Aside from the River Thames running through it, Ontario's London doesn't have too much in common with its English namesake. Known as the 'Forest City', Canada's London is a gorgeous place of roughly 400,000 people mid-way between Detroit and Toronto. This up-and-coming city is surrounded by the Great Lakes, and many other natural attractions, so a car rental in London is the perfect way to get around.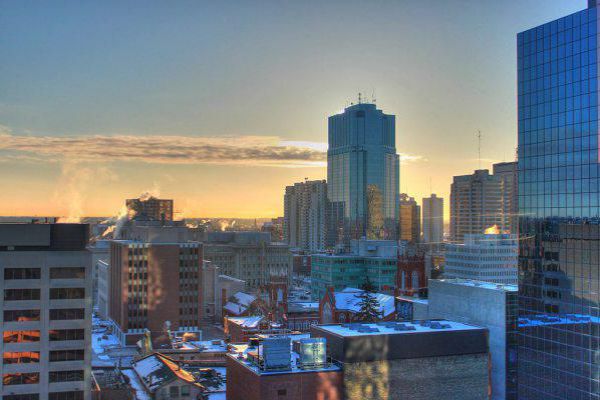 Image: Mathew Campbell
Driving your car hire in London, Ontario
London traffic conditions
If you're accustomed to driving in a major cities, the traffic in London will seem practically non-existent, even during normal rush hour times. If anything, you might find your drive held up around train tracks, as there are a number around the city with plenty of traffic on them. Wharncliffe Road is one place that can get congested, so be sure to allow extra time if your route takes you this way.
Driving from London Airport into town
The route between London International Airport and the CBD is a straightforward one. After leaving the terminal, you'll take Oxford Street East and follow it most of the way into town. Turn left onto Quebec Street, then right onto Queens Ave, which passes through the heart of the city.
London car hire driving tips
When driving your London car rental in town, a GPS is your best bet in finding your way around quickly and easily. Getting around during the warmer months is fairly easy, but you will need to be extra careful if you are driving in winter as there may be snow and ice on the roads. Always clear your vehicle of snow before driving if you have been parked outdoors, and give all vehicles extra room in case they stop suddenly. If you're new to Canada, be sure to familiarise yourself with the road rules before setting off in your rental car.
London Airport parking
To park at the airport, simply drive into the parking lot and take a ticket. Both short- and long-term spaces are located in front of the main terminal, and you can park anywhere in this area. When you are ready to leave, pay for the ticket either in the terminal or at one of the machines in the parkade. You will be charged $2 per hour, up to a maximum of $15 per day.
Parking in London CBD
In town, the city manages 20 parking lots around the CBD, but that figure only represents 20 per cent of the total parking areas available for your London car rental. While it may be easiest to book accommodation where you can park on site and walk through the city, note that you can also make use of free on-street parking after 6pm Monday to Friday from York Street to Queens Ave, and from Ridout to Wellington Street. All on-street spots also offer two free hours on Saturdays, and are free all day on Sundays.
Using AirportRentals.com to book a cheap car hire at London Airport
When booking a car rental at London Airport, you have the choice of Hertz, Avis, Budget, Alamo, National, and Enterprise. Use Airport Rentals to compare these brands and their available cars in one place.
Simply enter your travel dates and a few key details into the search function, and hit enter to view a page of available cars from London Airport. You can narrow down those results further with preference filters, and book online securely once you've made your decision.
Should you have any questions or need help, Airport Rentals offers 24/7 phone and email support.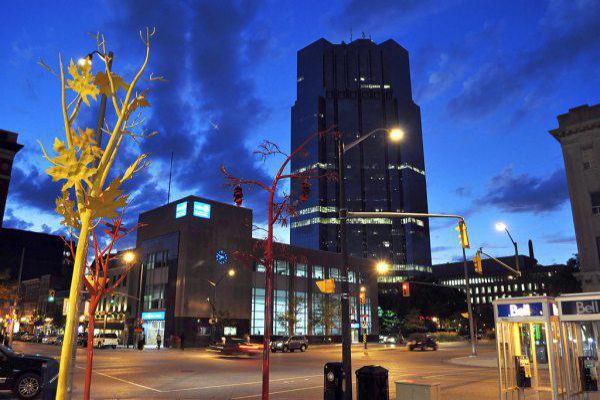 Image: Ryan Stubbs (Haljackey)
London Airport basics
The London International Airport runs around the clock, servicing roughly 50,000 passengers every month. The terminal offers amenities such as free WiFi, cafes and restaurants, charging stations, and ATMs. You'll find the car rental desks within the terminal as you walk out of the domestic and international arrivals area.
Aside from charters, London Airport offers direct flights to five destinations:
● Calgary
● Ottawa
● Toronto
● Winnipeg