The town of High Level sits in northern Alberta, right on the intersection of two major highways and on a 'high' area of land - hence the name. It's a small and tight-knit community of people who love the outdoors, the wilderness, and that small-town atmosphere. One of the best things about the region is that it's far enough north to enjoy reasonably regular shows from the Northern Lights, making it quite an accessible location to view this phenomenal event. When you pick up a High Level Airport car rental on arrival, you'll have the freedom of chasing these lights across the sky - as well as seeing the many attractions and things to do in town.
If you are looking to explore outside of the town, you can follow the motorway three hours south to Peace River for a scenic drive and plenty of outdoor activities and hikes once you arrive. Another option is heading west just 1.5 hours to visit Rainbow Lake, which was named after the nearby arc-shaped lake and is now a small and friendly town with a golf course and opportunities for hiking, quadding, skating, and curling.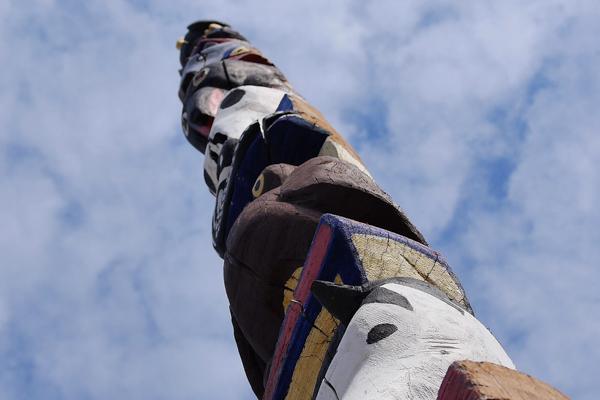 Image: Rural Health Professions Action Plan (Own work), CC-BY-2.0, via Flickr
Booking a car hire at High Level Airport with AirportRentals.com
There's no need to do the usual preparation work for renting a car in High Level by checking with all hire companies in town for quotes - one quick search with Airport Rentals pulls together the same information in a fraction of the time.
Simply enter your travel dates and hit 'search cars' to generate a list of all available vehicles from leading rental companies at High Level Airport. The most affordable cars will automatically be listed at the top of the page, but you can keep scrolling to view all the options, prices, and features of each vehicle. If you'd like to narrow down the results by searching for something specific, you can choose from the filter options to view only vehicles of a certain size, make, or transmission type.
You can also finalise your booking with Airport Rentals at no extra cost. When you book through us, you'll be able to access our online reservation management system at any time, and you'll get free benefits and have 24/7 customer support.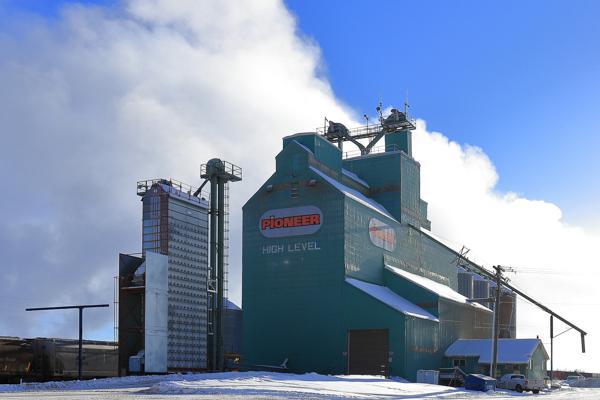 Image: Wilson Hui (Own work), CC-BY-2.0, via Flickr
Introducing High Level Airport
High Level Airport (YOJ) is a small terminal just out of town. Just two aircraft carriers are operating at the airport: Central Mountain Air and Northwestern Air. Between them, they offer flights to and from Edmonton, Fort Smith, and Hay River.
The terminal has a small cafe, several office spaces, an ATM, and free Internet access. You'll find the car rental desks inside the main building so you can pick up your keys and hit the road as soon as you arrive.
Your guide to driving a rental car in High Level
Driving from High Level Airport into town
The airport is 13 kilometres north of town, next to Footner Lake, so it should take roughly 12 minutes to make this drive. Simply leave the terminal, turn right onto the McKenzie Highway heading south, and drive until you reach High Level.
Tips for driving a car hire in High Level
Get ready to pick up your rental car at High Level Airport with a few tips on what it's like to drive in the region:
● As you are quite far north, wintry conditions last longer. Read our winter driving tips, so you know what to expect.
● Expect wildlife on the roads outside of the township, especially at dusk and dawn. Slow down and do not approach or feed any animal.
● It is legal to turn right on a red light in Alberta unless indicated otherwise.
● In Alberta, a flashing green light means that you are permitted to turn left or right, as opposing traffic has a red light.
● No highway passing is permitted on either a single or double yellow line.
Parking at High Level Airport
There are parking stalls at the airport which cost CAD$5 per day (without power), or CAD$10 per day if you need to plug in. A weekly stall without power costs CAD$30.
Parking in High Level
As a small town, there are no difficulties in finding places to park in High Level. There are on-street parking stalls as well as ample parking at facilities and attractions.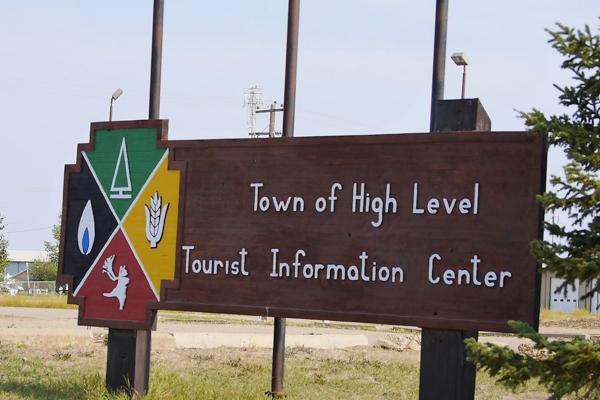 Image: Rural Health Professions Action Plan (Own work), CC-BY-2.0, via Flickr