Banff is a famously beautiful ski resort town in the Canadian Rockies, packed with things to do and stunning views. Winter and summer alike in the town offer some incredible experiences, and the mountains that surround are a veritable playground for travellers. Accessible to international visitors via Calgary Airport, Banff is a fantastic and unforgettable destination.
With the convenience and freedom of a Banff rental car, you can incorporate the mountain paradise into a longer road trip. Banff lies along the Trans-Canada Highway between Vancouver and Calgary, although much closer to the latter, and it's not far to Edmonton or Canada's other famous mountain town, Whistler.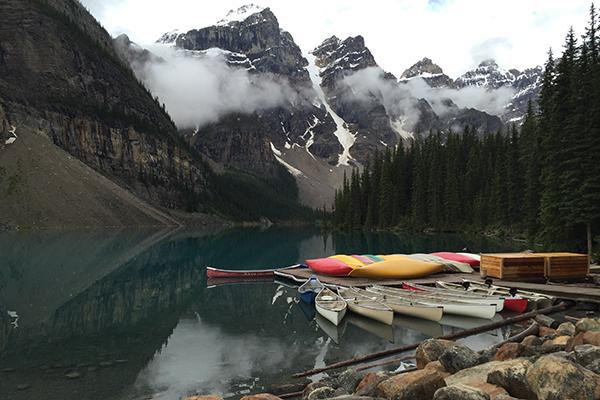 Driving your rental car in Banff
Banff traffic
Peak tourist season can cause traffic in Banff as well as on the highway between Banff and Calgary, so be prepared for delays at these times.
Driving between Banff and the airport
It's a journey of less than two hours between Calgary International Airport and Banff. Leave the terminals behind on Barlow Trail NE, then turn left onto Airport Trail/96 Ave NE. Merge onto Deerfoot Trail/AB-2 heading north, then take exit 271 for AB-201 W/Stoney Trail and continue through the suburbs of Calgary until you can get on the Trans-Canada Highway heading east.
The highway will take you to Banff, where you can exit onto Banff Ave and head straight into the town centre.
Banff rental car driving tips
Driving in the mountains can be a little tricky, so take note of these tips:
● Make sure your car is stocked with food, water and warm clothing in case of emergencies or breakdowns.
● The Kicking Horse Canyon near Golden is considered the most dangerous stretch of highway through the mountains, so take extra care there.
● Utilise your engine's gears to slow you down when going downhill where possible.
● Use extra caution when driving in winter.
Parking at Calgary Airport
There are two Parkade structures at Calgary Airport, and short-term parking can be found on the ground level of each. It has a maximum stay of 30 days, and is quite pricey with a daily maximum charge of more than CAD$50. The upper levels of each Parkade offer long term parking, with a daily maximum cost of CAD$28 and a weekly maximum of CAD$120.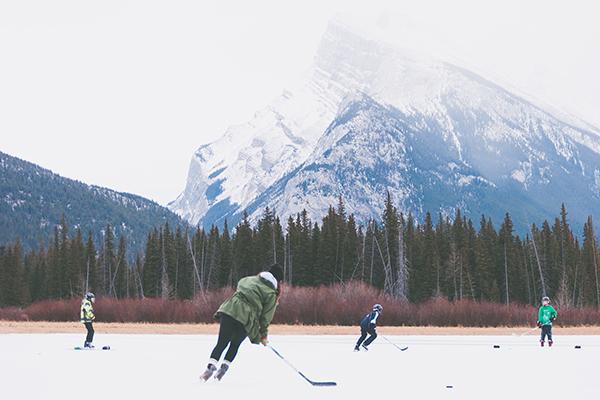 Parking in Banff
Parking in central Banff comes at somewhat of a premium during the busy season, so be prepared to walk a few blocks to get where you want to go. There are both parking lots and on street parking spaces - read signs carefully to determine time limits and charges.
Book your cheap Banff car rental
It's simple to get to Banff when you book a car with Airport Rentals. Trawling the internet to compare options across multiple sites can take hours of your precious time, but our simple search engine serves up a list of vehicles from a variety of suppliers in seconds. What's more, our bulk buying power means we deliver great rates and special deals on all kinds of Banff rental cars.
Get the perfect vehicle for your holiday thanks to our handy filters! These will pinpoint the one that works for you, be it a luxury car or an economy model, and from there you can make a booking in our secure system. The knowledgeable Airport Rentals team is available by phone 24/7 to answer any questions and provide friendly help.