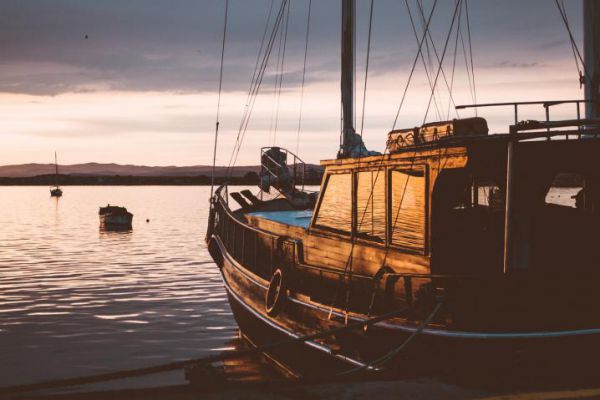 Image: Pixabay
From black sand beaches to powder-filled ski fields, Bulgaria is a Balkan country that will delight and amaze you. Rent a cheap car to get the most out of your visit to this European nation of incredible scenery and fascinating culture.
Throughout its history, the region has seen the presence of Romans, Greeks, Thracians, Celts, Huns, Persians and more, and today more than 7 million people inhabit the country. This rich cultural history is evident with many ancient attractions across the landscape, with plenty of enchanting cities and natural sights to see as well.
Highlights include:
● Perperikon - the 'Machu Picchu of Europe'
● Old Town of Nessebar
● Sofia - Bulgaria's thriving capital
● Aladzha Monastery - a structure built amongst caves on a cliff face
● The Devil's Throat Cave - a stunningly beautiful natural attraction
● Seven Rila Lakes - known for gorgeous scenery and hiking trails
Extend your trip to explore nearby countries such as Romania, Macedonia and Serbia.
How to find the best deal on car hire in Bulgaria with AirportRentals.com
Airport Rentals is here to help you quickly and easily find the best deal on Bulgaria car rentals. Simply enter your travel dates and hit 'search cars' to generate a compiled list of vehicles available during your stay in Bulgaria.
Your results will automatically be listed in order of lowest-to-highest price, and each listing will include handy information such as vehicle specs, customer ratings, additional rental benefits and more. If there's something in particular you're looking for, you can use the filter options to narrow down your results by car type, transmission and brand.
Should you have any questions during your car search, get in touch at any time using the 24/7 phone and email assistance option. When you're ready to reserve your vehicle, book securely online with Airport Rentals to take advantage of free benefits. You can then modify or update your booking any time using our online reservation management system.
Airport Rentals is the one-stop shop for all of your car hire needs - and you never have to worry about hidden fees.
Top car rental locations in Bulgaria
There are car rental locations in all corners of Bulgaria, making it easy to pick up and drop off a vehicle in a city that suits you best.
Should you begin your trip in Varna on the coast next to the Black Sea, you can pick up your vehicle at Varna Airport, at the Varna Golden Sands Resort, in Varna city, or you can run a search for all areas if you just want the best deal.
Other top rental locations include:
● Sofia Airport (western Bulgaria)
● Burgas Airport (eastern Bulgaria)
● Plovdiv Airport and Plovdiv (central Bulgaria)
Other coastal rental locations include:
With so many locations, you can easily organise a road trip that ticks off all your must-dos in Bulgaria. To return your rental to a different city from where you picked it up, uncheck the 'return to same location' box when booking your vehicle with Airport Rentals.
Top car rental companies in Bulgaria
Airport Rentals has exceptional trading relationships with all of the top car rental brands all across the world which helps us to secure excellent industry rates for our customers.
In Bulgaria, you have access to all of the big brands like Thrifty, Hertz, Avis, and Budget. Each of which offers their own unique blend of bargains, exceptional service, and a wide variety of vehicle options in a raft of locations.
As well as all the big names, there are a number of smaller or newer companies that help add to the competition, and ultimately, ensure you get the best deal. These options include Enterprise, Economy, and Inter Rent.
Road rules in Bulgaria
Before getting behind the wheel of your rental car in Bulgaria, it is important to familiarise yourself with the local road rules. Should you break the driving laws, you may be given an on-the-spot fine.
● Drive on the right-hand side of the road and overtake on the left.
● The speed limits are as follows: 50km/hr in urban areas, 90km/hr on rural roads, and up to 130km/hr on highways.
● There is no turning right on red lights.
● You may only use a mobile phone with a hands-free system.
● Children under the age of 12 must be seated in the back.
● You must keep your headlights on at all times.
● Radar detectors for speed cameras are not permitted.
● Avoid using your horn in built-up areas.
● It is the local practice to use the horn when you plan to overtake another vehicle on the open roads (outside the cities).
Driving tips for Bulgaria car hire
If you're planning on heading out of the cities, it may be best to rent a 4x4 or other sturdy vehicle, as some of the roads are in poor repair with potholes and other signs of wear and tear. It's also necessary to be wary of other drivers, as locals are known for their aggressive driving practices.
While the blood alcohol limit is 0.05%, you should absolutely not risk even one drink, as one beverage is enough to put some people over the limit and the repercussions for drink driving in Bulgaria are especially harsh.