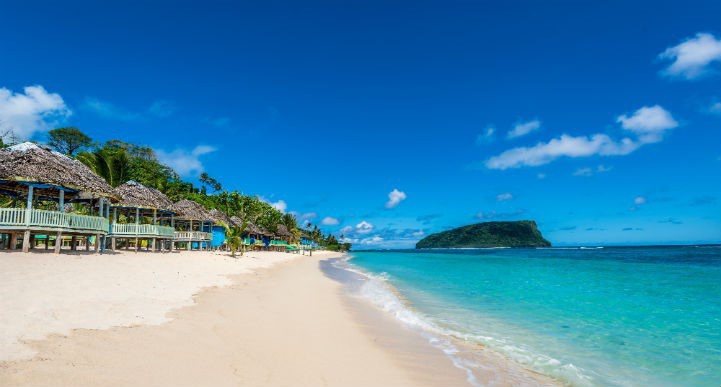 Dreaming of crystal blue Pacific waters alongside vibrant, green rainforests? How about serene waterfalls, volcanic craters, and secret gorges only accessible by ladders? If so, get ready to book a trip to the Polynesian islands of Western Samoa. Discover both Upolu and Savi'i islands via car rentals in Samoa to fully submerge into your Polynesian getaway. Not one, but two luscious islands that are bursting with adventure.
Hiring a car in Samoa will allow you the freedom to soak up paradise on your own schedule, or on Samoan time as the locals would say, and explore endless wonders giving you the ultimate relaxation holiday. No need to worry about touristy resorts or overcrowded beaches, they don't exist in this paradise.
Samoa car hire made simple
Secure a cheap car rental in Samoa quickly and easily via AirportRentals.com. Rather than scouring the internet for deals, use the convenient and easy-to-use search engine to find everything you need in just a few clicks.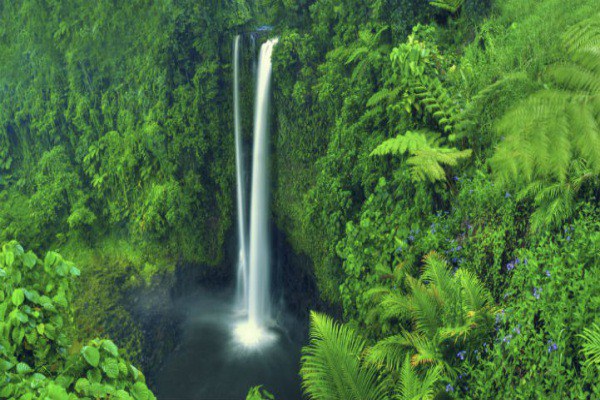 Car rental brands in Samoa
Both Avis and Budget, well-known and highly-rated rental car companies, are available in Samoa, offering great benefits such as unlimited mileage, free cancellation, air con for those extra hot, tropical days and free airport shuttle services to the rental counter. If you prefer to save on petrol, choose a compact vehicle. Family of four? Grab an SUV, or snag a 4WD for added adventure, all available at Airport Rentals for great rates, no booking fees, and 24/7 dedicated customer service ready to answer any questions.
Picking up a rental car in Samoa
No need to worry about where to pick up your car rental in Samoa, because there is only one location. Easy, right? Once landing at Faleolo International Airport in Apia, Samoa's capital and largest city, all you need to do is head to the car rental counter, apply for a temporary driver's licence (see below) and start your trip.
When arriving at the Samoan car rental counter, provide a full licence from your country of origin. Book with Avis and they will validate your temporary driver's licence at the counter for around WS$12 (12 tālā). If booking with Budget, pick up your rental car and visit the Ministry of Transport in Apia across from the flea market or the Transport Control Board in Vaitele to obtain a temporary licence. The service representative at the counter will assist you if you have any questions or need directions. Remember you will not be issued a temporary licence on a learner's, restricted or provisional driver's licence.
The small islands are very accessible and easy to travel between via ferry. This ride (booking details below) only takes an hour, allowing you to enjoy the Pacific waters from a new perspective. Each island can be driven in a day, but it's best to slow time down, the Samoan way to soak up the rich Polynesian culture.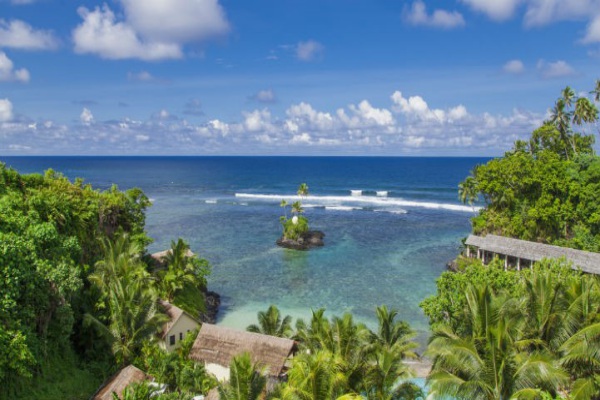 Ferry tips and fares if you plan to drive your rental car in Savi'i
● Check with your accommodation or online for sailing times.
● Pre-book your return tickets at the Shipping Office next to Paddles Restaurant in Apia.
● Ferry cost for car: between WS$80-WS$110 each way for the car and driver.
● Passenger ferry cost: WS$6 for child 2-12 years and WS$12 for adults each way, purchase tickets at the wharf.
Rules of the road in Samoa
Although the islands are small and easy to navigate with only one main road, here is what you need to know about driving your car hire in Samoa:
● Drive on the left-hand side.
● Speed limits are 40km per hour in town and 56km per hour when traveling between villages.
● Keep your driver's license and temporary Samoan license on you at all times.
Tips for driving in Samoa
● Always make sure to drive safely and responsibly and watch for children and domestic animals.
● There are multiple fuel stations in Apia, but fewer on Savi'i island.
● Fuel stations are closed on Savi'i on Sundays.
Last but certainly not least, have the time of your life in this Pacific paradise!