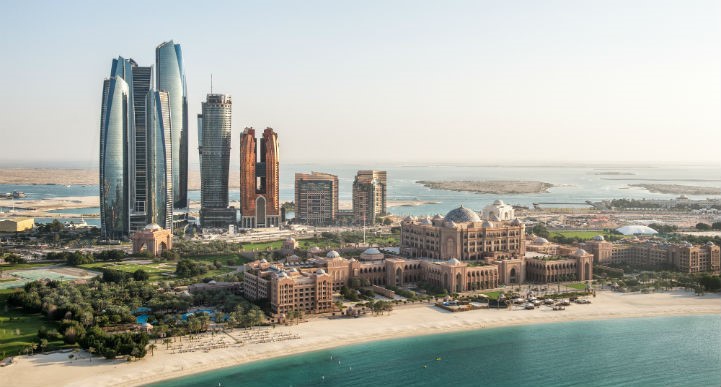 With skyscrapers soaring into the clouds and palm tree-shaped islands adorning local seas, it is no wonder that the United Arab Emirates is a highly rated place to travel. Want to create a unique UAE experience? Start by booking a UAE car rental and let the Arabian road trip of a lifetime begin!
Traverse the seven emirates visiting UAE's most recognised cities and immerse yourself in this dynamic country. Take in remote desert dunes and experience diverse cultures as you make your way overland. Try Umm al Quwain for a peaceful side of the country or save some coin by travelling to Sharjah or Ajman. Admire the grand city of Dubai for an exhilarating mix of global influence where modern meets traditional.
Hiring a rental car in UAE is easy with AirportRentals.com
Secure the perfect road trip vehicle in just minutes with our easy to use search engine. Input the details for your upcoming trip and compare numerous rental car hires in UAE. What type of vehicle fits your travel needs? Choose economy-size for a fuel-efficient cruise or book a 4WD for a sand dune tour. Compare optimal deals in multiple locations across the country for the perfect UAE road trip.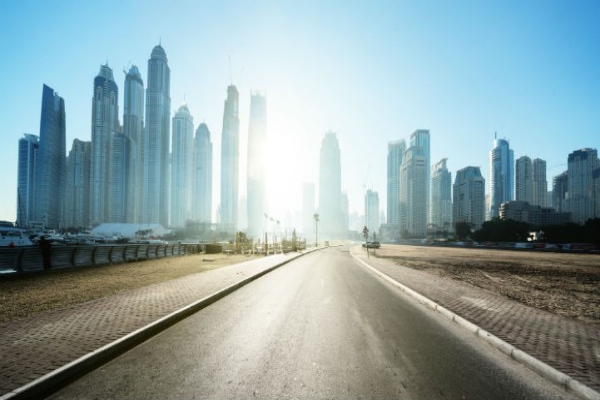 Car rental companies in UAE
Book a car rental with us and choose from a range of top-rated rental companies. Feel comfortable with world renowned brands like Alamo, Hertz or Thrifty. Take advantage of great deals with Dollar United, Diamond Lease, Firefly or Fast Car Hire. Although the minimum driving age is 18, most car rental companies require drivers to be 25 years old with driving experience. Book with us to make choosing easy and enjoy no booking fees and 24/7 customer service.
Rental hire locations in UAE
Pick up your UAE car rental in a number of locations. Start in glamorous Dubai, home to Burj Khalifa, the world's tallest building. Ski indoors, shop mega malls or lounge at one of many five-star beach resorts. Select a car hire from Sharjah located only 30 minutes north of Dubai and soak up some of UAE's historical sites like the Sharjah Fort Museum and spend hours in the culture-rich Heritage and Arts Areas.
Pick up your UAE rental car a bit further south in the capital city of Abu Dhabi and visit majestic mosques alongside perfectly groomed gardens. Relax on white sand beaches and check out the Emirates Palace for a taste of how the other half live. Head inland to embark on a desert safari. Ride camels, sandboard down Big Red or hop on a quad-bike tour through endless sand dunes.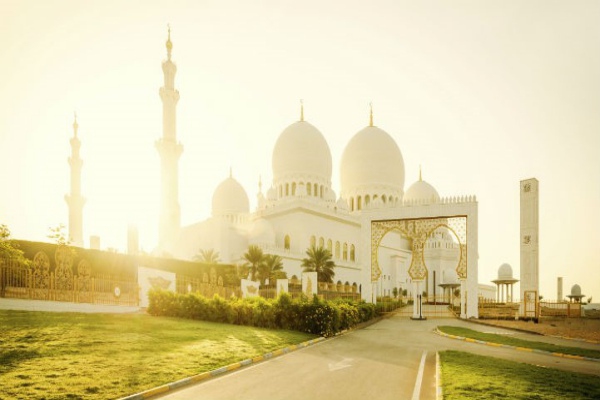 Driving laws in UAE
● Drive on the right-hand side of the road, overtake on the left.
● All passengers must wear a seatbelt at all times.
● There is a zero-tolerance policy for drink driving.
● Keep your international driver's licence on you at all times.
● Follow speed limitations as they often vary. Main roads are between 100 km/h to 140 km/h while towns and cities limit to 80 km/h.
Tips for safe driving in UAE
● Locals have a reputation for driving reckless, always take caution and be aware of the cars and pedestrians nearby.
● Refrain from using hand gestures or obscene language, this may be an offence that lands you in prison.
● If possible avoid rush hour in the cities.
● 4x4 vehicles are necessary if you drive to the deserts. Confirm routes with your rental company.