The coastal city of Sharjah is the capital of the Sharjah emirate, one of the seven political territories which make up the United Arab Emirates. Located next to dazzling Dubai on the Persian Gulf, it is a busy place known for showcasing the Arab culture and history to great effect. The historic Old Town is quite a sight to see, and the souk market and museums are also favourites with visitors to the UAE.
From Sharjah, the United Arab Emirates are ripe for exploring. It's a short distance down the coast to Dubai, an increasingly popular destination, and a slightly longer one to Abu Dhabi. To the northeast lies Ras-al-Khaimah, and you can also cross the deserts and borders to Saudi Arabia or Oman. Your Sharjah car rental will take you to unforgettable places, no matter which direction you choose!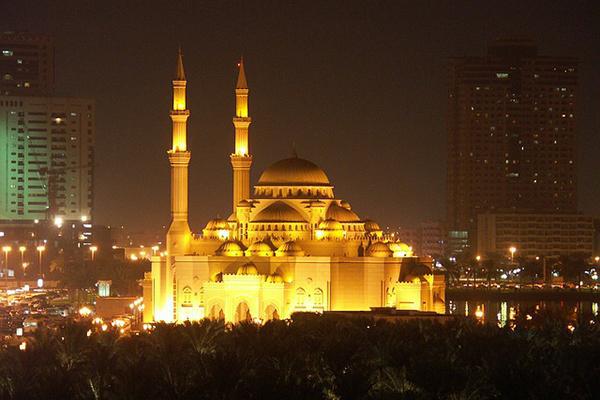 Get the best Sharjah Airport car rental
There's no better way to book a reliable car hire in Sharjah than with Airport Rentals. Our easy-to-use search engine does all the work of scouring the available vehicles from a range of different hire suppliers, and presents you with a list of results in just a few seconds. From there, our filters make the search even simpler, reducing the many options to a shortlist that matches your preferences for things like vehicle type, transmission, brand and passenger capacity. From luxury vehicles to economical small cars, we have the goods.
Not only is it easier to book with Airport Rentals, it's affordable too! Our bulk buying power means we can offer some of the best prices available online, along with great deals. Once you have compared the available rentals, picked the perfect one and booked on our secure booking engine, you are ready to roll.
Sharjah International Airport (SHJ)
Sharjah's airport has a busy schedule of flights arriving and departing, and while many are to cities in the Middle East there are some African and Asian destinations in the mix too. It is the home base of low-cost carrier Air Arabia, and offers passengers an array of comforts and amenities including shops and restaurants, a prayer room, a currency exchange and ATMs, and free WiFi.
There are several car hire companies with offices right inside the terminal, near the baggage claim.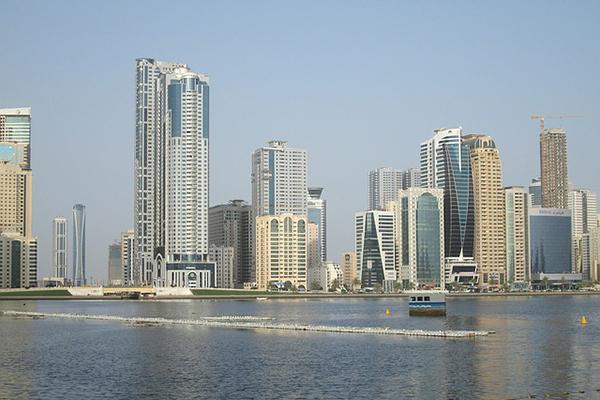 Guide to driving in Sharjah
Driving from Sharjah International Airport to downtown Sharjah
It's a drive of around twelve kilometres from the airport into the city, and the route is quite simple. Exit the airport grounds following signs to get on the E88 heading towards Sharjah. Follow it for around ten kilometres through the suburbs until you reach the Cultural Square roundabout. Merge onto E11 to pass through the roundabout and take the fourth exit onto Sheikh Rashid Bin Saqr Al Qasimi Street/S115. Continue until you reach the Al Sahaba Mosque and you will be in the centre of Sharjah.
Driving tips for your Sharjah rental car
Dubai's heavy traffic can spill over into Sharjah, so be prepared to be patient, especially if you are driving during commuting peak times!
● In the UAE, cars drive on the right-hand side of the road and overtake on the left.
● UAE drivers have a reputation for interpreting road rules loosely. Drive defensively!
● There is no tolerance at all for drinking and driving - the legal blood alcohol concentration limit is zero, and penalties are harsh. Avoid drinking completely before hitting the road!
● While winter driving is unlikely to be an issue, the UAE can experience quite a lot of fog. Avoid driving in very foggy conditions, and always use your fog lights if you must travel.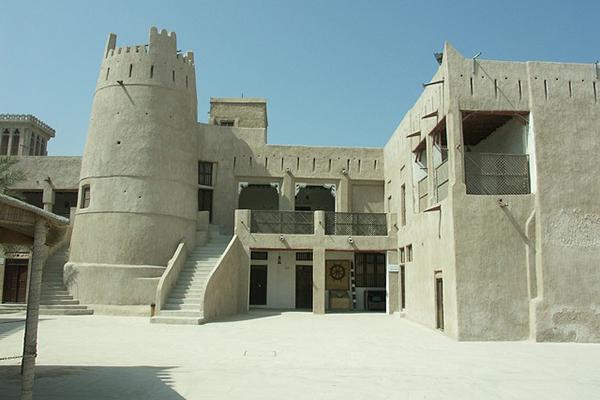 Parking options at Sharjah International Airport and in downtown Sharjah
There are short term car parks at Sharjah Airport for both arrivals and departures, and they cost AED15 for the first hour, plus AED10 for each hour thereafter. The long term carpark has similar prices for the first few hours but a maximum charge of AED90 per day.
Parking in Sharjah itself is a mixed bag, with paid parking zones for on-street parking, some municipal parking buildings and some private parking facilities. Expect a small fee for parking when you head into the central city - but the convenience is well worth the cost!