Seoul is the South Korean city that never sleeps. Rent a cheap rental car to discover Seoul's rich history, culture and metropolitan mastery.
Learn about the history of Seoul by visiting the War Memorial of Korea in Yongsan-gu or its oldest and most beautiful palace, Gyeongbokgung Palace. Spend days and nights shopping at Samcheongdong, Insadong, or Itaewon, just a few of Seoul's most famed shopping districts. Enjoy mouth-watering meals and drink fancy cocktails with locals at any one of the city's bars or pubs.
Plan a scenic road trip and head west in your hired car to the neighbouring coastal city of Incheon, located 27 kilometres from downtown Seoul.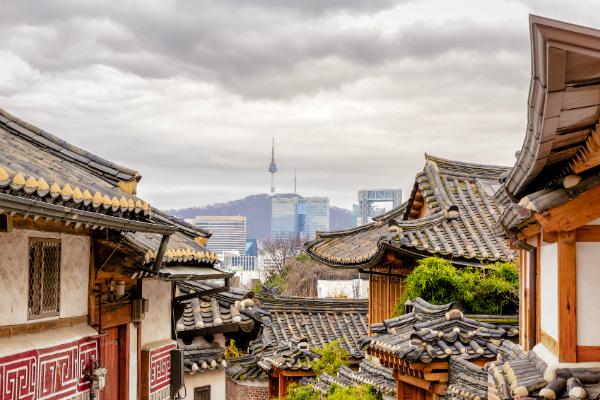 Hiring a cheap car rental in Seoul with Airport Rentals
Hire a car with AirportRentals.com to find the perfect car for your trip to Seoul. We offer cars for every type of traveller - college students needing something economical, a family of four in need of extra seating, or those on a high-end vacation looking for a luxury vehicle. Provide your itinerary details to generate a list of cars for hire at Seoul Incheon Airport. Vehicle listings are easily comparable, with clearly defined specs, model information, free benefits, and more.
Upon selecting your preferred car, you'll enjoy instant confirmation and access to our online reservation management system. Airport Rentals also provides that little bit extra, offering handy tips for event-based trips that may require a more timely booking, like festivals and tournaments.
Seoul Incheon International Airport (ICN)
Seoul Incheon Airport is the largest airport in South Korea, serving the Seoul Capital Area, and located approximately 48 kilometres west of the city. The airport is recognised as one of the best in the world, offering visitors a seemingly endless array of things to do, including golfing, gambling, shopping, ice skating, movies, tours, and more. The airport is innovative, clean, well-organised, and incredibly efficient. Flights arrive daily from international cities like Dallas, Auckland, Prague, and several cities in China, with some domestic flights from cities like Busan and Daegu.
Your designated car rental kiosk will be located in the arrivals area to check you in and escort you to your vehicle hire in the long-term parking lot.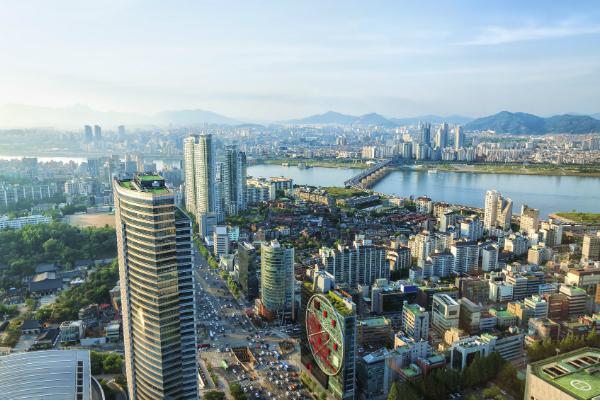 Guide to driving your car hire in Seoul
Use the guide below for some handy driving and parking tips for Seoul.
Driving from Seoul Incheon International Airport
To access Seoul via rental car, exit onto Incheon Airport Expressway or Incheon Bridge. Use your GPS for further direction to your destination in Seoul.
If you arranged to pick up your hired car from the city, there are several other convenient modes of transportation to access Seoul, including taxi, airport limousine bus, Airport Railroad Express (AREX), or Seoul Metropolitan Subway.
Driving tips for your Seoul rental car
● Drive on the right hand side of the road, over take on the left.
● Traffic in Seoul is usually heavily congested; allow extra time to get around.
● Carry cash for toll roads.
● Seat belts should be worn at all times when behind the wheel.
● Road signs are in English and Korean.
● There are numerous CCTVs (closed-circuit television cameras) monitoring traffic, so watch your speed.
● Visitors must possess an International Driver's Permit to drive in Seoul.
Parking in Seoul and at Seoul Incheon International Airport
Short and long-term parking options are available at Seoul Incheon Airport. Short-term parking is for cars only, while long-term parking is for vehicles of all types. Shuttle buses provide transportation to and from the parking garages to the airport terminal.
Parking in Seoul is limited. Street parking is permitted in certain areas, but ensure you read parking times carefully to avoid fines. You will find free parking outside city limits.