For a holiday like no other, travel to Papua New Guinea for an experience you'll never forget. Hire an airport rental car to explore this island nation in the southwest Pacific, one region at a time.
Often referred to as PNG, this country just north of Australia and west of Indonesia offers a world of unique culture and beauty. Due to its sprawling and rugged landscape, road tripping across the whole country is quite impossible so it is best to travel by plane and discover it by hired car bit by bit.
Visitors can get to know its secrets by touring traditional tribal communities, hiking the Highlands, visiting active volcanoes, lounging on untouched beaches and so much more. Port Moresby is the capital city, located on the southern coast and great for a relaxing beach holiday or snorkeling in expansive coral reefs and diving through shipwrecks. Head inland for a trip to the mountains where the nights are cooler and the views are outstanding. Visit the north shore to connect with tribal groups and canoe through backwaters in Wewak.
Please note: certain parts of the country have increased crime activity. Always check your route with trusted guides or accommodation providers and avoid walking alone or driving at night.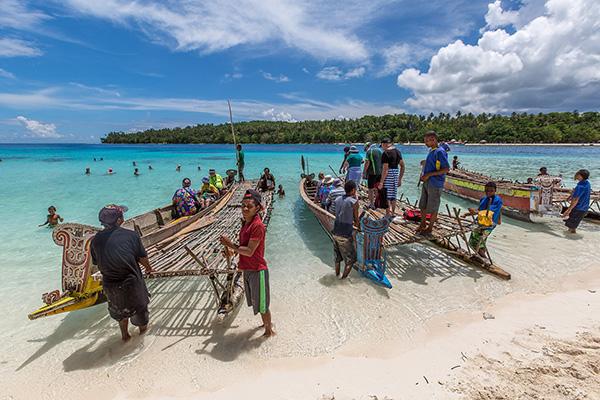 Hiring a cheap rental car in Papua New Guinea
Make the process of booking a rental car in Papua New Guinea easy and find the best deal with Airport Rentals. Simply type in your destination, followed by travel dates and click 'search.' Sit back as we scour the internet for the best deals in the industry and provide you with an assortment of available inventory in seconds. If a 4WD is what you seek, just click on the 'filter by' buttons to narrow your search and find your ideal car. You can also select your preferred rental car brand, transmission type and capacity. Check out the free benefits included with all Airport Rental vehicles and take note of the terms for age restrictions, roadside assistance and free airport shuttles.
When you book with us, you can easily manage your booking online and never have to worry about hidden fees. Plus enjoy access to our free customer service line available at any time of the day.
Airport rental locations around Papua New Guinea
Find car hire depots in the following top locations across the country:
Port Moresby car rental - Start your PNG holiday in the capital city. Often referred to as Pom City, Port Moresby is the most populated city and offers visitors epic underwater adventures, nature reserves and local beaches.
Lae car rental - Begin your adventure in Lae, PNG's second largest city located in the Highlands region on the east coast. Nicknamed the 'Garden City,' Lae offers superb botanical gardens and a rainforest habitat filled with birds of paradise, tree kangaroos and saltwater crocodiles.
Goroka car rental - Goroka, once a small trading post, is now a slightly more populated town sitting at 1600m above sea level. This coffee region in the Eastern Highlands is surrounded by mountains. Cruise through the highlands and make the four hour drive to Mount Hagen - you won't be disappointed.
Wewak car rental - Explore the northern shoreline with a trip to Wewak. This small town is a great jumping off point to visit the Prince Alexander Mountains and Sepik Basin. Book an adventure tour to meet local tribal groups and canoe down the Sepik River.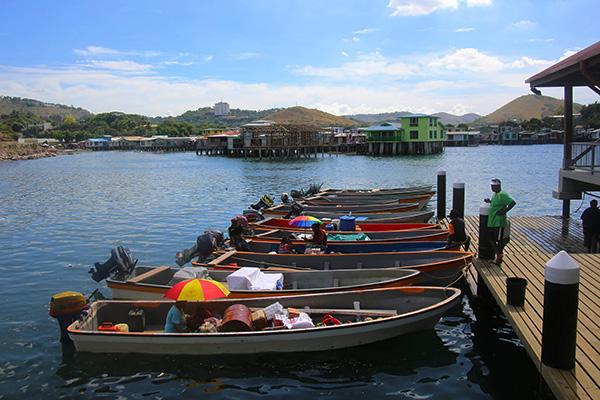 Trusted rental car brands available in Papua New Guinea
Depending on the PNG location, you can choose a car hire from up to five rental car providers, including international favourites such as Avis, Budget and Hertz. Complete your booking with Airport Rentals to secure instant confirmation and free additional benefits.
The age requirement to hire a car in Papua New Guinea is between 21 to 25 years old depending on the rental car provider. If you are younger than 25 years old, check the rental terms provided by the company.
Driving laws in Papua New Guinea
People load wooden canoes along the beach in Papua New GuineaDrive on the left side of the road, overtake on the right.
● All passengers must buckle up.
● Legal blood alcohol content while driving is .08% and under.
●The speed limit is 60 km/h in towns and 75 km/h on country roads.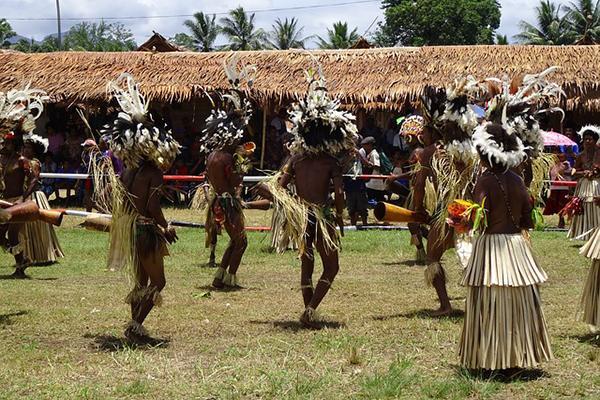 Tips for driving a rental car in Papua New Guinea
If you are involved in an accident (regardless who was at fault or how serious), it is recommended that you do not stop and head straight to the nearest police station. Crowds are known to form around accidents and the situation can become dangerous. Other tips to help make your Papua New Guinea driving experience a success include the following:
● Plan your route before driving in your rental car to avoid areas with heightened crime.
● Keep your doors locked and windows rolled up when driving.
● Take caution when driving and avoid driving at night unless travelling with a convoy.
● Make sure to book insurance with your car hire in the event you have car trouble.
● Never leave valuables in the car hire.
● Park in well-lit, secure areas.
● When in doubt, speak to your accommodation provider about your driving plans.
Regardless if this is your first time driving in a foreign country or fourteenth, we recommend checking out our top tips for international road trips.