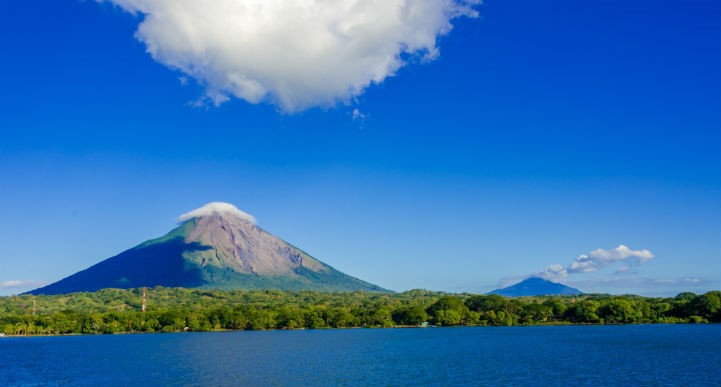 Step into a land of sweeping beaches, natural wildlife parks, and colourful colonial villages. Renting a car in Nicaragua allows you to explore this stunning country at your own pace, and will give you an irresistible desire to stay as long as you can.
From busy city adventures to relaxing lake-side strolls, no matter what kind of traveller you are, you'll arrive in Nicaragua wishing you had visited sooner.
AirportRentals.com – the simple way to rent a car in Nicaragua
At Airport Rentals, we know that making travel plans can be time consuming. We want your trip to Nicaragua to be stress-free, and with our search engine that compares prices, models and dates, hiring a rental car has never been simpler.
Take your children on the trip of a lifetime in a family sized minivan, or head to the coastal roads in a 4x4. Sort by price, number of passengers, transmission, or car type to narrow down your preferences. Whatever your travel plans, we compare all the available rental cars so you don't have to.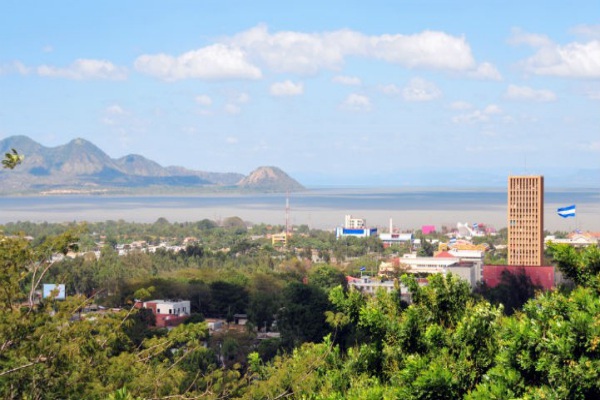 Car rental suppliers in Nicaragua
We negotiate for excellent rates with popular suppliers such as Thrifty, Avis, Budget and NU Car Rentals. The general minimum age to hire a car in Nicaragua is 25 but there is the exception of Alamo and a few others where the minimum age is 21, with a surcharge. Pop in your details to the search form, and appropriate vehicles will be presented and arranged by lowest price. Complete your reservation and enjoy no booking fees and 24/7 customer service.
Airport rentals pick up in Nicaragua
When flying into Nicaragua, you will likely land in the capital city of Managua. Pick up your vehicle, and be met by a maze of rushing locals, bustling markets, and fascinating street art. The old unrestored Cathedral and national museums will have you soaking up fascinating history in no time. If you'd rather go at a slower pace, jump in your rental car and head southeast towards Grenada. Wander along cobbled pathways by churches and the picturesque Lago Nicaragua, or journey down the lake to see the volcanic peaks of Isla de Ometepe emerging from the waters.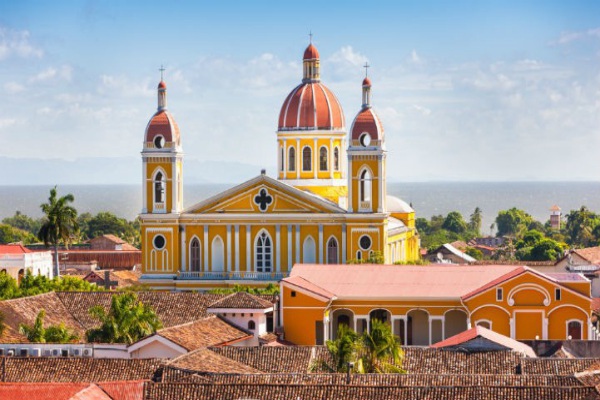 Nicaragua Road Rules
Please take note of these rules and regulations when driving in Nicaragua.
● Motorists drive on the right side of the road.
● Wearing your seatbelt is mandatory.
● If you are not from South or Central America, you must obtain an international driving permit. You should carry this alongside your drivers licence.
● The blood alcohol limit in Nicaragua is 0.05%, but we suggest not drinking at all if you intend to drive.
● The speed limit in urban areas is 45km/h, on highways it is 60km/h, and up to 100km/h on the freeways.
● Children under the age of 12 are prohibited from sitting in the front seat, and those under 4 should be in a fitted seat.
Nicaragua Driving Tips
When it comes to driving, every country is different. Take note of these handy tips to avoid mishaps.
● Busses can stop anywhere, often without warning. Be wary of them, and give them space.
● Pedestrians, carts, and animals regularly use the roads, so always be aware of your surroundings.
● It is commonplace to have unmarked speed bumps.
● You may find drivers using hand signals in their cars, rather than their fitted indicators.
● If you're planning on hitting the coast, the roads are usually dirt so renting a 4x4 is recommended.
Hear the call of adventure and begin your journey in beautiful Nicaragua.