Rotorua is one of New Zealand's hottest attractions - both figuratively and literally. Located on the southern edge of Lake Rotorua, this town is largely known for its geothermal activity and its incredible local history and culture. Then there's the endless outdoor adventures, unique scenery, and iconic architecture to get excited about. You won't want to waste any time organising your rental once you arrive in Rotorua. Not only can you do this in advance online, you can also completely cut out the time it takes going between hire companies to compare available vehicles and prices.
Instead, simply enter your dates of arrival and departure at Airport Rentals. The search function will then bring up all available rental cars in Rotorua Airport from the likes of Auto Europe, Avis, Budget, Europcar and Thrifty. You can then scroll through the choices at your leisure, comparing prices and deciding which make and model will be best suited for your adventures.
As well as this convenience, you have our best-price guarantee and no annoying booking or credit card fees. Even when you drive away with your car hire from Rotorua Airport, we offer 24/7 customer service should you have any further questions or concerns.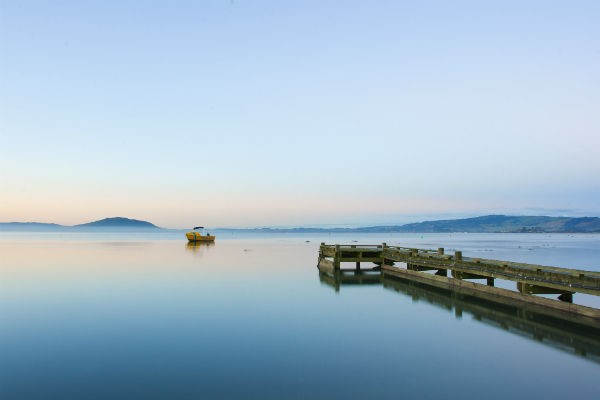 Why Rotorua is one of New Zealand's hottest destinations
It's hard to pick where to start in this city. It's just as famous for its gurgling geothermal spas and mud pools as it is for its culture, and then there's the playground of adventure activities to choose from as well.
The entire area is a geothermal hotbed of sulphur, clouds of steam and spectacular geyser activity. Watch as the the Pohutu Geyser erupts about 20 times a day, reaching heights of up to 30 metres into the air, and take a stroll through the thermal reserve in the central city to watch the mud pools bubble, see the colourful hot lakes and dip your toes in the free foot pools. For a more in-depth experience, book a spa such as the Hells Gate Geothermal Park Mud Bath Spa, where you'll find the largest hot waterfall in the Southern Hemisphere. The mud is said to have various health benefits, and there's no doubt about the relaxation benefits of a mud facial, body scrub or massage.
Evidence of Maori culture is inscribed on every inch of this beautiful city, with a number of ways you can learn more about the indigenous people and history of the land. Be sure to take in a cultural performance at the Tamaki Maori Village for an evening of re-enactments, stories, hangi feasting and more. Another significant site is the Buried Village of Te Wairoa, a settlement that was destroyed in 1886 by a massive volcanic eruption that took 150 lives and eradicated the stunning Pink and White Terraces. Today, you can enjoy a guided tour to hear the stories and history of the area.
From Luge to Ziplines in a Rotorua car rental
Pick up the pace and tick off a few bucket-list experiences in this outdoor wonderland. Along with dozens of walking and cycling tracks, Rotorua is home to the Skyline Luge, Skyswing and Zoom Zipline. You can go whitewater rafting, quad biking, jetboating and bungy jumping, not to mention take the opportunity to take a spin in the world's only flying hovercraft ride in the Hoverwing on Lake Rotorua.

Just a few kilometres South is Taupo where you can admire the beautiful scenery and relax by the lake. From there, if you decide to go East, you will arrive in the charming town of Napier. In you choose to go West, you will arrive in New Plymouth and the georgeous Mount Egmont National Park. Another option is to head North from Rotorua to go visit Auckland - the City of Sails.