As a gateway to the Tasman area, Nelson offers a host of unforgettable outdoor adventures, a generous serve of culture and the kind of scenery you usually only see on postcards. Nelson is one of New Zealand's little beachside delights. Still something of an undiscovered gem, this town of just 14,000 residents is known for its population of local artists, be it glass blowers, sculptors, painters, writers, or almost anything else! It's an outdoor adventure playground, with golden beaches, lush green forests and rugged mountains all within a proverbial stone's throw of the town centre. For a slice of it all, you'll need an affordable car hire from Nelson Airport.
Airport Rentals make this part of the holiday easy. Simply enter your pick-up and drop-off dates to see the available cars from leading local suppliers, and scroll through to compare prices for each make and model. You will be given options from the likes of Auto Europe, Avis, Budget and Thrifty, so you'll have plenty to choose from!
Each hire car comes with a lowest-price guarantee, so no matter which option you go for, you know you're getting the best deal. We also offer customer service around the clock and a free cancellation or amendment service on most cars.
Nelson Airport is only a 10 minute drive from the city, so you can pick up your car hire and get exploring straight after you land!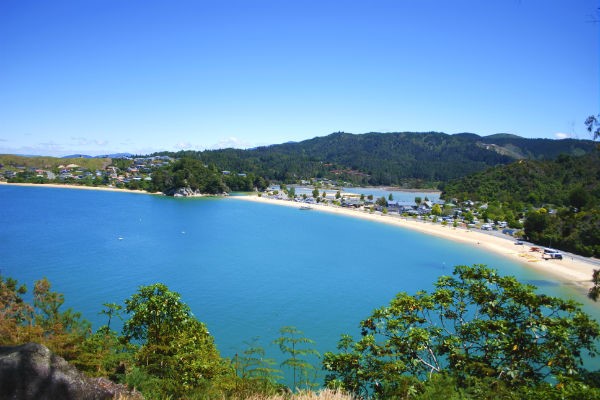 What makes Nelson a world-famous destination
Prepare to run out of days and wonder where your holiday went, because Nelson has so much to do and see that you'll probably have to return for a second trip to see it all. Situated at the top of the South Island, Nelson is known as 'the sunshine capital of NZ', and receives, on average, almost 2500 sunshine hours a year.
Take your car hire from Nelson to the coastline to a beach such as Tahunanui, where you will find glittering gold sands and ripe blue waters at every turn. Hire a kayak as a tour or by yourself to really explore the coastline and find out why this is the number one place in New Zealand for water fun. Nelson also claims the title of one of the best kitesurfing spots in the country, and keen mountain bikers and hikers will love the abundant bush tracks through richly coloured forests and challenging slopes.
Wine tours in a Nelson car rental
Nelson has long been known for its exquisite wines, but is quickly growing in reputation for its craft beer and culinary scene to match. Chardonnay and Pinot Noir are the leading produce in the region, and you'll see them for sale on shelves all over the world. The beer and craft breweries are already nationally renowned too, and you can get your tastebuds on some of them with the Nelson Craft Beer Trail. Plus, with the sun-ripened orchards dotting the landscape and an ocean out the window, the fresh fruit and produce in the region are unbeatable.
Whether it's the sunshine, laid-back atmosphere or sensational food, Nelson has also become something of a haven for creative types. The famous World of Wearable Arts event originated here, and the Hoglund Art Glass studio is a must-visit. Stop at any one of the countless artist workshops and galleries in Nelson and surrounds, or simply visit the weekly Saturday markets in Montgomery Square to see a collection of their wares (as well as more fresh produce and tasty morsels).
Book your Nelson vehicle with Airport Rentals and take advantage of this beautiful destination. Other popular New Zealand pick up options include a car hire from Christchurch Airport or an Auckland Airport car hire. Queenstown is also a not to miss destination and can be reached in a few days by car from Nelson. Alternatively, you can choose to take the ferry to Wellington.