The friendly nation of Ghana is a fantastic place for a road trip in Africa. The welcoming atmosphere, strong tourist infrastructure and political stability make it ideal for a road trip, and the beaches are icing on the destination cake. Here you can see the continent's famous wildlife, enjoy beautiful landscapes, escape to the coast, and experience a rich culture through music, dining, art and more. There are also plenty of historic sites, as could be expected from a land which has been inhabited since well into the years "BC".
From the capital and biggest city, Accra, Ghana stretches north and inland towards Burkina Faso, and it is sandwiched between Togo to the east and the Cote d'Ivoire (Ivory Coast) to the west. The beautiful coastline is hard for visitors to tear themselves away from, but head inland and you'll find water-based activities on Volta Lake, scenery and outdoor fun in the national parks, desert landscapes and more urban delights in the country's other cities.
Why book with Airport Rentals in Ghana
Save time and money when you book your Ghana car hire with Airport Rentals. While you could spend hours on a multitude of websites to hunt down the right car at the right price, our easy and efficient search engine does it in seconds, serving up a list of available options from a range of hire suppliers that operate in Ghana. Just enter your dates, sit back and wait the few seconds it takes for the search engine to do its job.
As well as convenience, Airport Rentals can offer you low rates on a range of vehicles. To pinpoint the perfect rental car, use the site's filters which allow you to narrow the possibilities down according to your preferences for features like transmission and passenger capacity. Whether it's a luxury vehicle or a tiny compact car, you'll have no worries finding the wheels to take you around Ghana.
Any questions? Contact the friendly Airport Rentals team, available by phone 24/7.
Rental locations in Ghana
There are two places in Ghana where travellers tend to pick up their car hire and begin their self-drive journeys, both located on the Atlantic Coast. Either is a fantastic starting point, from where you can drive along the coastline or venture inland to take a look at African wildlife, forests, lakes, and a more laid-back way of life.
Accra - This big and sprawling city is the capital of Ghana, founded in the 17th century by the native Ga people. It has an international airport which is the arrival port for many visitors to the country, and offers many things to see and do, including the National Museum, Osu Castle, Labadi Beach, historic Jamestown, and plenty more. Major roads lead out from Accra, making it a great place to start your road trip.
Takoradi - This coastal city has a small airport with flights to and from Accra, and is also a major deep water seaport which makes it an important travel hub. From Takoradi, you might like to visit Cape Coast which is a UNESCO World Heritage Site with a beautiful beach, or the seaside town of Busua to the west, where you can watch fisherman go about their day and enjoy affordable local dishes.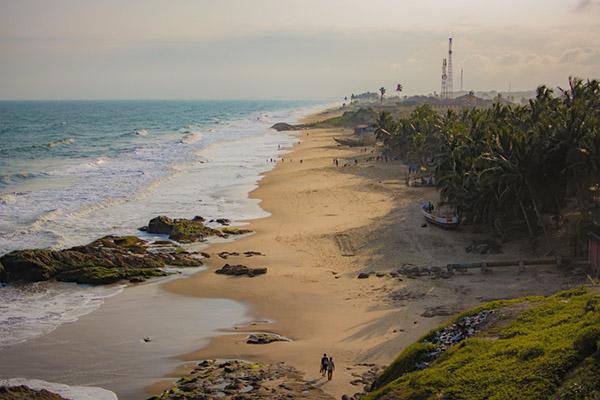 Rental companies in Ghana
Get the best rentals in Ghana with the international companies who operate there. Travelling in a new country can take you out of your comfort zone, so it's great to see trusted names like Hertz, Europcar and Avis in the search results. With a vehicle from one of these well-known suppliers, you can head out on the Ghanaian roads in confidence - and confirm your booking with Airport Rentals for expert advice and low rates.
Road rules in Ghana
Hitting the road in a foreign country can be unnerving! If you are planning to drive in Ghana, you will need to know the laws that govern road users. The following are just some of the most important ones to keep in mind for a safe and happy journey.
● Ghanaians drive on the right-hand side of the road, and overtake to the left of other vehicles.
● The blood alcohol concentration limit for drivers in Ghana is 0.08%. It is recommended that you avoid drinking alcohol before driving.
● The speed limit is 100 kilometres per hour on motorways, 80 kilometres per hour on other open roads and 30-50 kilometres per hour in urban areas. See posted speed limit signs for accurate information.
● It is illegal to use mobile phones while driving, and this includes hands-free devices.
●It is mandatory for all drivers and passengers to wear seatbelts.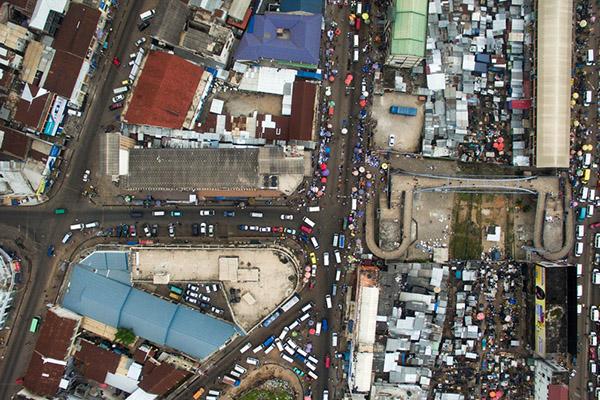 Driving tips for Ghana
As well as following the road rules, you'll want to know a little about what to expect on the roads. Most countries have their little quirks and interesting driving habits - and Ghana is certainly no exception. Read up on these tips for how to get around in your car hire with no issues.
● Accra experiences heavy traffic during peak hours, so plan to avoid the city roads during those times.
● Police checkpoints are common. They may ask for your licence, insurance, registration and the items which are mandatory to carry in the car such as a warning triangle and fire extinguisher. Be polite and show them what they ask for.
● Driving at night in Ghana tends to be particularly hazardous, due to increased incidences of crime and also locals who are irregular with headlight use. Try to do your travelling during the day!
● Roads are generally well maintained, but you'll find the occasional pothole in the more rural areas, so be prepared for some creative driving.
● Look out for the Tro-Tro minibuses which will pull in and out of traffic abruptly in the cities.
The roads of Ghana await - book your rental and start exploring!