Royally named Regina (Latin for 'Queen'), this Canadian city is a lovely combination of sparkling city buildings and leafy green parks. While friendly rivalry with the city of Saskatoon to the north is commonplace, you won't find a more welcoming city than Regina, Saskatchewan. Meander through green-canopy streets, check out the museums and art galleries, enjoy fine dining and even picnic at Wascana Lake.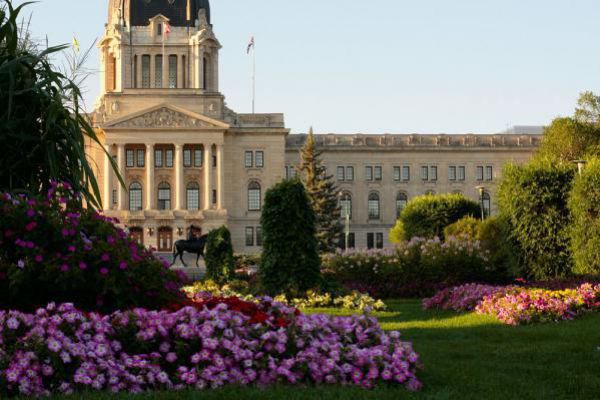 Image: waferboard
Aptly nicknamed 'The Queen City', Regina makes for a great base from which to rent a car and explore the beautiful southern Saskatchewan region.
Driving your car hire in Regina
Regina sits along the Trans-Canada Highway, so is often a pit stop for people road tripping across the country. Designed in a grid layout much like Ontario's Ottawa, Regina is easy to navigate; numbered avenues run west to east, while named streets run north to south.
Traffic
While Regina traffic is rarely heavy, do be aware of additional traffic near the highway, and avoid driving at peak hour if you can. Always take extra precaution in winter, snowy conditions can be a real hazard in this central Canadian city.
Getting from Regina International Airport to the city
A short 10-minute drive is all it takes to journey from the airport into Regina's CBD. Head onto the Airport Loop and continue to Regina Ave. At the end of the road, take a left onto Albert Street and you'll be downtown in just a few minutes. Picking your rental car up from the city? Jump in a taxi, just outside the main terminal or pre-book a shuttle to head straight to your hotel.
Handy tips for driving your rental car in Regina
Saskatchewan can get incredibly cold and icy during the winter months. If you're visiting at this time, read up on our winter driving tips.
New to Canada?
● Speed is measured in kilometers.
● Seat belts are mandatory.
● Canada is home to some impressive wildlife, but be on the lookout for animals wandering onto the road.
Visit our Canada driving guide for further information.
Where to park - at the airport and in the city
At Regina International Airport, both short and long-term parking is available. Short-term is located right in front of the terminal building and costs $2 for 30 minutes, with a 2-hour time restriction. Long-term parking, just a short walk away, has rates beginning at $4 for the first hour, and $2 per hour thereafter. The maximum you'll pay per day is $15.
Regina's downtown area has plenty of places to park your rental car. Parking garages range between $5 and $12 a day, and on-street parking is available for $2 an hour. There are parking meters for on-street parks which now take credit cards as well as cash. Heading downtown after 6pm? Car parks are free in the evenings and all weekend.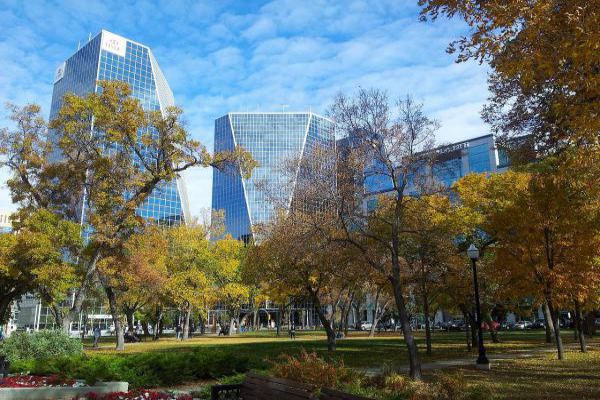 Image: Pixabay
Secure a great deal on Regina car hire with Airport Rentals
Pre-book your rental car in Regina with Airport Rentals, and get yourself a great bargain.
Enter a couple of your trip details into our powerful search engine to generate a list of available vehicles from Regina Airport. Whether you're after a 4WD or a minivan to accommodate your family, our preference filters make it easy to narrow down the options to your ideal car hire. Compare the best deals across multiple websites, and choose from well-known brands such as Avis, Hertz, Budget and Thrifty.
With secure online booking and 24/7 customer service, Airport Rentals is your one-stop shop for vehicle hire in Regina.
Fly in to Regina International Airport
As Regina grows in popularity each year, so does the need for bigger, better airport facilities. With several improvements made over the past few years and more to come, Regina International Airport continues to make the terminal more traveller friendly. Enjoy the new updates when you land, including several cafes and retail shops, and make use of the terminal's free WiFi.
Regina Airport has direct flights from Toronto, Calgary and Vancouver, as well as connecting flights from other Canadian cities and the United States.