Make the city of Porlamar on Venezuela's Margarita Island your next travel destination. With a hired car from the Santiago Marino Caribbean International Airport, you can create your ideal itinerary and start exploring the moment you touch down. Situated forty kilometres from the mainland in the state of Nueva Esparta, Porlamar is the largest city on the island and delights visitors with its tropical climate, friendly locals and laid-back atmosphere.
Whether you enjoy relaxing on pristine beaches, getting active with watersports, partying the night away, soaking up culture or visiting historical sites, there is something for everyone in Porlamar. Plus, with its duty-free status, Porlamar is an excellent destination to pick up a bargain and shop till you drop at the many malls and markets.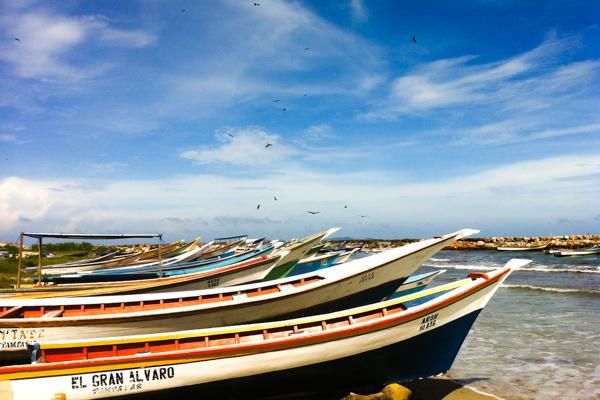 Booking a Porlamar rental car
Finding and reserving your Porlamar car hire doesn't have to be stressful. Instead of wasting precious time searching multiple websites, you can quickly and easily compare available vehicles on AirportRentals.com. Simply pop your travel dates into our powerful search engine to view all the top deals from trusted international providers.
The lowest priced vehicles are presented first, and the easy-to-use preference filters allow you to narrow your search further to find the perfect car for your trip. Compare compact, medium, and full-size vehicles, and favour automatic or manual transmission.
Finalise your reservation in just a few clicks and have peace of mind with instant confirmation and no hidden fees or charges. Enjoy 24/7 access to our friendly customer service department, should you require any assistance.
Santiago Marino Caribbean International Airport (PMV)
The Santiago Marino Caribbean International Airport is located twelve kilometres from Porlamar. It has one terminal divided into domestic and international sections and offers standard traveller services and facilities including ATMs, currency exchange, a food court, and several retail stores. The government-owned airport services flights to over twenty domestic and international destinations including Caracas, Valencia, Maturín, Maracaibo and Puerto Ordaz.
Make your way to the arrivals area to locate your selected car hire supplier or make use of the public transport for a city centre collection.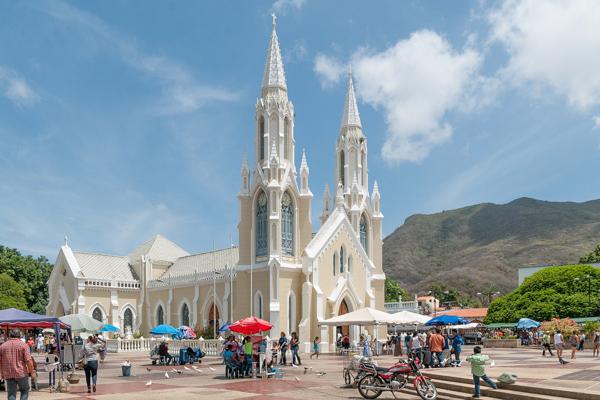 Image: Béria Lima (Own work), CC-BY-SA-3.0, via Wikimedia Commons
Guide to driving a rental car in Porlamar
Driving from the Santiago Marino Caribbean International Airport to Porlamar city centre
The drive from the Santiago Marino Caribbean International Airport to Porlamar is straightforward and should take no more than twenty minutes. From the airport, head east and navigate to Avenida Jose Asuncion Rodriguez and then follow this road all the way to the city centre.
Driving tips for your Porlamar rental car
It is common for local drivers to disregard the road rules. Drive defensively and expect the unexpected when driving your Porlamar airport rental car.
Porlamar car hire driving tips
● Drive on the right side of the road in Venezuela.
● Take the stress out of navigating your rental car with a map, app or navigational system.
● Take the safety precautions of keeping windows up and doors locked when stopped at traffic lights.
● The driver and front seat passenger are legally required to wear seatbelts, and it is recommended that all occupants of the car wear them.
● Carry all necessary documents including a valid drivers license and photo identification.
● If possible, avoid driving at night, as street lighting is often inadequate.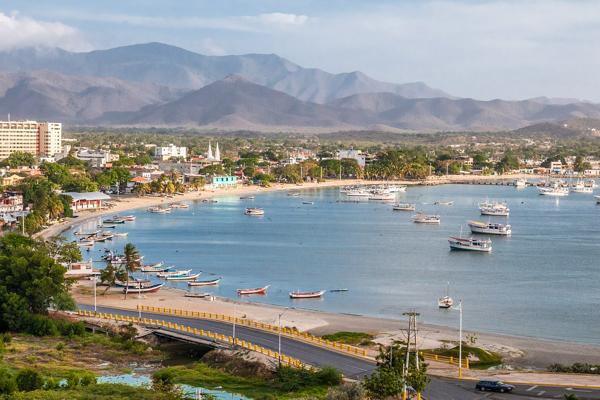 Parking options at the Santiago Marino Caribbean International Airport and Porlamar
The Santiago Marino Caribbean International Airport offers sufficient long-term and short-term parking, located directly opposite the terminal. Security regularly patrols the carpark.
You should have no problems finding a place to park your rental car in Porlamar, with many hotels offering free parking facilities to their guests. Visitors will also find several paid parking garages dotted throughout the city. Be sure not to leave any valuables in your parked rental car.