Big, bustling and set spectacularly at the foot of jungle-clad mountains, Caracas is the political and cultural capital of Venezuela. It is an easy place to begin a car hire adventure in the nation and has a few things to offer before you leave, too: interesting museums, an array of fabulous places to eat, and Plaza Bolivar, the historic centre of the city. The Boulevard of Sabana Grande is the spot to go for some retail therapy. Enjoy a few days in Caracas before you pack up your road trip essentials, make a road trip playlist and get moving!
Once you head out on the highways, all of Venezuela awaits. The southeast corner of the country is all Amazon rainforest, and many visitors head there to experience that famous jungle, perhaps stopping in Maturin or Puerto Ordaz on the way. To the west are Valencia and Maracaibo, and the lovely Paraguana Peninsula with Punto Fijo as its major urban centre. Your hired car makes it easy to see as much of the nation as you wish!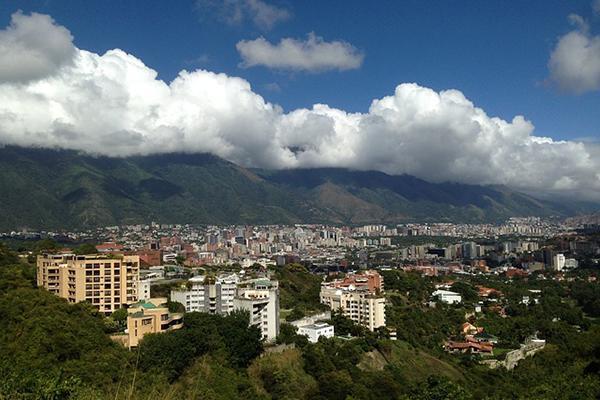 Book the best Caracas Airport car hire
It's simple to track down the perfect rental car in Venezuela's capital city when you take advantage of what Airport Rentals offers. Our search engine is easy to use and draws from a database of many car hire suppliers. We are a global site operating around the world and draw on our international buying power to ensure you are getting the best rates and frequent special deals. Just enter your dates, see the options all together in one list and compare them to find the car that works for your plans.
With filters, you can pare down your list to see only the best possibilities: pick your preferred transmission, vehicle type, rental brand or passenger capacity and compare from there. Then, follow the steps to book it on our secure site, and you are ready to explore Venezuela with your own set of wheels. Help is available 24/7 over the phone; give us a call and speak to one of our experienced rental consultants at any point in the hiring process.
Caracas Airport (CCS)
Located just outside of the city in Maiquetia, the airport of Caracas is officially named Maiquetia "Simon Bolivar" International Airport. It is the primary air gateway to Venezuela and a busy place, hosting an array of airlines which fly to and from destinations around the Americas and Europe. The international and domestic terminals have plenty of shopping and dining and free WiFi. Desks for several rental companies can be found in the terminals.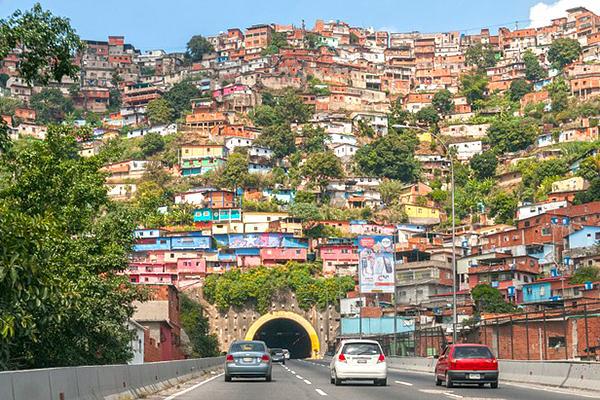 Guide to driving in Caracas
Have a safe and enjoyable journey with our car rental tips.
Driving from the airport to central Caracas
It's a 30-kilometre drive from Caracas Airport to the city centre. Head out from the terminals on Avenida La Armada and turn right to get on Autopista Caracas - La Guaira. Take the exit for Autopista Francisco Fajardo heading east (turn right after exiting) and then exit that one for Avenida Puente Hierro. Turn right on this road and follow it to Avenida Nueva Granada which will take you into central Caracas.
Venezuela driving tips
● Driving is on the right-hand side of the road.
● Driving at night outside of cities is not recommended, due to poor lighting and the possibility of hazards such as animals on the roads.
● If you are heading to the rainforest, particularly during the rainy season, it is a good idea to hire a 4WD vehicle.
● Distances and speeds are measured using kilometres. The default speed limits are 120 kilometres per hour on highways, 80 km/h on open roads, and 60 km/h in urban areas.
● All vehicles must carry a warning triangle and wheel block in case of a breakdown. Check with your rental supplier that these are included!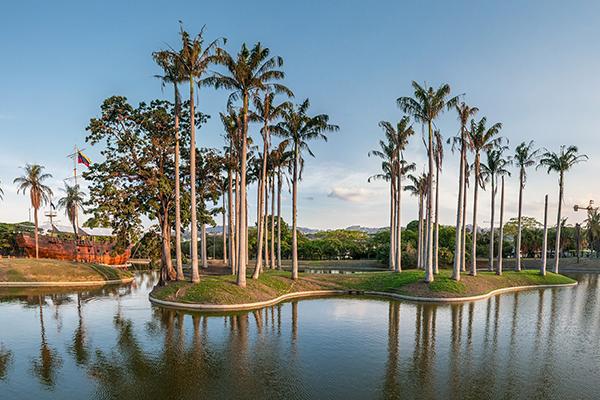 Parking at the airport and around Caracas
There are well-lit and secure parking lots near both the international and domestic terminal at Caracas Airport, with both long and short-term options.
Expect to pay for a parking space in Caracas, whether that's on the street or in a lot. Parking is in high demand, so if you are staying in the city, it's a good idea to book accommodation with a parking space included.