Vanuatu is a tropical paradise, and Port Vila is its centre of culture, commerce, tourism and transport. The capital is more of a town than a real city, spread along the shores of Mele Bay on the island of Efate. Fishing boats come and go, locals and visitors alike enjoy the eateries and bars on the waterfront, and life rolls by. Port Vila offers a laidback start to a car hire journey in Vanuatu, but it is positively metropolitan in comparison to what you will find on the rest of the beautiful islands that make up this gorgeous Melanesian nation.
A journey from Port Vila can take you all around the island of Efate - and while it's not a long way to go (perhaps three to four hours' drive around the road which rings the isle), you will want to allow plenty of time to explore - a week, if possible, to see it all. Having your own set of wheels means you can truly get to know beautiful Vanuatu - and perhaps in time you can extend your adventures to nearby island nations like New Caledonia, Fiji and Tonga. The Pacific awaits, so get ready for a road trip to remember!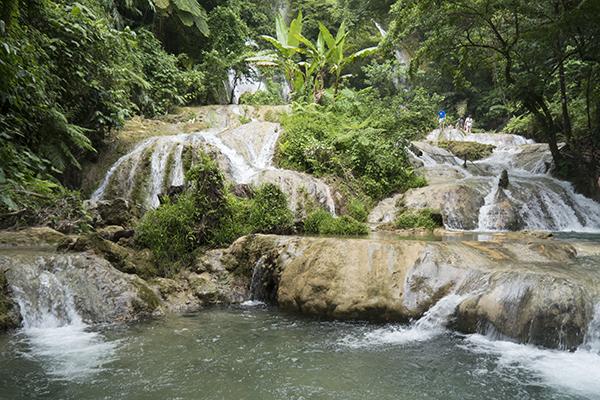 Booking the best Port Vila rental car
Take the trouble out of finding the ideal rental car for your Port Vila trip with Airport Rentals. Our simple search engine will trawl a database of vehicles from the range of trusted rental suppliers at Port Vila Airport and present you with a list of what's available for your specific dates, taking all the legwork out of this part of travel planning. Just enter your details and wait for your results! From there, you can narrow down the options, compare prices and features, and pick the Port Vila car hire that suits.
Filters for preferences such as vehicle size, brand and transmission type make it easy to pinpoint the perfect car, and we know that getting the right set of wheels can make a huge difference to any holiday. Once you have picked your ride, use the secure booking engine to lock it in.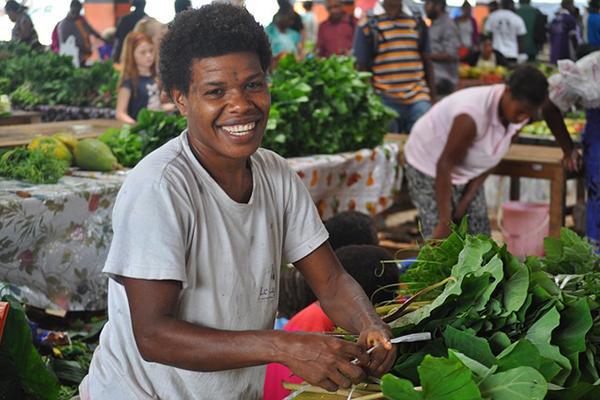 Port Vila Airport (VLI)
The airport that services Port Vila is also known as Bauerfield International Airport, and while it is a small facility it has runways capable of welcoming an Airbus A330! It is also the hub for Vanuatu's flag-carrier airline, Air Vanuatu. The national outfit and various other airlines fly between Port Vila Airport and destinations around the Pacific like nearby Noumea and slightly more distant Auckland, Sydney and Brisbane.
The terminals (domestic and international) offer basic facilities for travellers, and there are car hire counters located inside the arrivals halls.
Guide to driving in Port Vila
Driving from Port Vila Airport to the city centre
It's a short trip of slightly more than six kilometres from Bauerfield International Airport to central Port Vila, and it should take you 15-20 minutes depending on the traffic. Head out of the airport complex on the Linl Highway. This will take you into the city, from where you can follow your nose to the centre of the action.
Driving tips for your Port Vila rental car
The most important thing to remember as you hit the road in Port Vila is that traffic flows on the right-hand side of the road. The speed limit around town is 50 kilometres per hour.
Vanuatu driving tips
● The maximum speed limit on country roads is 80 kilometres per hour, with lower limits in villages.
● If you want to explore thoroughly and be able to go wherever takes your fancy, it's a good idea to rent a 4WD vehicle to safely navigate the more remote unsealed roads.
● Make sure you stock your vehicle with water in case of a breakdown in the tropical heat.
● Petrol stations are found in the main towns only, so take care that you don't venture too far without filling up.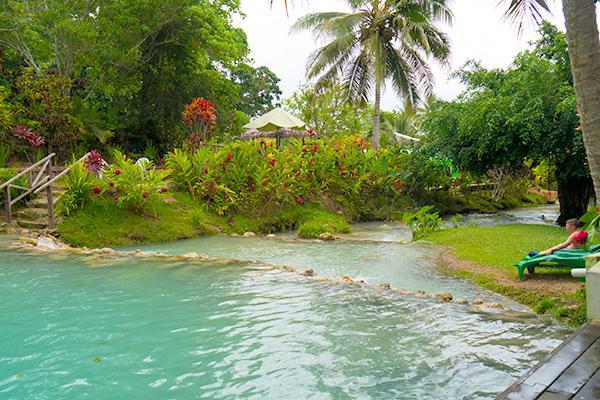 Parking options at Port Vila Airport and in town
There is a free parking lot available at Port Vila Airport. In the city itself, you are likely to find plentiful free parking in the streets around the town centre, and most businesses such as supermarkets will have parking lots.