The largest of the US Virgin Islands, the stunning isle of St Croix is most known for its rum making, ancient forts and scuba diving expeditions. Less touristy than its USVI counterparts of St Thomas and St John, St Croix is the perfect place to head for a taste of the local culture, cuisine and history. Meander along breathtaking beaches, drive out to historical sites, or visit tropical rainforests. The best way to explore this beautiful island is by renting a car at St Croix Airport.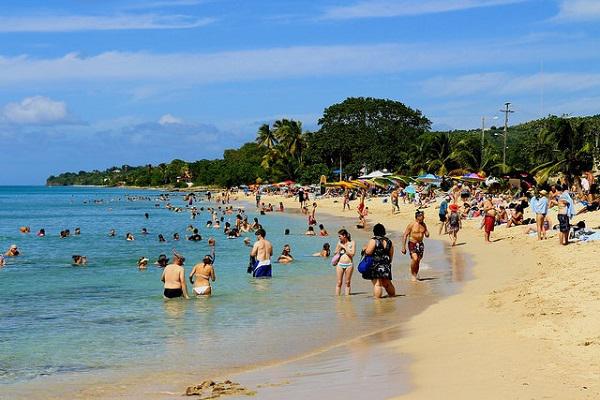 Image: prayitno photography
Hire a car rental in St Croix with Airport Rentals
Renting a cheap car in St Croix has never been easier. With Airport Rentals, find and compare a vast collection of vehicles from a wide range of suppliers - including Avis, Budget, Hertz and Centerline - all in one place.
To begin your search, simply enter a few travel details into our powerful search engine. A list of vehicles available on your selected travel dates will be presented and arranged with the lowest price first. Not quite what you're after? Refine your results using the filters, and narrow your options down by car type, transmission type and more. Need a hand? Call or email us 24/7.
A brief overview of St Croix Airport
Officially called the Henry E. Rohlsen Airport, St Croix Airport has flights touching down from major US cities such as Miami and Atlanta, as well as San Juan in Puerto Rico. While the airport is quite small, there are places to grab a bite to eat, and a store or two to get in some pre-holiday shopping. When you're ready to go, pick up your keys from the car rental desks by the baggage claim.
Driving in St Croix
Life in USVI is slow, and the speed limits reflect that. On St Croix, the limit is 10-20 mph in urban areas, and 35-55 mph on the Melvin Evans Highway. It might take some getting used to, but you'll likely find there's no need to rush while on island time.
Driving to and from St Croix Airport
There are two main towns on the island: Christiansted and Frederiksted, and neither are more than 20-minutes' drive away from the airport. If you arrange to pick up your car hire from one of the town centres, there are taxis and a public bus route which run from the airport.
Christiansted: Head out east onto Route 64, and turn right onto Melvin Evans Highway. Take Centerline Road, turn onto Christiansted Bypass and follow the signs to the town centre. It'll take around 20 minutes to travel the 19 kilometres.
Frederiksted: Take Centerline Road to the Melvin Evans Highway, and follow the highway west. Turn right onto Christiansted Bypass, and follow into the town. The 12 kilometre trip should take around 15 minutes.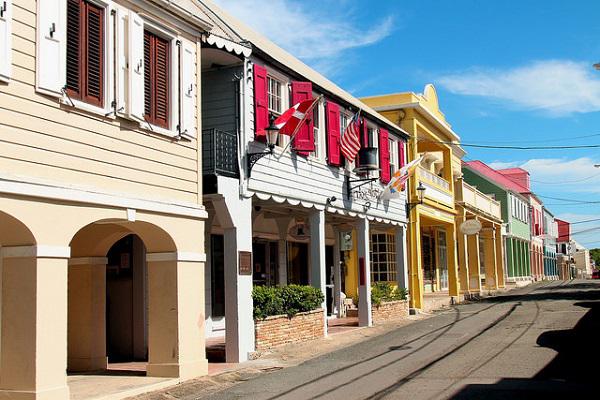 Image: prayitno photography
Tips for driving your rental car in St Croix
Here are some handy tips to make driving your hired car a breeze in sunny St Croix. For more, check out our guide to a great foreign road trip.
● Motorists in USVI drive on the left hand side of the road.
● You may receive a rental which is left-side steering, as the cars originate from America.
● St Croix is very hilly; take it slow.
● Generally, the horn is used as a friendly signal.
Where to park your rental car
Short- and long-term parking is available at the Henry E. Rohlsen Airport. The first 15 minutes are free of charge, but it costs USD$2 for every hour you stay thereafter. The airport car park is open from 6:00am until 11:00pm every day.
Most parking on the island is free of charge, however there are few parking lots which charge USD$1 per hour, with a USD$5 daily maximum. Lots aren't open 24/7, so double check the time restrictions before parking.