Wilmington, North Carolina is a coastal city known for its historic downtown area, vibrant pedestrian walkway, and status as a gateway to the Cape Fear Coast. The riverfront area is filled with shops, cafés, bars and restaurants, and has been voted as the 'Best American Riverfront' in the United States, in a USA Today survey. Begin your coastal adventures in North Carolina by booking a car hire at Wilmington Airport.
As well as the beautiful Cape Fear Coast, a Wilmington car hire will help you explore other destinations in North Carolina, from Fayetteville to the capital city of Raleigh, or even to Charlotte to discover its rich history and stunning architecture.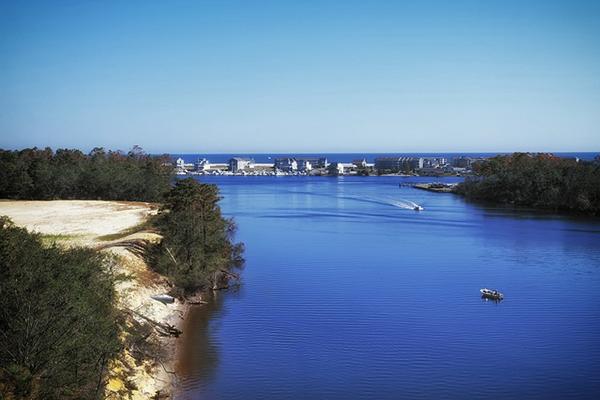 Find the best deal on car hire in Wilmington with AirportRentals.com
To find out the best price on a Wilmington car rental, you could speak with each vehicle hire company in the city to talk about availability, costs, and features. However, to save yourself time and money and skip all the legwork, your best bet is to run a single search on Airport Rentals to discover the same information without ever leaving your couch.
To start, enter your Wilmington travel dates and hit 'search cars'. This will generate a list of vehicles available during your time in town, with the most affordable rentals at the top of the page. Each vehicle is listed with its features and benefits, and if you already know what you're after, you can use the filters to only view vehicles that fit your needs.
You'll quickly track down the perfect car rental for your trip, which you can book immediately and securely through Airport Rentals. Note that we also offer 24/7 assistance if you have any questions about car hire along the way.
Introducing Wilmington Airport
The Wilmington International Airport (ILM) is a busy terminal that helps more than 800,000 people get to where they need to be every year. Originally, the airport was named the Bluethenthal Field, before being renamed as the New Hanover County International Airport and then finally settling on its current name in 1997. Flight routes to and from the terminal include domestic locations such as Atlanta, Philadelphia, and New York.
Within the terminal, there are a variety of amenities and facilities, including restaurants and bars, shops, ATM machines, free WiFi, and even an art gallery and putting green to enjoy while waiting for your flight. You will find the rental car companies inside the terminal in the lobby by the main entrance and exit.
A guide to driving in Wilmington
Driving from Wilmington Airport to town
The Wilmington Airport is just under five miles from the city, so this drive should only take ten minutes in normal traffic conditions. The fastest route is to turn left onto N 23rd Street as you leave the terminal, then turn right onto Market Street, which will take you right into the downtown area by the river.
Tips for driving in Wilmington
Prepare for driving your car hire in Wilmington by reading a few tips on what you can expect on the roads in the city and around North Carolina.
● Traffic in Wilmington only tends to be congested at rush hour, so avoid driving at these times if possible.
● Rent a GPS unit from your hire company to help you find your way around.
● While rare, it can snow during winter in North Carolina, so prepare for the inclement weather by reading our US winter driving tips.
● You must turn your headlights on if you are using your windscreen wipers.
● Right turns on red lights are permitted after coming to a complete stop.
● Highway speed limits in the state are 70 miles per hour at maximum, with areas where the limit drops to 55mph.
Parking at Wilmington Airport
Short- and long-term parking lots are located directly in front of the Wilmington Airport terminal. The first 15 minutes are free, and the first 16-30 minutes cost USD$1 in both lots. Parking in the long-term area is USD$10 per day.
Parking in Wilmington
There are roughly 800 metered parking spaces in the Wilmington downtown area, which cost USD$1.25 per hour and are in operation from 9am-6.30pm Monday through Saturday. There are also numerous parking lots and garages around the city, such as the City Market Lot and at Chandler's Wharf.