The biggest city in Kansas, Wichita, is known to some as "Air Capital of the World" due to the many aircraft design and manufacturing facilities which are based there. Prior to its dalliance with aircraft, the city was known as a cattle drive destination and trading post on the Chisholm Trail. Modern Wichita is a cultural centre for Kansas with some interesting things to see and do.
Arriving in Wichita by air seems an appropriate introduction, and picking up a cheap car rental will set you up for a fantastic midwest road trip through the plains of Kansas and beyond. Destinations within a day's drive of Wichita include Kansas City, Denver, Dallas, and Oklahoma City.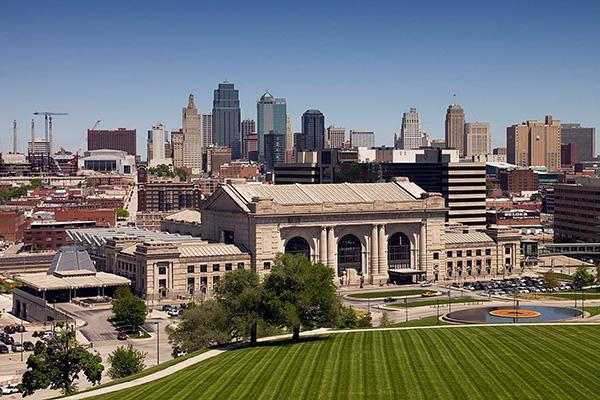 Find a cheap Wichita Airport rental car with Airport Rentals
Hit the ground running - or rather, driving - in Wichita when you pre-book a cheap car hire through Airport Rentals. Our simple search engine will make your travel planning a breeze, bringing together a range of options from different local and international rental suppliers into a list for you to peruse, compare and choose. Booking your rental car with us leaves you with lots of time to spend on more interesting details - like where your road trip will take you!
Handy filters make it even easier to track down the perfect vehicle. You can narrow your results to include only specified transmission types, brands, passenger capacities and more, and get a ride for your road trip that suits you and your travel companions. They are already listed with the lowest price at the top, so it's no problem to spot a bargain.
Should you need help with the booking process, give our team a call. Airport Rentals' friendly consultants are available 24/7.
A guide to Wichita Airport
Wichita Dwight D Eisenhower National Airport, previously known as Wichita Mid-Continent Airport) is Kansas's air travel hub. The new terminal, opened in 2015, has two levels and 12 gates to support the busy flow of passengers and scheduled flights from several airlines to domestic destinations all over the country. There are several dining options, from Dunkin Donuts to the Air Capital Bar, and a few small shops. WiFi is free throughout the terminal.
Rental car counters are located on the first floor of the parking garage.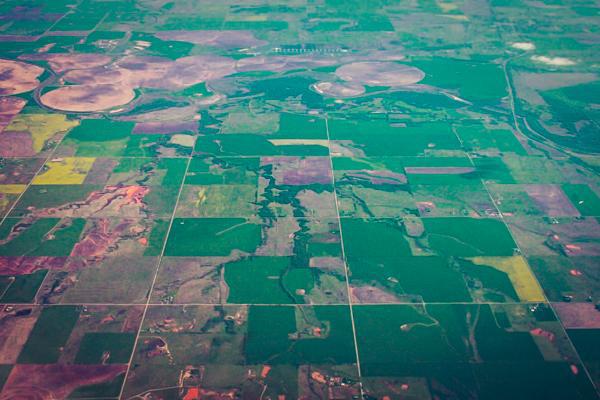 Guide to driving a car hire in Wichita
Getting from the airport to downtown Wichita
It's a short drive from Wichita Airport to the city centre, and should take around 15 minutes. Head out on the Eisenhower Airport Parkway and then take the onramp right to go east on W Kellog Ave/US Route 400. Take the exit towards the Central Business District just after crossing the river, and then turn left onto S Market Street. From there, you can follow your nose into the centre of Wichita.
Tips for driving a rental car in Wichita
Driving in Wichita and also the wider state of Kansas will be new to many visitors - and for some, driving in the United States at all will be an entirely new experience! Whether you are new to the country, state or city, take note of these tips for safe and easy driving.
● The basics are important. Foreign drivers, always remember that in the US, traffic stays to the right side of the road.
● One of the Kansas road rules states that you must have your headlights on whenever the weather necessitates the use of windscreen wipers, no matter the time of day.
● Tornadoes are very rare, but it still pays to be prepared. Keep the radio on to hear any warnings, and if there is any danger, pull over and attempt to shelter in a building. Strong winds are a common feature of Kansas weather, so be prepared to adjust your steering to compensate.
● In the colder months you may experience snow and ice, particularly if you are heading north from Wichita. Read our winter driving tips and be prepared.
● The highest speed limit in Kansas is 75 miles per hour on rural freeways and interstates. It can be easy to speed on the long, straight roads of the Kansas plains, so keep a close eye on your odometer.
Parking at the airport and around Wichita
There are several options for parking at Wichita Airport. The parking garage and the Close-in Automated Lot offer 30 minutes free, and cost USD$3 per hour after that up to a maximum of USD$15 per day. The Park and Ride has the same pricing structure but with a daily maximum of USD$8, and the Economy Lot is the same with a daily maximum of USD$10.
In the city, there are also many options for parking: street parking, parking garages and surface lots. Pay attention to signs which indicate how long you can stay and how long the meters are enforced, particularly for on-street parking. All parking garages in Old Town are free, and many businesses will offer free customer parking.