Westchester Airport, in Westchester County just north of New York City and near the city of White Plains, is a gateway to many different great locations: The Big Apple, Long Island and the famous Hamptons, and the New England region. The county itself should not be overlooked during a rental car road trip, comprising several cities and a plethora of small towns in pleasant contrast to the bustle of the city to the south. There are farmers markets, historic sites and plenty of outdoor recreational activities on offer.
If you're heading out with your hired car from Westchester Airport, you are in road trip mecca. Likely destinations within a day's drive include Boston, Philadelphia, Washington and even the beautiful Niagara Falls across the border in Canada. Grab a cheap car rental and see it all - heck, you could even head clear across the country!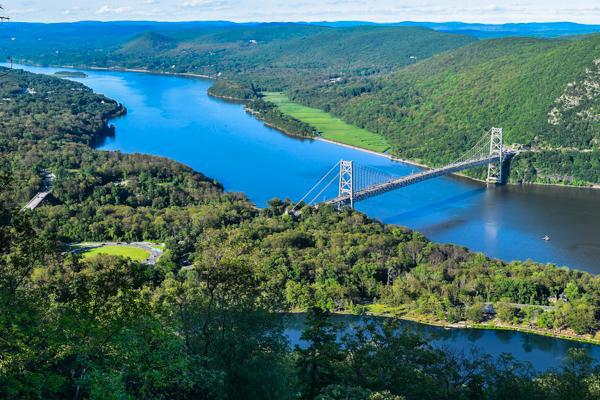 Get the best rental car from Westchester Airport
Comparing car rental deals from Westchester Airport has never been easier than it is with Airport Rentals. Our simple search engine lets you see and compare rental vehicles and prices from a range of suppliers at Westchester Airport, and from there it's no worries to choose the perfect rental car, book it and move on to other travel plans.
Just enter your dates to see a list of what's available, all on one page. You can narrow down the options to pinpoint the right car with filters for transmission type, vehicle type, number of passengers and brand. Opt to list the results by highest or lowest price so you can find a cheap car hire with no worries - and then book your ride with just a few clicks.
A 24/7 customer support team is on hand to answer any questions you might have, or guide you through the booking process.
Guide to Westchester Airport
Westchester County Airport is sometimes referred to as White Plains Airport, and it is a busy place with scheduled commercial services to many United States destinations as well as chartered flights. The three-level terminal is open 24/7 and offers a full-service restaurant as well as several more low-key dining options like a Dunkin Donuts. There is also an ATM, a gift shop and free WiFi throughout.
Car rental desks for onsite rentals can be found in the arrivals hall.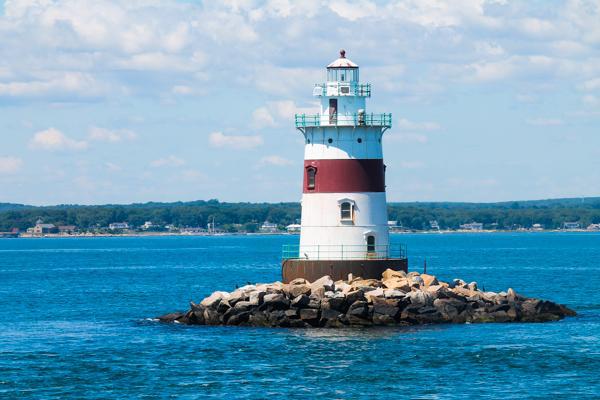 Guide to driving a car hire in Westchester
Getting from the airport to downtown White Plains
To get from the terminal into White Plains which is a centre of activity for the county, head out on Airport Road which becomes New King Street and will take you to NY-120 S. Merge onto the I-684,also heading south, then merge right onto the I-287 W exit toward White Plains. Follow signs for Westchester Ave, and continue into the city centre.
Tips for driving a rental car in Westchester
Hitting the road from Westchester County Airport in a hired car is the start of an adventure. Make sure it's a safe one by reading and keeping in mind these tips and advice for driving in the county and the rest of the state of New York.
● Foreign drivers, beware: drivers sit on the left hand side of the car and drive on the right hand side of the road in the US.
● If you're driving into New York City in your rental car, be prepared for heavy traffic, lots of traffic lights and slow going. Most people opt to leave their cars in Westchester and use public transport.
● The highest speed limit in NY is 65 miles per hour, on rural limited-access freeways like interstates. 55 mph is the limit on urban freeways or divided roads, and 45 in residential areas. Always obey the posted signs.
● The blood alcohol concentration limit for drivers in New York is 0.08%.
● It can get icy and snowy in New York, particularly upstate. Check out our winter road trip tips and be prepared for the conditions.
Guide to parking at the airport and around Westchester
The airport has a parking garage which charges USD$3.60 per half hour up to a maximum of USD$30 per day. There is also an overflow/long term lot with a shuttle service to the terminal. Discounted parking is available for long term stays. A Cell Phone Waiting Area is available for those dropping in to pick up passengers, where they can park free while waiting for a flight to land.
Much of Westchester County is made up of small towns and cities where finding parking is not a problem, and most attractions will have free parking lots. In city centres like that of White Plains you may pay for metered parking.