Tucked along the coast of the Atlantic Ocean in Florida is West Palm Beach, a perfect place to rent a car, explore and then set off on a one-way road trip adventure to top destinations like Fort Lauderdale and Miami. Before hitting the road, be sure to spend plenty of time in this year-round holiday hotspot - a premier destination for entertainment, world-class golf and shopping, seaside fun, and dynamic neighbourhoods.
From West Palm Beach, Orlando is less than three hours north and if you continue further on Route 4, you'll wind up in gorgeous Tampa. Heading west in your hired car will take you to historic Fort Myers, and farther along the Gulf of Mexico to retail and golf paradise, Naples.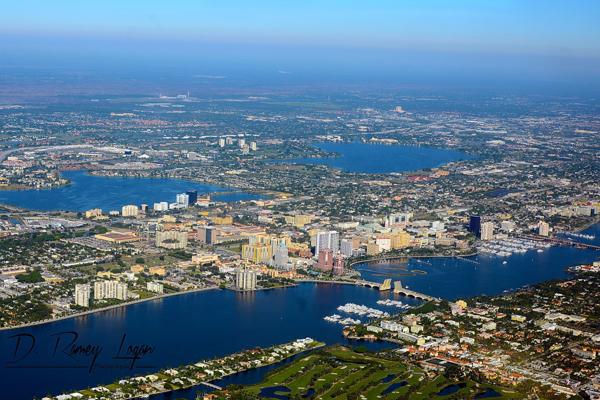 Image: Don Ramey Logan (Own work), CC-BY-4.0, via Wikimedia Commons
Get the best deal on car hire in West Palm Beach with Airport Rentals
Airport Rentals is your one-stop-shop to find the best deals on car rental in West Palm Beach. Once you've typed in your travel dates, you can peruse a list of cars available for rent from a wide range of suppliers. Compare rates on compact minis, economy cars, luxury vehicles, SUVs and more. Whatever your travel plans are, Airport Rentals has the perfect rental for you.
Each car listing includes a detailed description of the vehicle and benefits of booking, as well as customer ratings, and cost in your country's currency.
Once you've made your selection, reserve your rental to lock in the rate and move onto the simple booking process. If you have any questions along the way, call our knowledgeable customer care team any time, day or night.
Guide to West Palm Beach
West Palm Beach is the oldest incorporated city in metropolitan Miami and is a county seat of Palm Beach County, Florida. To the west of the city are wetlands, used as a reservoir for drinking water and a nature preserve, and as such the city has grown from north to south along the coast of Lake Worth Lagoon and the Atlantic Ocean. With a tropical rainforest climate, May through October is hot, humid, and wet while the dry season from November through April is warm and mostly dry.
Located on the southern outskirts of West Palm Beach, Palm Beach International Airport is a three-level airport that serves the Miami metropolitan area.
Image: Eighties1980, CC-BY-2.5, via Wikimedia Commons
Guide to driving in West Palm Beach
Getting from downtown West Palm Beach to the airport
Should you need to go to the Palm Beach International Airport in your rental car, travel west on Okeechobee Boulevard and exit south onto S Australian Avenue. Turn right onto James L Turnage Boulevard and continue onward for the airport.
City and state-wide driving tips
West Palm Beach is an enjoyable city to drive in as it has beautiful coastlines, sunny weather, and many of its districts use a simple grid road system. If you've never driven in the US before there are a couple of key road rules to remember:
● Drive on the right side of the road.
● Speed limits are in miles per hour.
Here are a few more pointers worth noting before getting behind the wheel of your West Palm Beach hired car:
● Ask your rental agency about obtaining an electronic pass for the toll roads throughout Florida.
● The interstate system can be overwhelming and confusing if you've never been on it. If possible, hire a GPS and plan your route in advance.
● Florida is a top destination during Spring Break and Christmas vacation, so be sure to plan for congestion if visiting during these times.
● Unless otherwise posted, it is legal to make a right turn on a red light.
● Follow the posted speed limits and keep to the right-hand lane to allow faster traffic to pass.
● Keep sunglasses in the car for use in avoiding road glare.
Parking at the airport and in West Palm Beach
There are plenty of parking options for your hired car in West Palm Beach. The city has installed convenient solar-powered parking meters, giving customers better payment options while reducing the city's carbon footprint.