Cruise the seaside in a Virginia Beach car rental. This holiday hotspot is ideal for sun, fun and relaxation.
Situated where the Atlantic Ocean meets the Chesapeake Bay, Virginia Beach is known as a resort town, bringing in tourists from around the world. The busiest season is over the summer months, but it's a superb place to visit throughout the year. Apart from the perfect beaches and welcoming boardwalk, the downtown area offers a number of delicious food and drink options, plus nearby attractions great for the entire family. Explore the bountiful state parks to enjoy leisurely strolls and meet the local flora and fauna. Take a drive along the coastline in your car hire touring wildlife refuges and catch a sunrise over top of never-ending sand dunes. Then, once you've exhausted all that Virginia Beach has to offer, explore further in your car hire.
Beach hop down south to the Outer Banks of North Carolina or drive north across the water to Newport News. See the nation's capital, only a four-hour drive or choose the fresh mountain air heading west via Charlottesville. With car hire drop-off locations everywhere across the USA, you can plan your ultimate road trip with Airport Rentals.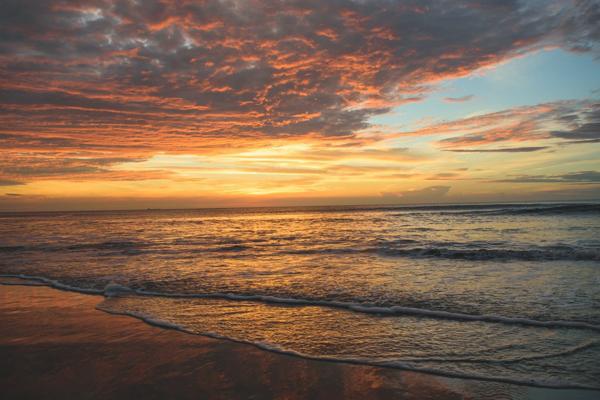 Hiring a rental car in Virginia Beach
For all your car hire needs, choose Airport Rentals for a simple, quick and cheap booking experience. Our #1 ranked site by TrustPilot allows you to find the ideal rental car in just a few clicks using our optimal search engine. Simply include your travel details for Virginia Beach, and use the handy filters to select your favourite preferences such as car style, transmission type and rental company until you narrow the options to the perfect car rental.
Once you make a decision, book instantly on our secure site or save the quote for a later date. Need assistance? Our Airport Rentals service team is available to assist you at any time of the day.
City guide for Virginia Beach
Although Virginia Beach draws in significant numbers of vacationers, only 400,000 locals call this beach city home. It's located in what's known as "America's First Region", where the first colonists arrived in 1607. Summers are hot and humid, filling the beaches up with sunbathers, surfers and events such as the East Coast Surfing Championships and North American Sand Soccer Championship. Winters are cool, and snowfall is rare; however a drive to the snowy mountains is only a few hours west.
The city connects to neighbouring states via major highways, plus Norfolk Airport is only a 20- minute drive away.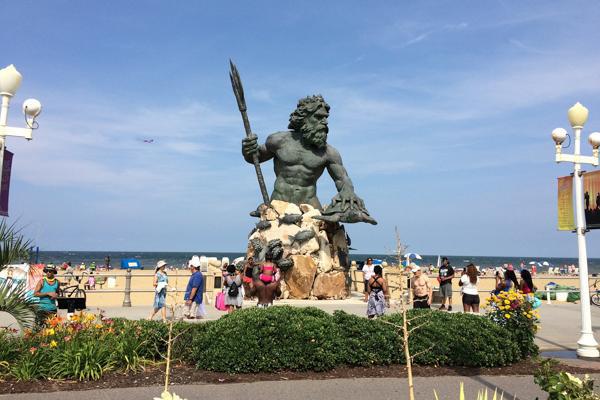 Driving guide for your Virginia Beach rental car
Driving from Virginia Beach to Norfolk Airport
For those catching a flight from Norfolk Airport, the drive takes approximately 25 minutes. From the beach, take 22nd Street west to reach I-264 W. Continue on this until merging onto I-64 W, then take exit 281 toward VA-165. Next, turn right onto Robin Hood Road, left onto Miller Store Road, right onto Azalea Garden Road and finally, a right onto Norview Avenue to arrive at the terminal.
Driving tips for Virginia Beach
Drive slowly and cautiously around this laid-back beach city as cyclists share the road.
Virginia road rules
● The driver and front-seat passenger must wear a seatbelt at all times.
● Children under the age of eight must use a car seat.
● When a school bus is flashing red lights from either side of the road, drivers must stop until the lights turn off.
● Always yield to pedestrians, even at unmarked intersections.
● Simplify directions by hiring a GPS or using a smartphone app.
● For more information about road rules, read our USA driving guide.
Parking your rental car in downtown Virginia Beach
Find both metered and lot parking in Virginia Beach near the beach and resort area. During the busy season (April 1 to October 31), pay USD$2 per hour for street parking. Beach parking lots charge between USD$5 to USD$10 depending on the time of the year. Keep an eye out for time restrictions to avoid a ticket.