Often called Azalea City for the outstanding growth of beautiful pink flowering shrubs throughout the city, Valdosta is blooming in more ways than one. Experience all there is on offer in this wonderful Georgia city by renting a car at Valdosta Airport.
The city's historic downtown area has numerous fantastic stores, restaurants and bars to explore, and a dedicated city council keeps the area fresh and updated. Sports reign in Valdosta, with one of the country's best wakeboarding facilities in the city centre, and a multitude of sports groups competing here throughout the year.
From Valdosta, you can head southeast on Interstate 75 to Jacksonville to begin a Florida road trip, or drive north to Waycross, Savannah, Macon or Columbus to explore more of Georgia.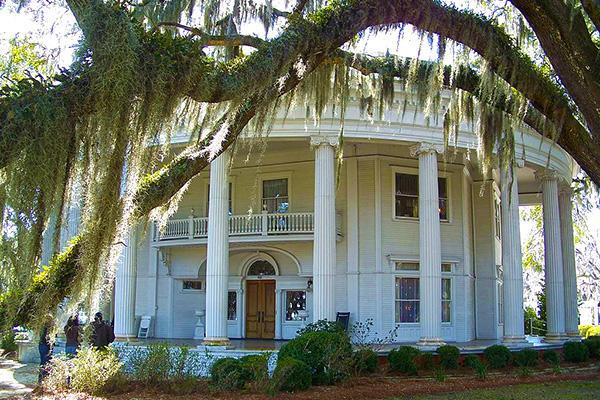 Image (modified): Ebyabe, CC BY-SA 2.5, via Wikimedia Commons
Secure a Valdosta car hire with Airport Rentals
Get ahead of your to-do list by pre-booking your Valdosta Airport car hire with Airport Rentals.
To begin your hunt for the perfect car, select your travel dates and hit 'search'. By presenting your car rental options with the lowest priced vehicles at the top, we ensure you're seeing the best deals right at the get-go. Choose the best bargain, or refine your search to find something more specific by using the handy preference filters. Sort your results by car type, capacity, transmission and more. Whether you're looking for a compact car, a 4x4, or an economy car, you'll find exactly what you need amongst a wide selection of vehicles across several suppliers.
When you're ready to book, confirmation is instant, with no additional fees or hidden costs. Manage and update your booking easily online, and access our 24/7 customer service line should you have any questions throughout the process.
A look at Valdosta Regional Airport
Valdosta Regional Airport is a small airport with minimal facilities, and no WiFi. Subway is open throughout the week however (note it's closed on weekends). With daily flights from Atlanta Hartsfield-Jackson International Airport, you can connect to hundreds of locations in the US and worldwide.
Car hire kiosks are located inside the terminal building. Alternatively, if need to make your way to a city rental depot, taxis are available just outside.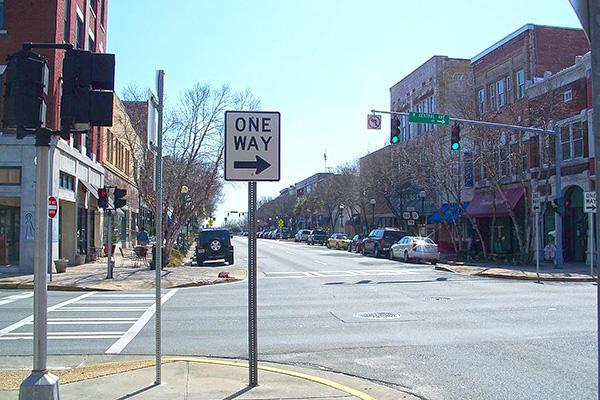 Image (modified): Ebyabe, CC BY-SA 2.5, via Wikimedia Commons
Driving in Valdosta
Watch out for the occasional one-way street in Valdosta, and avoid peak hour traffic, use the Perimeter Road around the CBD.
Driving from the airport to the city
It's just an eight-minute drive (3.5 miles) from Valdosta Regional Airport to the city centre. Pick up your rental car and drive onto Clarence S Parker Drive. Turn right onto Airport Road, then left onto Madison Highway. Take a slight left onto S Patterson Street and follow into the city.
Tips for driving in Georgia
Before getting behind the wheel of a car hire, be sure to familiarise yourself with the local road rules.
● You may turn right on a red light unless otherwise stated.
● You must not wear headphones while driving.
● Caught in the rain? Your headlights must be turned on in wet weather.
● As well as pulling to the side of the road for police and emergency vehicles, you must let garbage trucks passed. If you can't move over, you must lower your speed to 10 miles per hour below the speed limit.
● New to America? Motorists in the United States drive on the right-hand side. For more information about national road rules, see our US driving guide.
Thinking about a road trip? Read our guide on driving distances to get a feel for how long it might take you.
Parking your rental car in Valdosta
Valdosta Regional Airport offers free parking for both short and long-term stays. Staying more than five days? Fill out the long-term parking form on the airport website.
Parking spaces are plentiful in Valdosta. On-street parking is available on city streets, and most attractions, malls and large facilities such as the University and the parks have their own parking facilities.