Plan an adventurous holiday to Snake River Canyon known for its waterfalls, parks, hiking trails and more. Book a rental car at Magic Valley Regional Airport in Twin Falls to cruise around Idaho's best outdoor sights.
Twin Falls is home to almost 50,000 residents and makes for a great home base to explore the surrounding splendours. Adrenaline junkies love all the exciting activities to do around the city such as bungee jumping, skydiving, kayaking, rock climbing and more. For those who prefer more leisurely pastimes, hiking, canoeing, fishing or simply enjoying a nice picnic in one of the many parks is all on offer. With campsites dotted all around Twin Falls, you may wish to bring a tent or consider hiring an RV camper to spend the night in Idaho's great outdoors. For those who prefer a warm bed and room service, stay in town and explore the area in a cheap car hire.
From Twin Falls, you can explore more of the great US of A. Continue northwest to Boise, the state capital, and head to Oregon for more epic scenery, or make your way northeast toward Idaho Falls and Yellowstone National Park, and up to Montana. The choice is yours when you have your own set of wheels.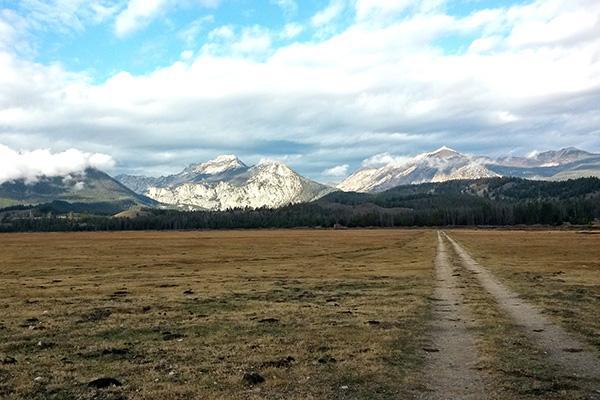 Hiring a cheap rental car in Twin Falls with Airport Rentals
As a gateway to numerous must-see nature spots, hiring a rental car for your Twin Falls holiday is the best way to see them all. Save both time and money when you use Airport Rentals to instantly compare daily rates from multiple rental car suppliers in the area. Type in your dates to generate a comprehensive list of vehicles available at Magic Valley Regional Airport and scroll through to see what each car has to offer - including free benefits thanks to Airport Rentals. Narrow your search down even further by using our handy preference filters. Sort results by vehicle size or your favourite rental car provider such as Avis, Budget, Hertz or National.
Get your reservation sorted on our secure site in just a few clicks, and never worry about hidden fees. Our 24/7 customer service team is always just a phone call away to help if you need it.
Magic Valley Regional Airport (TWF)
Also referred to as Joslin Field, Magic Valley Regional Airport is a small facility with service to Salt Lake City via Delta Connection. The airport serves approximately 36,000 passengers annually and is also used for general aviation. Happy Landing is the on-site restaurant, open 7 days a week. Rental car counters are located in the arrivals area.
If you are collecting a car hire at a depot in Twin Falls, hail a taxi just outside the terminal.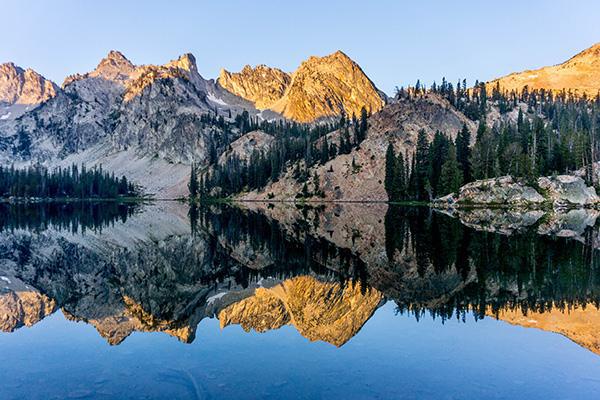 Getting from the Magic Valley Regional Airport to downtown Twin Falls
The drive from airport to town should take no longer than 15 minutes in normal traffic conditions. Exit Magic Valley Regional Airport on Airport Road and turn right onto E 3400 N, then turn left onto N 3000/Blue Lakes Boulevard. Follow this road north until reaching the city limits.
Driving a rental car in Twin Falls
From scorching summers to freezing cold winters, extreme weather conditions make it best to prepare before driving around Twin Falls and the nearby national parks. Make sure to stock up on petrol, food, water, sunscreen and appropriate clothing for your road trip.
Idaho Road Rules
● Visiting from overseas? Check out our USA driving guide.
● Right turns at red lights are allowed unless stated otherwise.
● Beware of livestock crossings near highways and country roads.
● Pedestrians have the right of way at marked or unmarked intersections.
● Keep a road map in the rental car in case of lost GPS signal.
● Be sure to read our winter driving tips if you are visiting during the colder months.
● Consider renting a 4WD for icy conditions and national park visits.
Parking at Magic Valley Regional Airport and around town
Don't worry about parking fees at Magic Valley Regional Airport. Both short and long-term parking is available at no charge for airport users.
Finding parking for your hired car is easy within Twin Falls city limits. Abide by signs and restrictions for on-street spaces and enjoy free parking at the parks nearby. Make sure to follow instructions regarding overnight camping and where to park your vehicle in certain campgrounds