You may know Oklahoma as the place where the 'wind comes sweepin' down the plain', but this American state is so much more than just a setting for a 1940s stage musical. Rent a cheap car and begin your travels in the art deco city of Tulsa, an urban sprawl of businesses, parks, museums and more, located in the northeast corner of the state.
Wine and dine in the bustling downtown, take a stroll by the banks of the Arkansas River, or peruse fascinating museums; your visit to Tulsa can be as relaxed or as busy as you like.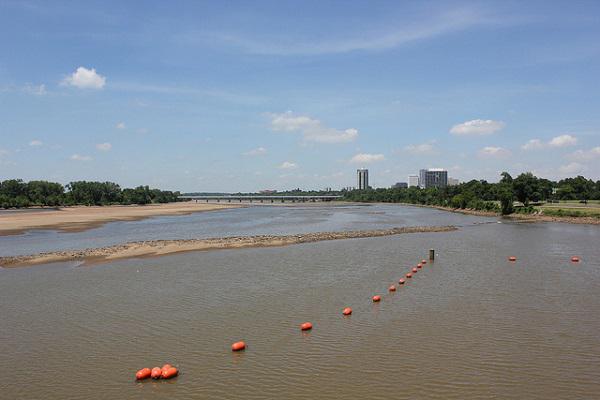 Image: Nicolas Henderson
Hire a cheap Tulsa car rental with Airport Rentals
Take the stress out of booking a rental car in Tulsa by pre-booking a vehicle with Airport Rentals. Our global network of suppliers allows us to negotiate the best deals at Tulsa International Airport, which we then pass on to you.
With just a few simple clicks, you can see all vehicle options in one place, as our advanced search engine compares important details like price, style and size. If you're after a compact car, an SUV, or a people carrier, easily narrow down your options with filters to rent the car suited to your travels.
With secure online confirmation and no booking fees, peace of mind is just moments away.
A short guide to Tulsa International Airport
Land in Tulsa from American cities such as Chicago, Denver, Houston, and Atlanta, and enjoy the welcoming amenities. In 2007, the airport completed an expansion project, and now has a larger terminal building with additional shops, cafes and free WiFi. Servicing nearly 3 million travellers annually, Tulsa International Airport is a busy hub of tourists and locals alike.
Pick up your rental car keys from the customer kiosks by the information desk inside the terminal.
Driving your car hire in Tulsa
While buses and cycle ways are becoming more popular, most people drive in Tulsa, so the roads can get quite busy. The main streets are nevertheless easy to navigate, as Tulsa is built on a grid system, much like New York City. In the downtown area, the roads are more twisted, as the city eventually grew and spilled out from its original centre.
To and from the airport
Just 5 miles northeast of the city, it's an easy 15-minute drive to and from the airport. After picking up your hired car outside the terminal, head out onto Gilcrease Expy and merge onto the I-244. Follow the signs to the CBD. If you have organised to pick your rental car up from town, jump on the Tulsa Transit bus 203, or hail a taxi from the airport.
Tips for driving in Tulsa
Familiarise yourself with the road rules before getting behind the wheel of your hired car. Take note of these handy tips, or check out our USA driving guide for more information.
● In the United States, motorists drive on the right-hand side of the road.
● You may turn right on a red at the traffic lights, unless otherwise stated.
● There are few roundabouts in America, but there are four-way stops. Every vehicle must stop, and motorists move on in the order in which they arrive.
● When driving on the Interstate, keep a safe distance between you and the cars in front.
● Watch your speed on the highways.
Extending your trip? To plan your route, visit our guide to USA driving distances.
Where to park
Tulsa International Airport offers visitors a range of options. Short-term parking is available at $1 for first 30 minutes, $2 hourly thereafter, and daily covered parking costs $12. These are located just outside the main terminal. Long-term parking is a short, free shuttle ride away and costs $8 per day.
Numerous car parking facilities are available in Tulsa city. Several parking garages are located in downtown for both short and long-term parking. On-street parking is permitted on most streets, and monitored by parking meters. Always make note of time restrictions before you leave your rental car.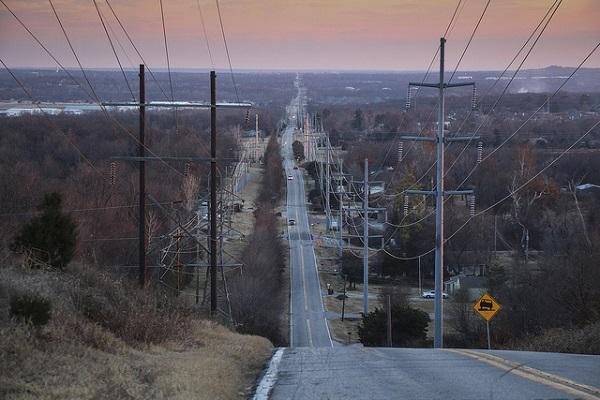 Image: woodleywonderworks