Head to the mountains for an unforgettable holiday in California's Tahoe region. Hire a cheap rental car from Truckee Airport and explore the area with your own set of wheels.
Truckee is a quaint, historic town of 15,000, famous for its storied Old West past. The Gold Rush put this place on the map in the 1800's and today is a major tourist destination in the Sierra Nevada mountains. Bordering Nevada and just north of Lake Tahoe, the area is surrounded by resorts, downhill skiing parks and numerous cross-country skiing trails. It's a winter wonderland from November to March and it's just as delightful in the warmer months. Visitors can hike in Donner State Park, lounge at one of Lake Donner's beaches and head west of town to explore the Tahoe National Forest - great for walks, fishing, camping and more.
From Truckee, you can cruise south to Lake Tahoe, only a 30 minute drive to the north side of the lake and continue your national park road trip visiting the world famous Yosemite Park. If you are craving a bit of city life, you need only drive west to sample the urban delights of Sacramento and San Francisco.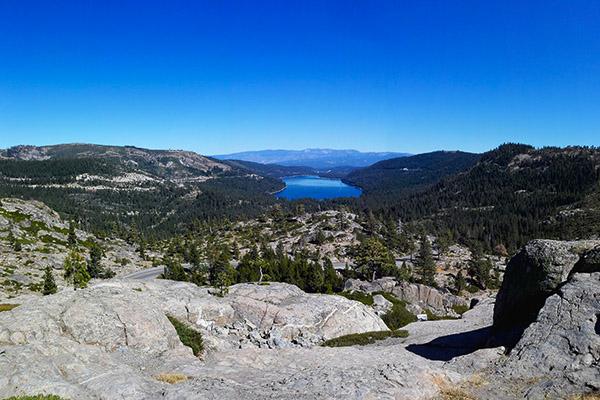 Hiring a cheap rental car in Truckee with Airport Rentals
It would be a mistake to get trapped in your hotel in Truckee without wheels. Pre-book an affordable rental car with Airport Rentals to save on rates from leading car suppliers. Search your travel dates to produce an inventory of options for your holiday. Do you see yourself in an SUV winding through the mountains, or how about a 4WD for the snowy conditions? Find vehicles with your favourite features using our handy preference filters - you can also narrow your search down to a certain brand or transmission type.
Each deal includes free benefits such as roadside assistance and unlimited mileage. Scroll over the details to find more information and compare perks, and when you have made your decision, click 'select' or save your quote for a later date. Our booking process is always secure and if you have any questions along the way, feel free to reach out to our customer service team available 24 hours a day.
Truckee Tahoe Airport (TKF)
Truckee Tahoe Airport is a regional facility located north of Lake Tahoe and a gateway to the Sierra Mountains region. Passengers can grab a bite to eat at the Red Truck on the Runway, and the kids can enjoy the mountain air at the playground located just outside the terminal. Pick up your rental car from your designated depot onsite, then hit the road to start your holiday.
If you are collecting a car hire in downtown Truckee, pre-book a shuttle or hail a taxi to town.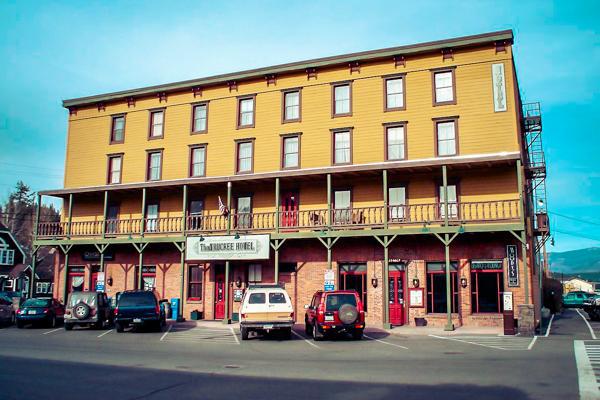 Driving a rental car in Truckee
Getting from the airport to downtown Truckee
Drive to downtown Truckee in less than 10 minutes from Truckee Tahoe Airport. Exit the airport on Truckee Airport Road, then turn right onto Soaring Way. Continue on this road as it changes to Old Brockway Road and crosses the Truckee River via Bridge Street to arrive in the historic downtown.
Truckee driving tips
Enjoy the mountain views while cruising around Truckee and the Lake Tahoe region, but drive cautiously on the windy roads and if you are visiting during winter, consider renting a 4WD and be sure to read our winter driving tips.
California road rules
● Visiting from overseas? Check out our USA driving guide.
● All passengers in the vehicle must wear a seatbelt.
● Right turns at red lights are allowed unless stated otherwise.
● Children 8 years old and under must be in an approved child car seat.
● Always give way to pedestrians at crosswalks.
● Slow down on the windy mountain roads.
● Carpool lanes are reserved for vehicles with two or more passengers.
Parking at Truckee Tahoe Airport and around town
If you need to park overnight at Truckee Tahoe Airport, pre-purchase a permit in the Main Terminal at the customer service desk. Expect to pay USD$10 per night for up to a week or USD$90 for the month.
You will find both street parking and lot spaces in downtown Truckee. Parking on the street is metered from 10am to 6pm everyday of the week at a rate of USD$1 to USD$1.50 per hour, except for Thanksgiving and Christmas Day. Visitors can park for two hours for free at the Beacon Lot or use the bus and train patron parking lot for free up to seven days