Toledo is a thriving city often referred to as the "Glass Capital of the World". Hire a cheap car rental to explore the diversity of this northern Ohio city set on the banks of Lake Erie and find out why it's gaining in popularity.
Spend a day at the Toledo Zoo and Aquarium to observe fascinating animals like giraffes, elephants, hippos, and tropical fish. Outdoor enthusiasts can enjoy activities like biking, fishing, boating, and camping along the 130 mile long stretch of the Maumee River. Cap off the day at one of The Docks' inviting restaurants situated along the shore of the river's eastside. If you're looking for a visual lesson in history, check out the Toledo Museum of Art. The 4.5 acre building holds over 30,000 works of art and is one the country's most stunning museums.
You'll be able to experience more of Ohio with the freedom of your rental car. Head east to Cedar Point Amusement Park in Sandusky before arriving in Cleveland. Continue south to Columbus and Cincinnati before making your way back up to Toledo.
Hiring a cheap rental car in Toledo with Airport Rentals
Get a great deal on car rental at Toledo Express Airport with Airport Rentals. We work with major car rental companies like Hertz, Budget, and Avis to provide renters with a hassle-free car hire experience. Simply provide your travel dates to peruse our live inventory of cars for hire. Try out a van or SUV for traveling with multiple people or cruise the city in style with a luxury SUV. Reserve your rental in just a few clicks and stop in at the extra-items page to consider a handy add-on like a toll payment pass or satellite radio. Many rentals come with unlimited mileage and instant confirmation on our secure website.
Enjoy a hassle free experience and 24/7 access to our knowledgeable and dedicated customer service team. Rated No. 1 by TrustPilot, Airport Rentals is the most trusted choice for car hire.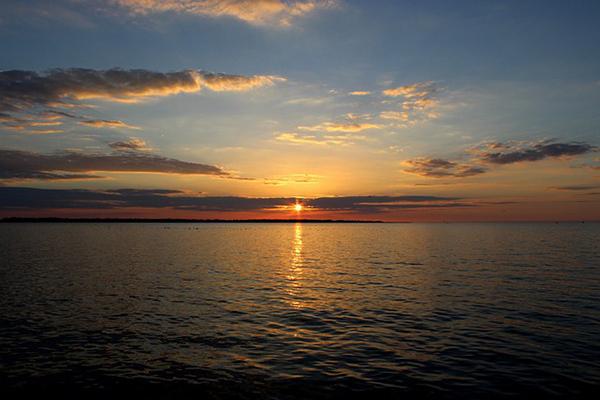 Toledo Express Airport (TOL)
Toledo Express Airport is a small, two-level airport located 10 miles west of Toledo. Its sole airline carriers - Allegiant Air and American Airlines - offer non-stop flights to Chicago, Charlotte and several cities in Florida including Punta Gorda and Orlando. You may access free WiFi throughout the terminal and charge your mobile devices at the battery charging stations. Purchase any last minute travel necessities and souvenirs at the gift shop on the first level, and enjoy a beverage and bite to eat in the food court and lounge on the second level.
An ATM is available in case you wish to withdraw cash for toll road fees and parking meters before heading to the car rental kiosks in arrivals. Once you've collected the keys to your rental, use the covered walkways to access your car in the nearby parking lot.
Driving a car hire in Toledo
Driving from the airport to downtown Toledo
To access downtown Toledo from Toledo Express Airport, exit onto Airport Highway and turn right onto Interstate 475. At the junction, keep right on I-475 through Beatty Park, and exit onto Indiana Avenue to merge onto Washington Street. This route does not have tolls and takes about 30 minutes depending on road conditions and traffic.
Driving tips for Toledo rental car
Like most urban areas, downtown traffic is busiest during the week and clears out on the weekends. Be prepared and read on for some more handy driving tips:
● Driver and passengers must be buckled in at all times.
● Do not use a cellphone while driving.
● Keep an eye out for deer crossing the road in the countryside. They're especially active at dawn and dusk October through January.
● Keep sunglasses in the car to avoid rush hour sun glare during the fall and winter months.
● Check the local weather forecast before driving and do your best to avoid driving in snow storms.
● In the winter months, scrape snow and frost from all windows before driving. Read our winter driving tips for more information.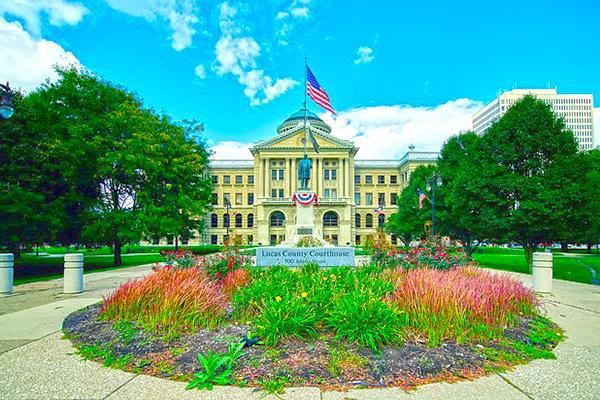 Parking at Toledo Express Airport and in Toledo
Toledo Express Airport has convenient and affordable parking options for both short and long-term stays. The first fifteen minutes of parking in either lot are free, with prices starting at USD $2.00 for the first two hours. The daily maximum for short-term parking is USD $8.00 and USD $10.00 for long-term. Both parking lots are located a short walk across from the airport terminal.
You'll find plenty of paid parking lots and garages to park your hired car in Toledo. Metered parking downtown is enforced Monday through Friday, 8AM to 11AM and 2PM to 5PM. Parking is free outside of these hours and on the weekends. Be sure to carry cash for coin-operated meters.