What began as a collection of sweet sugar plantations in the 1800s became one of the fastest-growing cities in Texas: Sugar Land. The once small town has developed into a thriving city to the west of Houston. Rent a car at Sugar Land Airport and discover the beauty of this southern city.
Built around the twists and turns of a multitude of lakes, many of Sugar Land's streets move through the city along the water's edge, over bridges and through lush parks. As well as the stunning waterways, Sugar Land has some fantastic attractions. The town square is the centre point of the city, with great shopping, devine eateries, fabulous annual events and much more. Experience the history of the land at the museum, or visit some of the plantations from which Sugar Land emerged.
Continue your Texas road trip to nearby cities such as San Antonio, Temple, and Corpus Christi.
Image (modified): Ed Schipul, CC BY-SA 2.5, via Wikimedia Commons
Explore Sugar Land in a rental car with Airport Rentals
Looking for a top-rated car hire at a great price? Look no further than Airport Rentals.
Find and compare a wide range of rental cars at Sugar Land Airport by popping a few essential travel details into the search panel. A list of available vehicles will be presented lowest price first for easy booking. However, should you require something more specific, use the handy filters to narrow down your search by feature preferences such as capacity, transmission and brand.
Make your final selection and enjoy instant confirmation, no additional booking fees and 24/7 customer service.
A quick guide to Sugar Land Regional Airport
Sugar Land Regional Airport is not currently providing commercial flights. However, should you be flying on a chartered flight or landing your private plane, you'll find cafes and retail shops, as well as WiFi and a conference centre, bookable for business trips. Your closest commercial airport alternatives are Houston and Austin.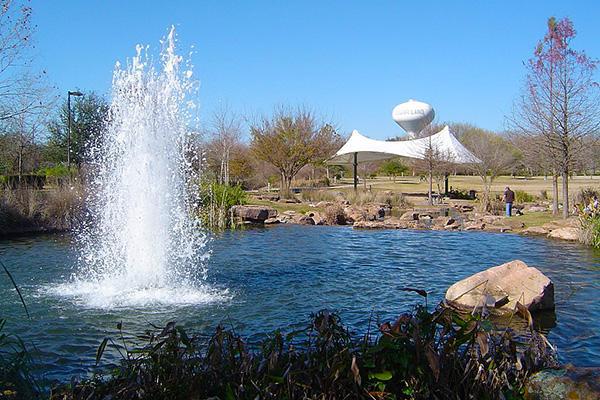 Driving in Sugar Land
Getting to Sugar Land from the airport
Sugar Land Regional Airport is just two miles from the CBD. From the airport, follow the ring road north and take the first left. Turn left again onto Jim Davidson Drive and right onto Terminal Line. Join Highway 6, and exit at US 90 Alternative route. Follow the signs for TX-6, then use the left two lanes to merge onto US 90 Alt. You'll be in the city in approximately seven minutes.
Tips for driving in Texas
Read up on these tips before getting behind the wheel of your car hire in Sugar Land.
● Speed limits in Sugar Land are 25 - 30 miles per hour (mph) in residential areas, and up to 75 mph on the highways. Note that on the SH 130 to the east of Austin, the speed increases to 85 mph.
● You may turn right on a red light unless otherwise stated.
● Texas law requires you to where your seatbelt at all times.
● Keep a safe distance away from other vehicles when on the highways around Sugar Land.
● Visiting Houston? Bear in mind the toll road on the northern side of the city, Hardy Toll Road.
Where to park your Sugar Land car hire
Park worry free at Sugar Land Regional Airport with valet parking for just USD$7.50 per day.
In Sugar City Town Square there are three multistory parking buildings with free parking. Throughout the CBD there is also on-street parking, which is free on the weekend, and after 6pm on weekdays.