Stockton on the San Joaquin Delta is more than just a handy stop on the way out of San Francisco. This inland port city is certainly well-placed amongst many Californian highlights, but it does have a few attractions of its own - museums, golf, the Delta Speedway to name a few. Fly in, pick up a vehicle and get your West Coast getaway off to a relaxed start in Stockton.
A Stockton Airport car rental puts you very close to Yosemite National Park and its neighbouring National Forest areas, making it a great starting point for nature lovers. San Francisco is only a few hours' drive away, as is Sacramento. Point your hired wheels south to see Los Angeles and Las Vegas, or north to wine country, Portland and the beautiful Pacific Northwest. Inland lies Salt Lake City, Denver and the mountains. Stockton could even be the beginning of an epic cross-country road trip!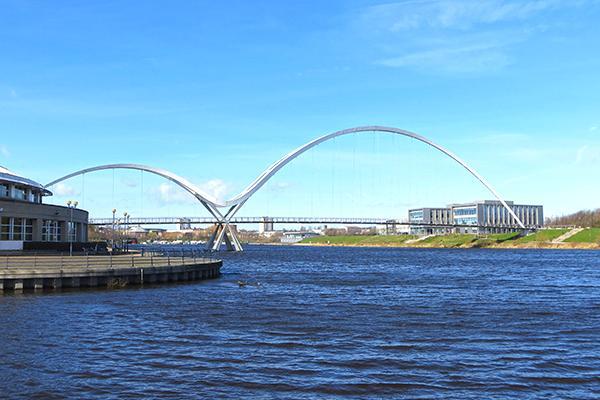 Get the ideal Stockton Airport car hire with Airport Rentals
It's simple to track down the perfect rental car for your Stockton adventures when you use Airport Rentals. Enter your travel details into the simple search panel, and set the site to hunting down a wide range of vehicles on offer from various rental suppliers at Stockton Airport. You will be presented with a list of results, displayed with all the necessary information visible so it's no problem to compare the options.
Filters make it even easier to decide on the perfect rental car. You can narrow down the list to fit your preferences for transmission, vehicle size, capacity, brand and more, then pick the best option from your shortlist. The results are listed with the cheapest option at the top by default, so you can find a rental bargain.
For help and support with the search or booking process, you can always contact the Airport Rentals team. Our friendly and knowledgeable car rental consultants are available by phone 24/7.
Guide to Stockton Airport
The joint civil-military Stockton Metropolitan Airport has regular passenger services operated by low-cost carrier Allegiant Air to a small handful of nearby major airports, from where travelers can connect to international destinations. Passengers will enjoy a restaurant and bar, fast food outlet, charging stations, WiFi and more. There are rental car counters for several companies inside the terminal.
Guide to driving a car hire in Stockton
Getting from the airport to downtown Stockton
While you can use the I-5 to get from Stockton Airport to central Stockton, for visitors it can be easier to just take Airport Way. From the terminal, get on S Airport Way heading north towards the city. After around 5 miles, turn left onto E Miner Ave which will take you into the downtown area.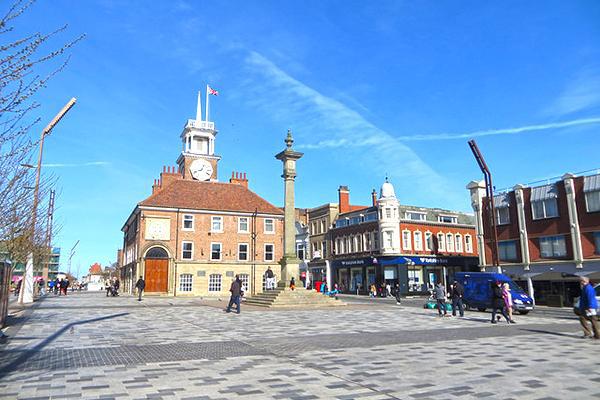 Tips for driving a rental car in Stockton
Those new to Stockton, the state of California or the United States as a hole may benefit from these driving tips. Stay safe on the roads and enjoy your road trip!
● If you're heading in to San Francisco or another big city, expect a lot of traffic. California's urban jungles are filled with cars, so avoid rush hour.
● Prepare for toll roads, and consider asking your rental company about a FasTrak transponder.
● Read our rental car breakdown tips to equip yourself for the possibility of car trouble.
● California has some very arid areas - as does nearby Nevada. Ensure you are well stocked with water for yourself and the car before you attempt crossing a desert.
● The maximum speed limit on most California highways is set low at 65 miles per hour. 70 mph is allowed on some interstates. Always regulate your speed to the posted limits.
Parking at the airport and around Stockton
Overnight parking at Stockton Airport comes at an affordable price of USD$10 per vehicle. Parking your hired car during the day is free; the charge only applies to vehicles parking overnight.
In downtown Stockton, metered parking is enforced from 9am to 6pm, Monday to Friday. Rates vary, but they are affordable - however, take note of the time limits. There are also parking garages and surface lots available