St Augustine in Florida has a place in history as the oldest continuously-occupied European settlement in the continental United States. There is a touch of old world charm in this pretty coastal city, far removed in ambiance - if not in distance - from the bustling glitz of the state's lower east coast. Stroll the historic streets, admire the Spanish-style architecture, and take advantage of the warm weather and Atlantic coastline.
A car rental from here can get you to some great places should you ever wish to leave lovely St Augustine. Miami can be found straight down the coast, with some beachy cities to stop in at along the way. Orlando lies inland, with its plethora of family entertainment and theme parks, and to the north you could cross state borders to visit more stately southern settlements like Savannah or Charleston.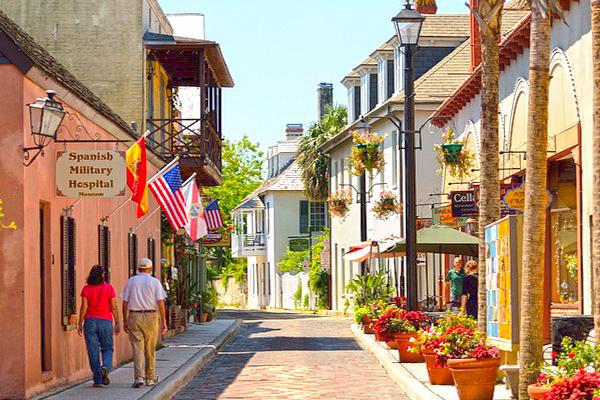 Pick the right St Augustine Airport car rental
Get your holiday planning off to a great start when you track down and book a cheap St Augustine rental car with Airport Rentals. With our simple search engine, there's no spending hours scouring the world wide web for the ideal car hire - just plug in your details and be presented with a tailored list of the options available for your dates. From there, you can filter for particular features and vehicle types to pinpoint the perfect rental.
All of the necessary information is displayed right there in the results page, so you can compare vehicles from a range of different rental brands and consider what works for you and your travel group. If you need help or would like to speak to a real person, you can call the Airport Rentals team. They are available by phone 24/7 and are experts in all aspects of car hire.
Guide to St Augustine Airport
More officially known as Northeast Florida Regional Airport, the airport at St Augustine offers seasonal scheduled flights as well as general aviation. The terminal is basic but does have three car rental counters.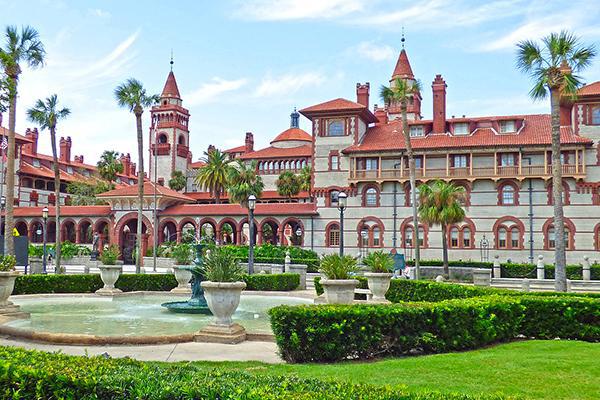 Guide to driving a hired car in St Augustine
Getting from the airport to downtown St Augustine
The drive from St Augustine Airport to city should take 10-15 minutes. Head south through Araquey on the Dixie Highway/US-1, and turn left when you get into St Augustine onto Hope Street. At the end of the street, turn right onto San Marco Ave and then take the second left onto Locust Street which will get you into the central city.
Tips for driving a rental car in St Augustine
Florida is known as a unique part of the US. If you're new to the state, it might pay to take into account these few pointers before hitting the roads.
● You may turn right on a red light if it is clear.
● If you come across an emergency vehicle on the side of the road, you must move to the far lane or slow to 20 miles per hour below the speed limit.
● Florida has quite a few turnpikes. Be prepared to pay tolls, and ask your rental company about a SunPass.
● The highest speed allowed in Florida is 70 miles per hour, on some rural freeways. The speed limit in residential areas is 30 miles per hour. Always rely on posted speed limit signs for accurate information.
● The legal blood alcohol concentration limit for drivers is 0.08%. Florida has harsh penalties for those caught driving drunk.
Parking at the airport and around St Augustine
Parking at the airport can be found directly adjacent to the terminal. It has an hourly rate of USD$2 per hour, with a maximum daily charge of USD$8. There is also a curbside drop off and pick up area.
The historical downtown area of St Augustine can be a tricky place to find parking, as it was designed many centuries ago when cars were not in existence. If you are wanting to visit by rental car, there is a Historic Downtown Parking Facility on W Castillo Drive which has a daily charge of USD$15. Outside of this particular part of the city, you will find on-street metered parking and parking lots at USD$2.50 per hour.