It's hard not to fall in love with picturesque Savannah. This stunning Georgia city is the oldest in the state, its tree-lined streets full of original 1700s buildings and homes. Step into a city reminiscent of the past and discover exciting new sights around every corner by hiring a Savannah GA car rental.
Savannah is famous not only for its Historic District with beautiful mansions sitting along ancient public squares but also for being one of the United States' most haunted cities - take a ghost tour to see for yourself! Or, try a more leisurely activity with a cruise up the Savannah River. For the movie buffs out there, the famous 'life is like a box of chocolates' scene in Forrest Gump was filmed in Chippewa Square.
From Savannah, you can explore more of Georgia with a drive in your rental car to Augusta, Macon and Atlanta, all close by.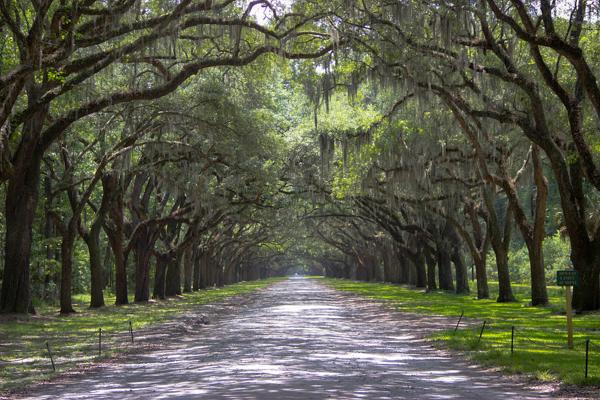 Secure a cheap car hire with Airport Rentals
Securing a Savannah GA car rental is easy when you book through Airport Rentals. Find yourself a great car hire deal and discover why we were rated no.1 for car rental by TrustPilot.
In just a few clicks, you can compare available car rentals across multiple suppliers in one handy place. Start by entering your travel dates, hit 'search', then view all your vehicle results sorted by price. Whether you're after a luxury vehicle, economy car, or anything in between, you'll be able to find it with Airport Rentals. Use the preference filters to shorten your search time and narrow in on exactly what you need. Select your favourite brand, preferred transmission type, and more to create a shortlist of suitable vehicles.
Once you've made your final selection, confirm your car hire reservation on our secure site and enjoy free benefits. Our customer service team is ready to assist 24/7 should you require any assistance.
Welcome to Savannah GA
Enjoy Southern hospitality when you visit this charming Georgian city on the east coast of the USA. Established in 1733, Savannah had just four public squares, but by the mid 19th century there were 24. These historical squares are a big part of the city's identity, taking visitors back to a time of columned buildings and horse-drawn carriages (both of which you can still find today).
Classified as having a humid subtropical climate, Savannah's winters are short and mild, and the summers are long and hot, with frequent (but brief) thunderstorms.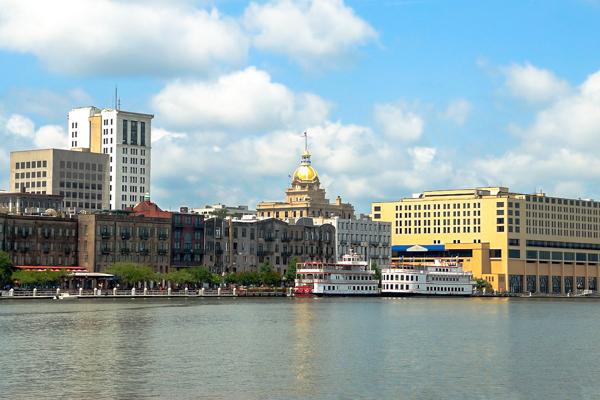 Driving your Savannah GA car rental
The majority of the city is built on a grid-system, which makes getting around Savannah in your rental car incredibly easy.
Driving your car hire to the airport from Savannah
Savannah is serviced by Savannah/Hilton Head Island International Airport, which is situated approximately 14 miles north of the city. To reach the airport, take E Derenne Avenue north and follow until you reach Exit 5. Take the exit, and merge onto Interstate 16 towards Macon. Take Exit 157B onto the I-95, then follow the signs to the airport. The trip will take around 25 minutes.
Savannah car hire driving tips
It's a slower way of life down in the south, and the locals' driving often reflects that. Do like they do and take your time!
● Savannah is a very bike-friendly city. Be aware of cyclists when driving.
● Historical building restoration projects may cause roadblocks on occasion.
● Georgia law requires you to turn the car's headlights on in the rain.
Parking your car hire in Savannah
Downtown Savannah has limited on-street parking, but if you manage to grab a spot, metered spaces usually operate between 7:30 am to 5 pm during the week. Double check any time restrictions before leaving your rental car. Parking garages and lots offering affordable day passes can also be found.