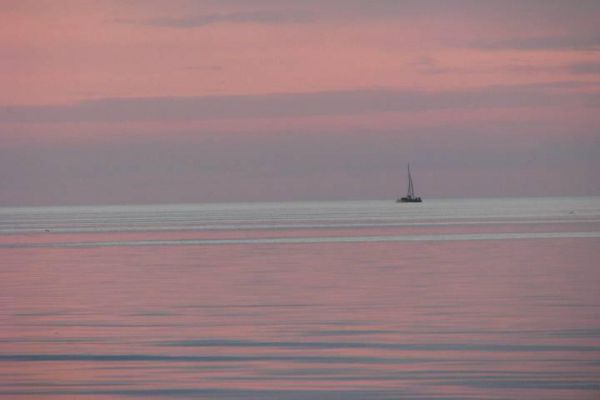 Image: Pixabay
Rochester, not far from its much bigger neighbouring city of Minneapolis, is famously home to the world-renowned Mayo Clinic and hosts many visitors who come to use the facility. Its small size belies a busy and bustling urban area - this is no sleepy Minnesota backwater. Besides the clinic, Rochester has a lot to offer all those who arrive there. Historic sites are plentiful, along with theatres and parks.
A cheap car rental from Rochester can get you not only to Minneapolis but to many great places including the cities of Chicago and Milwaukee on the shores of the Great Lakes and midwest centres such as Des Moines, Omaha and Kansas City.
Hiring a cheap car rental from Rochester Airport
There's no reason to spend time scouring the internet for an affordable, available vehicle rental that fits you and your plans. Airport Rentals will do it for you, thanks to a simple and easy to use search and booking engine which can find available rental cars from a wide range of suppliers both local and international. Just enter the dates and times that match up with your travel plans, look over the list that is produced, compare what's on offer and pick the perfect rental.
For easier comparison,you can narrow down the options with the filters for features like transmission type, capacity and vehicle type. From luxury vehicles to small and compact cars, you can find it all on Airport Rentals, and with no fuss.
For extra support, you can rely on Airport Rentals' friendly team of car rental experts. They will guide you through the search and booking process, and set you up with the right set of wheels to get you moving in Rochester.
Guide to Rochester Airport
Rochester International Airport offers flights to Chicago, Atlanta and Minneapolis on three different carriers, with multiple departures and arrivals each day. More than 200,000 passengers pass through annually, and it is the second-busiest airport in Minnesota. There is a restaurant called 331 Express where passengers can refuel before or after a flight, a free mini-library, an ATM and free WiFi throughout the terminal.
Rental car counters for some of the rental suppliers can be found inside the main terminal.
Guide to driving a car hire in Rochester
Getting from the airport to downtown Rochester
The distance from Rochester Airport to the city itself is around ten miles, and the drive will take about 20 minutes. Head out from the terminal on Leqve Drive, turn right onto County Road 16 SW and then get on US Hwy 63 heading north. Continue on this as it turns to the left and merges with US-52 N. Exit onto 6th Street, turn right onto 14th Ave and follow your nose into the city centre.
Driving tips for Rochester rental car
Whether you're coming in from overseas or just out of state, you might need a few pointers on how to tackle Minnesota roads. Take note of these, and also our tips for rental car breakdowns just in case things go south.
● As with everywhere else in North America - and in fact much of the globe - in Rochester, always drive on the right.
● All passengers and the driver in a car must wear a seatbelt, and children must use an appropriate restraint.
● Winter in Minnesota comes with a lot of ice and snow. If you must drive in winter, be very cautious and read our winter driving tips.
● The blood alcohol concentration limit for drivers in Minnesota is 0.08% over the age of 21, and 0 if under the age of 21. It is always a good idea to abstain from drinking completely before driving.
● Speed limits in Minnesota are: 70 mph on interstates, 65 mph on urban interstates and expressways, 55 mph on other rural roads, and 30 mph in urban areas. This is not an exhaustive list, so keep an eye on the posted signs.
Parking at the airport and around Rochester
The airport has one parking lot, close to the terminal building with easy access. The first 15 minutes are free, 16-30 minutes is USD$1 and each additional half hour is USD$1 to a daily maximum of USD$9.
Rochester has many city-owned parking lots (both surface and ramp lots) in the city centre. These have various charges, but many businesses downtown can validate your ticket for the city parking ramps. On-street parking is metered, but generally free after 5pm and on weekends. Parking overnight (between 2am and 6am) is prohibited on most streets in downtown Rochester. Always check signage before leaving your hired car.