Home to Idaho State University, the working-class town of Pocatello has plenty of spirit. There's the school spirit, of course, and also a spirit of hospitality that sees all comers welcomed warmly. The pioneering spirit is still alive in this "Gateway to the Northwest" which made its mark as an important railway junction during a gold rush. It is noted for its livability, and small but mighty Pocatello is a fantastic place to visit.
A cheap car rental from Pocatello will certainly get you moving, as it is still at an important crossroads - of Interstates 15 and 86. It's a quick trip south to Salt Lake City and a slightly longer one to Las Vegas, and if you head northwest you will soon be in Portland or Seattle. For one of the best destinations in the United States, go northwest a few miles to visit Yellowstone National Park. Visiting in wintertime? You might like to check out Idaho's entry on our list of winter wonderlands.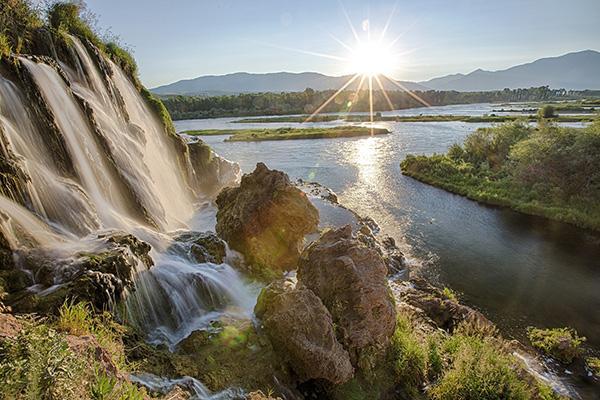 Find the right Pocatello Airport car rental with Airport Rentals
Your Pocatello travel plans are made simple when you use Airport Rentals to find your ideal car hire. Rather than scour the internet for the best vehicle at the best price, just enter your dates into our simple search engine, hit the button and let us do the work. You'll be presented with a list of results from a range of rental suppliers operating at the airport, and from there it's easy to compare rental options and pick the perfect rental car.
Filter your list of available options down to let the right one jump out at you. You can select for features like transmission type, vehicle type and brand, find your car then complete the secure booking process and be ready to hit the highways from Pocatello.
The Airport Rentals team is available over the phone 24/7 for anyone who has questions about - or wants help with - the search and booking process.
Guide to Pocatello Airport
Pocatello Regional Airport is a small one, with scheduled flights to Salt Lake City only. However, it has some handy amenities at no cost: free coffee, free WiFi, a lending library with books you can take on the flight and a filtered water station. There are three rental counters located inside the terminal.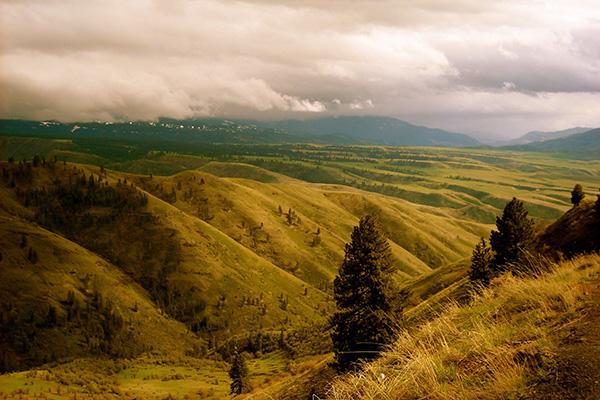 Guide to driving a car hire in Pocatello
Getting from the airport to downtown Pocatello
Finding your way from the airport into Pocatello should be easy. Head out on Terminal Way and merge onto the I-86 heading east towards Chubbuck. Exit right to get on US-30 E, and take a sharp left as it merges with Gould Street. Turn right onto Pocatello Ave and then left onto N 7th Ave which will take you to the central city.
Tips for driving a rental car in Pocatello
Those new to driving in Pocatello or the wider state of Idaho will find these tips helpful when taking to the roads. New to the country entirely? The most important thing to remember is to drive on the right!
● Idaho gets a lot of snow in the colder months. If you are visiting then, check out our winter driving tips.
● Much of the state and the area surrounding Pocatello is rural. Livestock being driven on the roads in herds or in open range areas have right of way over vehicles.
● If you are driving long distances from Pocatello, ensure you take a break every few hours and get enough sleep.
● Freeway speed limits in Idaho are generally as high as 80 miles per hour in rural areas, and 65 mph in urban areas. The limit in residential areas is 30 miles per hour.
● The limit for blood alcohol concentration in drivers is 0.08% for those 21 years of age and over, and 0.02% for those under 21.
Parking at the airport and around Pocatello
All parking at Pocatello Airport is free. There are short and long term lots clearly marked and located directly in front of the terminal, as well as a curbside zone for loading and unloading.
In Pocatello itself you will find more free parking, this being on the street or in public parking lots. In the Old Town area, many street parking spaces have a two hour parking limit, so watch out for signs to this effect.