Rent a car in Phoenix to discover the "Valley of the Sun" in Arizona. This sprawling city is known for its warm weather, abundant annual sunshine, fabulous resorts and vibrant nightlife.
A desert landscape complete with red rocks and cactus plants defines Phoenix, setting the mood the moment you step into this unique state capital. But "dry" barely registers as a descriptive adjective, as the fabulous street art, dive bars and poolside cabanas are quick to grab your attention and steadily keep it as you explore more of the city bit by bit.
Any golf enthusiast knowns Phoenix is a fantastic place to play 18 holes, with the city and surrounds providing over 200 courses to choose from. Casinos, live sports, music festivals, shopping and spas round out the experience, ensuring everyone in your party is well entertained, not to mention happily wined and dined with exquisite cuisine to suit every palate.
From Phoenix, you'd be remiss not to visit a few of the other fabulous nearby cities. Las Vegas, Los Angeles, Tucson, El Paso and San Diego are options for a fantastic road trip in your rental car.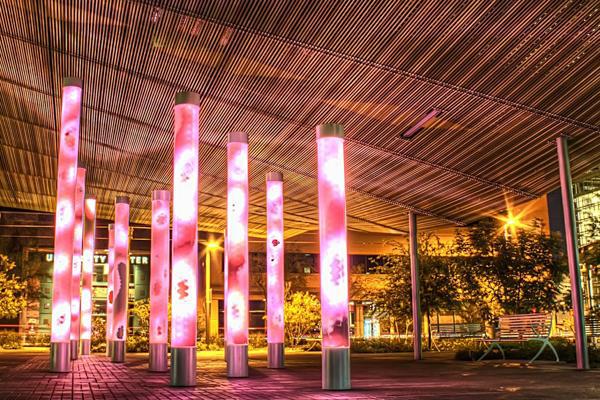 Booking a Phoenix car rental on AirportRentals.com
Finding a suitable Phoenix car rental is easy with Airport Rentals. We consistently work with global suppliers to ensure you always have a wide variety of choices at your fingertips, and our bulk buying power ensures we can pass on excellent savings to you.
Simply type in your travel dates to generate a list of vehicles available in the city. Results will present with the lowest priced vehicles on top so that it's easy to spot the best car hire deal. Or, if you're looking for something more specific, use the filters to target certain features and styles until you hone in on the perfect vehicle.
Booking is as easy as a few clicks of a mouse and filling in a quick form. The whole process is secure, and our handy reservation management system allows you to log back in any time to make any changes or updates. Choose any brand you prefer and book with us to secure free benefits, without paying any added fees for the convenience.
A guide to Phoenix
Phoenix lies in a valley surrounded by low mountains in south-central Arizona, its desert setting conjuring up images of the Wild West. This state capital is the centre of a multi-city metropolitan area, hosting roughly 4.7 million people. With a hot desert climate, Phoenix has long, hot summers and short, mild winters.
Phoenix Sky Harbor International Airport is the main commercial airport to serve the region and is just 3.7 miles from Downtown. A smaller domestic airport, Phoenix-Mesa Gateway Airport, is about 35 miles outside of town and offers limited flights.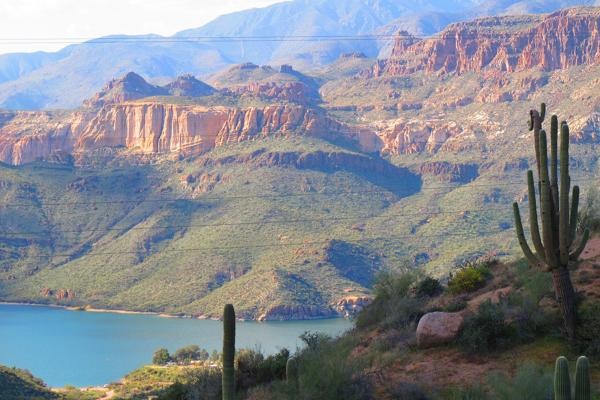 Guide to driving your car hire in Phoenix
Refer to the following information guide to help you navigate Phoenix with your rental car.
Getting to the airport from Phoenix
It will take you just nine minutes to drive from downtown Phoenix to the Sky Harbor International Airport.
● Make your way to I-10 from W Jefferson Street and continue until you reach exit 149. Take this toward E Sky Harbor Blvd and follow the signs to the airport.
It will take you roughly 40 minutes to drive from downtown Phoenix to Phoenix-Mesa Gateway Airport.
● Make your way to I-10 from W Jefferson Street and continue until you reach the exit for US-60 E. Stay on this until exiting onto S Hawes Rd in Mesa and then take exit 34 from AZ-202 S. Follow the signs to the airport.
Phoenix car hire driving tips
The city encourages drivers to enter or exit Downtown Phoenix from the west or south, as these roads handle greater congestion and are not as frequently used as those in the east, primarily Seventh Street. You may avoid traffic and arrive at your destination sooner.
● Phoenix is desert territory. Ensure you always have enough water to drink, as well as for the radiator in case of overheating or a breakdown, particularly in remote areas.
● Speed limits in Phoenix are as follows: 25 miles per hour in residential areas, 15 mph in alleys, and 55-65 mph on interstates.
● Pedestrians always have the right of way.
● Right turns at red lights are allowed unless stated otherwise.
● First time visiting America? For more tips, read our USA driving guide.
Parking your car hire in Phoenix
Phoenix is a car-friendly city, with more than 25,000 spaces available downtown. In addition to public parking garages, there is ample metered street parking for your hired car. Time limits are enforced every day of the week from 8 am to 10 pm, including holidays and weekends. Pay attention to signs indicating parking rules to avoid fines.