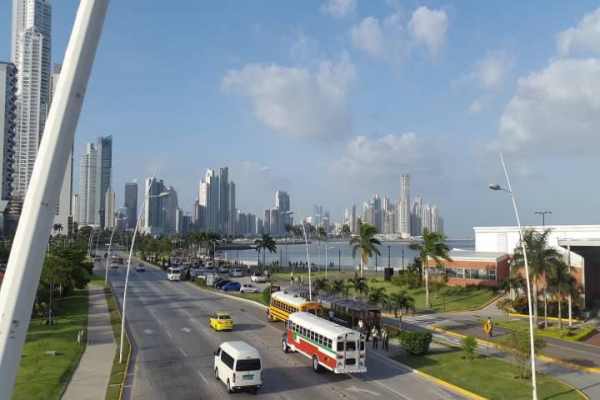 Image: Pixabay
Tucked into the northwest corner of Florida is Panama City, an outdoor lover's dream holiday destination. Spectacular beaches, a bustling marina, opportunities for paddle boarding, kayaking and sailing, and just a short drive away from incredible state parks, Panama City is a little place with a big atmosphere. The best way to see it all is by renting a car at Northwest Florida Beaches International Airport.
Panama City's historic downtown area is popular with the locals, and the seafood served at the high-class restaurants is fresh from the sea daily. Come here to the Florida Panhandle to relax and indulge in the abundant seaside delights. Fly in from major United States cities such as Atlanta, Houston and St Louis and hit the road.
Secure a cheap car hire in Panama City with Airport Rentals
Pre-book your rental car in Panama City with Airport Rentals to get the best deal out there. Compare multiple brands in one place using our powerful search engine.
View all the rental vehicles available to you on your selected travel dates in a just a few easy clicks. The cars are listed lowest price first, and you can further organise results by personal preference using handy filters. Sort your options by transmission, group size and brand, or adjust your search to show only SUVs, economy cars, mini-vans or others. Making a booking is straightforward and hasslefree, with instant confirmation and a customer service team available on call 24/7.
An overview of Northwest Florida Beaches International Airport
Relatively new, the Northwest Florida Beaches International Airport was open to commercial flights in 2010. Just outside Panama City, the airport is fresh looking, organised and easy to navigate. Upon arrival, visitors can enjoy the cafe, bar or restaurant, pop into one of the shops on Levels 1 and 2, and catch up on social media with the airport's free terminal-wide WiFi. There's even a new Pet Relief area, should you be travelling with your furry friends. Ready to get going? Pick up your rental car keys from the car hire desks located next to the baggage claim.
Panama City Airport has taxis and busses available should you be picking up your rental car from the city.
Driving your car hire in Panama City
Getting to and from Panama City Airport
Just as the name suggests, Northwest Florida Beaches International Airport is located northwest of Panama City. The 23-mile trip will take around 40 minutes, and is pretty straightforward. From the airport, follow the signs to W Bay Parkway, then turn left onto State Highway 388. When you reach FL-77 S, turn right and take the highway straight into the city.
Tips for driving your rental car in Panama City, Florida
Driving in Panama City is easy enough, but it always pays to familiarise yourself with local road rules before getting behind the wheel of a rental car.
● If you're visiting from overseas, remember to keep to the right.
● The speed limit is generally 55 mph unless otherwise stated.
● The blood alcohol limit in Florida is 0.08%, but we suggest not drinking at all if you intend to drive.
● Florida requires drivers to have their lights on whenever the window wipers are on.
● Look out for pedestrians around the beach areas.
Where to park your rental car
Northwest Florida Beach International Airport has parking available for short and long-term stays. Your first 10 minutes are free, then you can expect to pay USD$3 per hour. The daily rate is USD$11 for short-term parking, USD$9 for long-term, and USD$13 for covered parking.
Paid parking in the city of Panama Beach is easy enough to find. Garages, lots, and on-street parking is available throughout the CBD. In Panama City Beach, just a 20-minute drive away, Pier Park has shopping centre for free parking.