Enjoy a relaxing beach holiday when you book a trip to Oxnard, California. The seaside city is located 60 miles northwest of Los Angeles in Ventura County. Visitors to Oxnard will find a city filled with fun attractions, colourful festivals and a host of fascinating museums. With the freedom of an Oxnard Airport rental car, you can explore some of the region's best beaches such as the picturesque Silver Strand Beach and the famous Hollywood Beach. Plus, you don't want to miss the opportunity to take a scenic drive along 20 miles of the Pacific coastline.
Away from the beach, you may like to enjoy an exhibit at the Carnegie Art Museum, delve into the city's heritage at the Maritime Museum or check out the collection of vintage Fords at the Murphy Auto Museum.
Equally worth a visit is the Channel Islands National Park, located just off the coastline of Oxnard. Visitors can explore the five islands which make up the park, while hiking, swimming, kayaking and spotting some unique wildlife.
Oxnard's prime location makes it a great place to jump in a hired car and visit some of California's top cities. Within an easy drive from Oxnard, you may like to visit Santa Monica, Santa Barbara, Los Angeles and San Diego. With a one-way rental, you can take a road trip north along the coastline to San Francisco while experiencing one of most world's most scenic drives.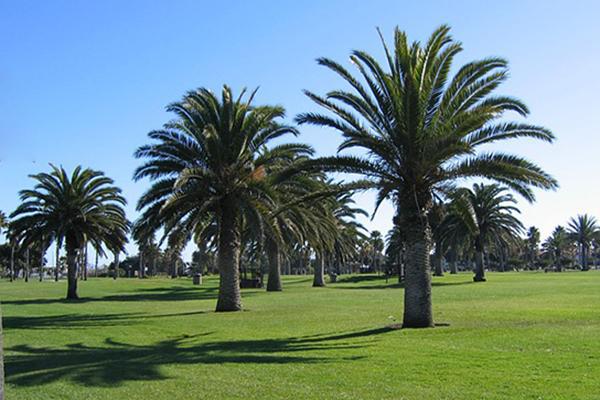 Hiring a cheap rental car in Oxnard with Airport Rentals
Pre-book your Oxnard rental car with AirportRentals.com and have it ready for collection the moment you touch down at Oxnard Airport. With our optimal search tool you can quickly and easily compare deals from multiple companies all on one page. Use the handy preference filters to refine your search by brand, car type, size, and more until you find the ideal rental.
Finalise your reservation in just a few clicks and enjoy peace of mind with instant confirmation and no hidden fees or charges. Our friendly customer service team is available to help 24/7, should you require any assistance, and you can easily manage and make changes to your reservation online.
Oxnard Airport (OXR)
The county-owned and operated Oxnard Airport has a prime city location and is situated less than two miles west of downtown Oxnard. The single runway airport is one of the primary private and corporate jet airports in the region. The small airport has standard facilities for travellers and offers vending machines for snacks and beverages.
When you are ready to collect your keys and start your Oxnard vacation, simply make your way to the arrivals area of the terminal to find the rental car service desks.
For visitors seeking commercial flights, the closest airports to Oxnard are Los Angeles, Burbank, and Santa Barbara.
Driving a rental car in Oxnard
Getting from the Oxnard Airport to downtown Oxnard
Driving from the Oxnard Airport to downtown Oxnard should take less than ten minutes. Leaving from the airport, head west on Patterson Road. When you reach the roundabout, take the 4th exit and then continue straight along Patterson Road. Make a right turn onto 5th Street and follow this road all the way to downtown Oxnard.
Driving tips for Oxnard car rental
Use our driving tips below to get the most out of your Oxnard car hire.
● New to driving in America? Drive on the right-hand side of the road and overtake on the left. Use our guide to driving in America for more information and safety tips for your United States rental experience.
● You can drive with a valid drivers licence from your home state or country.
● Right turns at a red light are permitted unless otherwise signed.
● It is compulsory for all passengers in the vehicle to wear a seatbelt.
● When driving on narrow mountain roads you must sound the horn if visibility is less than 200 feet.
● Some freeways have a carpool lane, also known as the 'diamond lane'. Look for local signage for times and restrictions.
● Some major expressways and freeways attract a toll in California.
Parking at the airport and around Oxnard
Oxnard Airport has an on-site car park conveniently located in front of the terminal. Parking is free for the first four hours.
There are plenty of parking options throughout Oxnard, with over 2800 free on and off-street parking spaces available and located close to all of the top attractions.