At the heart of southern California, on the fringes of thriving Los Angeles, lies the contrastingly quiet city of Ontario. With mountains skirting along the horizon, beautiful beaches and a collection of major attractions just a short drive away, Ontario is a great base from which to explore California. Hire a cheap rental car in Ontario to discover the Golden State in all its glory.
Secure an Ontario rental car deal with Airport Rentals
Renting a cheap car from the Ontario International Airport doesn't have to be a hassle. Airport Rentals will help you find and compare all vehicle options across an extensive range of brands in one spot, quickly and easily.
Pop in a few details to begin your search, and sit back and watch as all vehicles available on your specific dates are presented, lowest cost first. Narrow your options further by selecting filters for car type, transmission, brand, and group size. Whether you need to pack the kids into a people-carrier, or you've always wanted to drive a convertible or a sleek SUV, there's something for every type of traveller.
Book instantly and securely, paying no booking fees and with 24/7 access to customer service.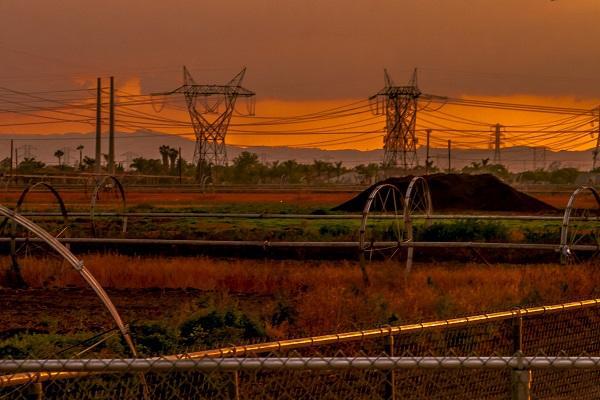 Image: Ian D. Keating
Quick guide to the airport
Fly from major American cities such as Sacramento, Portland, Denver or Salt Lake City into one of two Ontario International Airport terminals. Both terminals have great dining and shopping options, free WiFi and all the facilities you'll need stepping off your flight.
To pick up the keys to your hired car, hop in the free shuttle service to the Consolidated Rental Car facility, where the rental kiosks are located.
Driving your car rental in Ontario, CA
Getting to and from the airport
From the airport, it will take you around 10 minutes to drive the 4 miles into the centre of Ontario on E Holt Blvd. If you're heading to San Bernardino, the trip will take around 25 minutes straight down the San Bernardino highway. To Riverside, head southeast on the CA-60 for 20 minutes. If you have booked your rental car from Ontario city, jump on the public bus or hail a cab from the airport and you'll be there in no time.
Handy tips for driving in Ontario
Take note of these driving tips, and see our USA driving guide for more information.
● Keep to the right hand side of the road.
● When you come to a traffic light, you may turn right on a red unless otherwise stated.
● When driving on the Interstate, keep a safe distance between you and the car in front.
● Watch your speed on the highways.
● Get a feel for the settings on your hired car before you set off. Remember to adjust the mirrors to your specifications.
Distances in US can be a little deceiving. To help you out, we've created a guide on USA driving distances. Check it out if you're planning a cross-country road trip.
Parking info - at airport, in city
At Ontario International Airport there are several car parking options available to visitors. Short-term parking begins at $3 per hour, with a maximum of $18 per day. In the Economy Parking zone, rates max at $13 per day, and in the Value Parking zone it's just $9 per day. All car parking zones are located outside the terminals, just short distances away.
Ontario city has several car parking lots available, beginning at just a few dollars. On-street parking is available, often free of charge - just make note of time restrictions before you leave your hired car.