Book a trip to the summer resort town of Newport, a picturesque New England destination popular for its beaches, mansions and mouth-watering fresh seafood. Situated on Aquidneck Island, hiring a rental car is the best way to access the best beaches and ocean views, plus you can visit other nearby islands and cross the bridge over to the mainland.
Newport is a famous holiday city located at the south end of Rhode Island. Around 25,000 people reside here, but during the summer months and holiday weekends, the population balloons with visitors from across the globe coming to enjoy a relaxing getaway amongst the sea and sand. Enjoy a stroll on the stunning cliffs, and admire the immense Newport mansions. The Ten Mile Drive which winds through public parks and tranquil beaches is a favourite amongst tourists. Enjoy the historic downtown district full of colonial homes and fresh seafood eateries.
The mainland of Rhode Island is just a short drive away. Take your rental car over to Jamestown or north to Providence and Boston. Even New York City is accessible and a great spot to drop off a rental. This region of the USA is ideal for road trip adventures.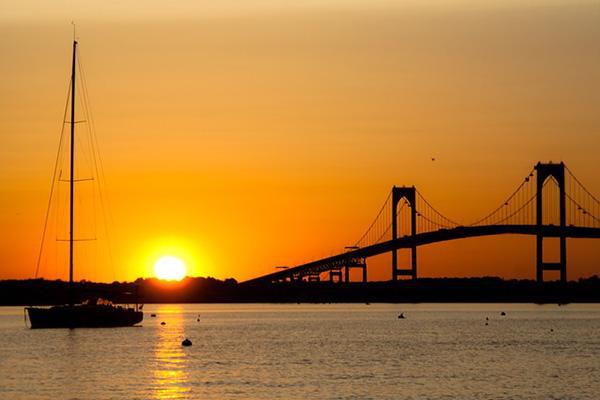 Hiring a rental car in Newport
If you are planning a trip to Newport this summer, be sure to pre-book your rental car well in advance. Reserve the perfect vehicle using Airport Rentals to ensure you get the best deal.
Type your travel dates into the search panel to generate a list of available vehicles at Newport State Airport. Our lightning fast search engine will provide a list of inventory from trusted rental car brands with multiple car types to suit your needs. Enjoy exclusive benefits with each rental, plus never worry about hidden fees during the booking process. Confirm the vehicle instantly on the secure site and remember our 24/7 customer service team is just a phone call away.
Insider tip: Car rentals sell out quickly during peak season, book early.
Newport State Airport (NPT)
Newport State Airport is a small, regional facility connecting visitors to Rhode Island's top spots. It's located just a few kilometres outside the charming downtown area. Upon arrival, passengers have access to standard amenities, plus free WiFi throughout the terminal. Car hire kiosks are located in the arrivals' area.
Alternatively, if you plan to pick up a rental car from a Newport depot, pre-arrange a shuttle service or taxi to town.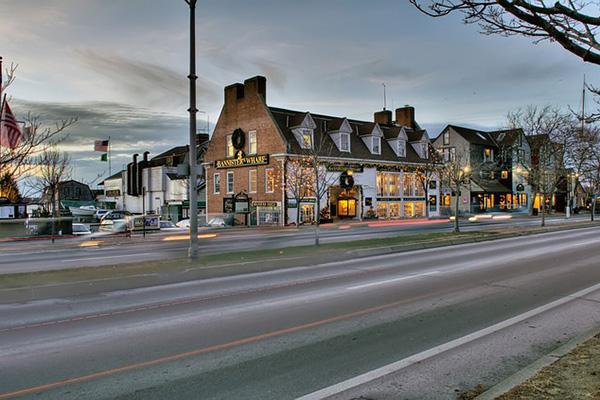 Driving in Newport
Situated on Aquidneck Island, Newport is a small town with a navigable layout. Expect more traffic during summertime and on holiday weekends.
Driving directions from Newport State Airport to downtown Newport
The drive into town from the airport takes roughly 15 minutes. Head south on Airport Access Road and take a slight left on Forest Avenue then turn right onto Main Road. Next, turn left onto Valley Road, right on Green End Avenue. Make a left to stay on Green End, then another left on Bliss Mine Road. Lastly, turn right on Kay Street to arrive in the historic downtown district.
Rhode Island driving tips
● The driver and passengers must wear a seat belt.
● Share the road with cyclists and always look out for pedestrians.
● No texting or browsing on your phone while driving.
● Right turns on red are allowed unless stated otherwise, treat it as a stop sign and only turn if there is no oncoming traffic.
● At a four-way stop, allow the driver first to the intersection to proceed first.
● Be extra cautious if visiting during winter and avoid driving in icy conditions when possible.
● For more tips, read our USA driving guide.
Parking at Newport State Airport and in downtown Newport
Parking is limited at Newport State Airport and is suited mainly only for short-term use. There is no charge for parking onsite.
The city of Newport offers a combination of metered on-street spaces, public lots and pay- and-display zones. During the off-peak season, many lots and metered spots are free for the public with time restrictions. Expect to pay around USD$1.25-4 per hour from the first of May to the end of October. During holiday weekends, some beaches charge as high as USD$10-20 per space.