Discover the charming city of Modesto when you pick up a rental car at the Modesto City Airport. Its mild climate, friendly locals and prime location in the Central Valley of California make Modesto a must-visit destination.
Start with a trip to the tree-lined, pedestrian-friendly downtown area to indulge in some upscale dining, wander around the antique stores or lose yourself in an exhibit at one of the many art galleries. After dark, the area springs to life and is the heart of the city's nightlife scene.
History buffs will not be disappointed with a host of historical landmarks and museums to visit. Don't miss the opportunity to see the Modesto Arch, McHenry Mansion, El Viejo Post Office and the State Theatre.
Modesto is conveniently located on Highway 99 and is a great base for exploring other popular Californian cities. Take a day trip to Sacramento, San Jose, San Francisco, and Fresno. Or discover the delights of Yosemite National Park, a two-hour drive from the city centre.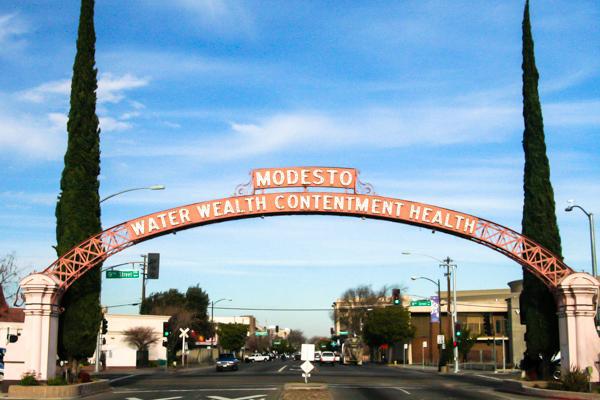 Hiring a cheap rental car in Modesto with Airport Rentals
Reserve your Modesto rental car quickly and easily with AirportRentals.com. Simply pop your travel details into our powerful search engine to generate a comprehensive list of available cars, with the lowest priced cars presented first. Compare the best deals from multiple trusted international companies, all on one page.
The easy-to-use preference filters allow you to narrow your search further to find the perfect car hire for your holiday. You can compare compact, medium, and full-size vehicles, and select your preferred transmission type or favourite brands.
Once you've found the ideal vehicle, finalise your reservation in just a few clicks and enjoy peace of mind with instant confirmation. Plus, there's no need to worry about hidden fees or charges when you book with Airport Rentals. Easily manage your booking online or feel free to contact our helpful customer service team who are available 24 hours a day, 7 days a week.
Modesto City-County Airport (MOD)
The Modesto City-County Airport is conveniently located two miles southeast of Modesto city centre. The airport caters solely to private and corporate jets and has no scheduled passenger services available. Facilities offered to travellers include free WiFi and a pilot's lounge.
When you are ready to collect your keys and hit the road, make your way to the arrivals area of the terminal to locate the car rental service desks.
For visitors seeking commercial flights, the nearest airports to Modesto are Merced and Stockton.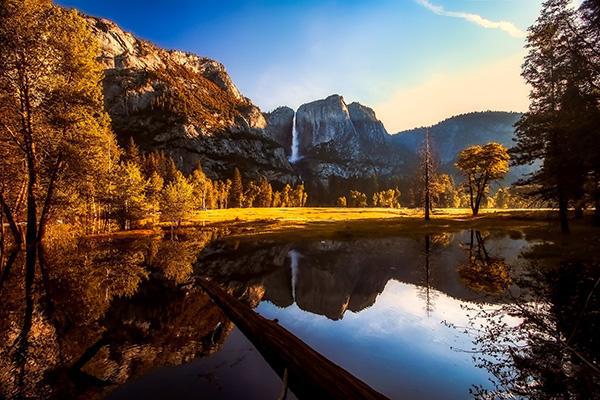 Driving a car hire in Modesto
Getting from the Modesto City-County Airport to downtown Modesto
Driving from the Modesto Airport to downtown Modesto should take no more than 10 minutes. From the airport, head north on Airport Way and then continue onto Tenaya Drive. Turn left onto Yosemite Drive and continue straight onto D Street. Finally take a left onto 11th Avenue, which will bring you to downtown Modesto.
Driving tips for Modesto rental car
Driving in the small city of Modesto is straightforward and easy. Planning on travelling further? Don't forget to pack a map, app or navigation system to take the stress out of navigating your road trip.
● Visiting from overseas? Drive on the right-hand side of the road and use our guide to driving in America for more safety tips and advice on responsible driving.
● In California you can legally drive with a valid drivers licence from your home state or country.
● All occupants of the car must wear a seatbelt.
● You can overtake on the right on roads with two or more lanes.
● Use low-beam headlights when driving with your windscreen wipers on.
● There are toll roads throughout California.
Parking at the Modesto City-County Airport and around Modesto
The airport has two parking areas for both long and short-term parking. One parking lot is located at the east end of the of the terminal and is free of charge. The second is gated and located at the west end of the terminal. Parking is affordable and is charged at USD$5 per day.
Parking your rental car is a breeze in Modesto with plenty of parking garages dotted around the city. The cost of parking is USD$1.25 per hour and can be paid for with cash or credit card at the pay machines.