Sailing, kitesurfing, and lakeside adventures are all in your future when you holiday in Milwaukee, Wisconsin. Famous for its stunning views of Lake Michigan and a thriving brewery, you will be wining and dining by the waterside, attending a vast array of colourful events, and enjoying the sights of this great city.
Milwaukee is full of interesting things to discover, and the nearby towns and attractions are well worth a visit, too. Renting a car in Milwaukee is the best way to experience it all.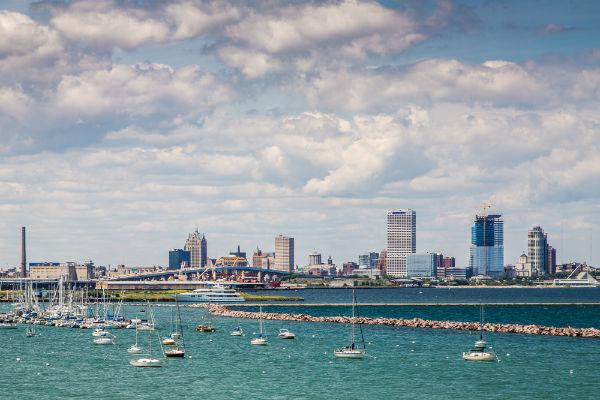 Grab a cheap rental car deal with Airport Rentals
Don't leave hiring a vehicle in Milwaukee to the last minute. Get it sorted now - pre-book a rental car with Airport Rentals in a matter of minutes.
Enter a few travel details, hit 'search', and instantly compare rental cars across a broad range of suppliers available on your specified dates. Too many great choices? Narrow down your search by car type, transmission, group size or car brand by using the handy filters on the side.
With secure online booking and a customer service team available 24/7, Airport Rentals is your one-stop shop for hiring a car in Milwaukee.
A quick guide to the airport
Milwaukee's General Mitchell International Airport is a three-concourse terminal with all the facilities you could possibly want in an airport. Fly direct from Denver, Las Vegas, or Orlando, and relax for a while before heading on your way. Grab a bite to eat at one of the cafes, or make use of the free WiFi before picking up your keys to your car hire. The rental company kiosks are located just outside the terminal building.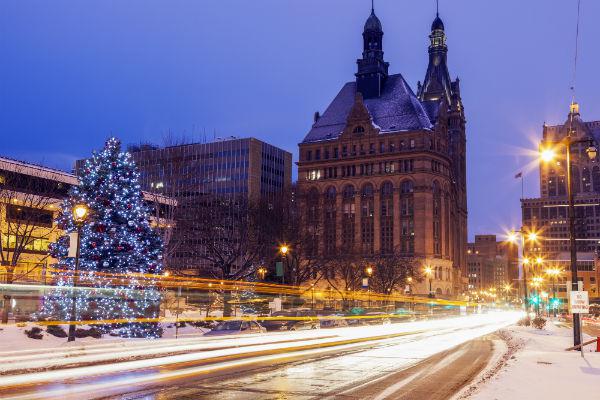 Getting around in Milwaukee
Milwaukee is centrally located in the Midwest of the United States, just north of Chicago and can get quite busy. Make sure you leave plenty of distance between you and the car in front when you're driving. Travel time can almost double during rush hour, so plan accordingly.
From General Mitchell International Airport to the city
General Mitchell International Airport is located just six miles to the south of Milwaukee, with the drive to town averaging around 18 minutes. Take S. Howell Ave from the airport and follow the signs straight to the CBD. If you're picking your car hire up from the city, take the bus or the Airport shuttle service.
Tips for driving in Milwaukee
Even if you've driven in the United States before, it's good to refresh your memory on the road rules before heading off in your rental car. Check out our USA driving guide for more information.
● In the United States, motorists drive on the right-hand side.
● At a four-way stop, whoever arrives first has the right of way. If two cars arrive at the same time, give way to your right.
● You may turn right on a red light, unless signposted otherwise.
● The blood alcohol limit in America 0.08 percent, however we suggest not drinking at all if you intend to drive.
● If driving long stretches of road, be sure to stay alert, or swap drivers if need be. Visit our guide to USA driving distances to get a feel for how long your road trips might take.
Where to park
Parking at the airport is available for both short- and long-term stays. The parking garage just outside the terminal is split into hourly and daily parking zones, and begins at $2 per hour. Mitchell Airport's SuperSaver Lot provides cheap longer stay options at $7 per day, and a free shuttle service runs between the car park and the terminal 24/7.
In Milwaukee, street parking is available throughout the city and ranges from $0.50 per hour to $1.50 per hour. The MKE Park meters are set up for payment by cash, credit card and mobile phone. If there are no time restrictions, you may park there all day. Parking on the street is not allowed between 2am - 6am, unless you have an Overnight Parking Permit.