Book a trip to Georgia and explore the historic city of Marietta and Cobb County with a Marietta GA car rental. Located just fifteen minutes northwest of downtown Atlanta, Marietta entices visitors with its relaxing, small-town vibe, welcoming locals, great shopping opportunities and so much more. On your trip, you can learn about the city's heritage and connection to the civil war, visit fantastic museums, attend a vibrant festival or relax in beautiful parks.
With the freedom of a car hire, you can also explore more of wonderful Georgia. Worth a visit are nearby cities like Atlanta, Columbus, Athens, Macon, and Albany.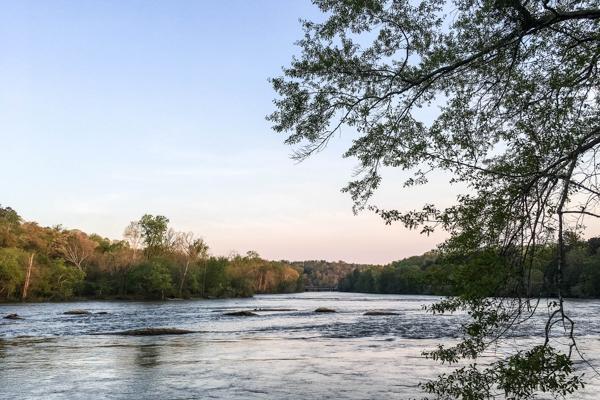 Image: Shawn Taylor (Own work), CC-BY-2.0, via Flickr
Renting a car in Marietta
Tracking down the ideal rental car for your trip to Marietta doesn't need to be a hassle when you use Airport Rentals. Simply pop in your travel details into our optimal search engine to view a comprehensive list of cars, ordered by lowest price on one page. Make use of the preference filters to refine the results by size, capacity, transmission type and more.
Secure your reservation quickly and easily by confirming your selection and adding a few booking details. Manage your booking online with our handy reservation system and enjoy access to our customer service department 24/7.
Guide to Marietta
With a Marietta car rental, you can easily visit all six of the city's historic districts and explore the great attractions on offer. Start in the beautiful Glover Park and Historic Town Square, before taking the self-guided tour around the city.
The city is conveniently located near major roads and close to airports, making getting to and from Marietta quite easy. The closest airport is the Hartsfield-Jackson Atlanta International Airport (ATL), 30 miles from the downtown area.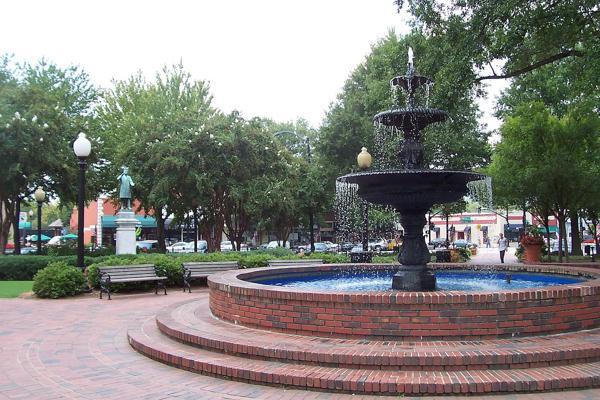 Guide to driving a rental car in Marietta
Getting from downtown Marietta to the airport in your car hire
The drive from downtown Marietta to the Hartsfield-Jackson Atlanta International Airport should take approximately 40 minutes, depending on traffic. The most direct route is via the I-75. Simply follow the signs to Atlanta and then take exit 239 and drive along Maynard H. Jackson Jr Boulevard to the terminal.
Tips for driving a car hire in Marietta
Keep in mind when driving in America, the road rules can vary from state to state. Remember to drive on the right side of the road and speed limits are posted in miles per hour. Use the tips below when driving your rental car in Georgia.
● You must not drive in the passing lane (far left-hand lane) unless overtaking.
● You must stop for a school bus with flashing lights.
● Throwing rubbish from your car is illegal.
● You can turn right at a red light after coming to a complete stop.
Parking around Marietta and at the airport
Visitors will find plenty of parking available for your car hire in Marietta with a variety of lots, decks and on-street parking dotted around the city. Parking is affordable with many places offering 2-hour free parking (check local signage) and a flat daily rate of USD$5.
There are multiple parking lots at the Hartsfield-Jackson Atlanta International Airport. Parking prices start at USD$3 per hour.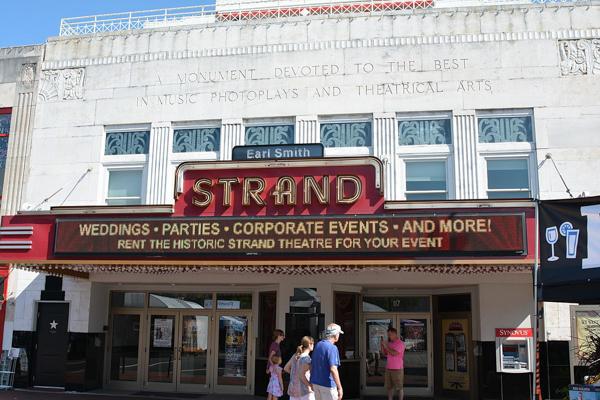 Image: Bubba73 (Own work), CC-BY-SA-3.0, via Wikimedia Commons