Manhattan, the high-rise heart of the wider city of New York, needs very little introduction. It has a famous skyline, trendy neighbourhoods like Soho and Tribeca, a vast park at its centre, world-renowned dining options, delectable street food and so much more. A visit here can be whatever you want it to be - a laid-back boat cruise past the Statue of Liberty, an evening of cocktails on a rooftop overlooking Times Square, a picnic by the lake in Central Park, or perhaps a day spent shopping and sightseeing fuelled by pizza and frozen yoghurt.
With a rental car to take you out of Manhattan, you can extend your adventure to wider New York and the United States beyond. For more urban excitement, head north or south to Boston or Washington respectively. You could explore New England with its charming towns and stately cities like Portland, or drive down the east coast to reach the beaches of Norfolk, Charleston and Miami. You could even begin an epic cross-country journey with the energy of Manhattan to get you started.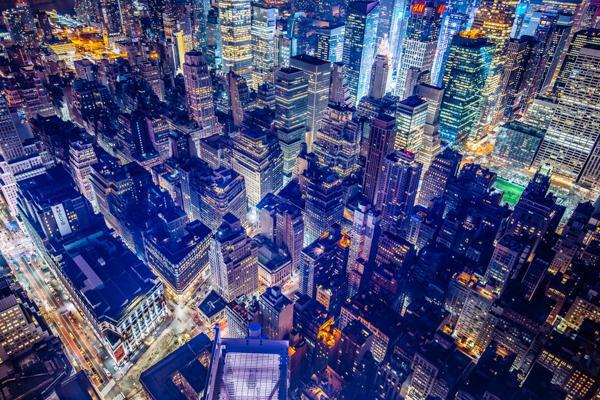 Get the best Manhattan car hire
For options and affordability in your search for car rentals, look no further than Airport Rentals. Our simple search engine brings together a range of vehicles from different suppliers all in one place, so you won't need to spend hours scouring the web to compare the possibilities. The volume of bookings we make means that we can offer very low rates to our customers, as well as frequent special deals. Luxury cars to small and compact ones, long or short-term rentals - it's all at your fingertips.
Handy filters make it easy to pinpoint the perfect car rental for your planned trip, narrowing down the options according to your preferences so you can view and compare vehicles from a personalised shortlist. Once you've picked and booked your wheels, you are ready to roll. Airport Rentals has a friendly and experienced team of rental consultants available over the phone 24/7 to answer any questions.
A quick guide to Manhattan
Manhattan is the most densely populated borough of New York City and located on an island bordered by the Hudson, East and Harlem Rivers. Manhattan is divided into many different neighbourhoods, and has a grid system of (mostly) numbered streets and named avenues. It is one of the world's busiest and most-visited urban areas, with an economy based on the financial and corporate sectors.
The climate in Manhattan is humid subtropical, with hot summers and cold winters moderated by the proximity of the Atlantic Ocean.
New York JFK Airport (JFK) and New York LaGuardia Airport (LGA) serve Manhattan and the other boroughs of New York. These are both large and busy international airports, although LaGuardia offers flights primarily around the US with just a few to Canadian destinations.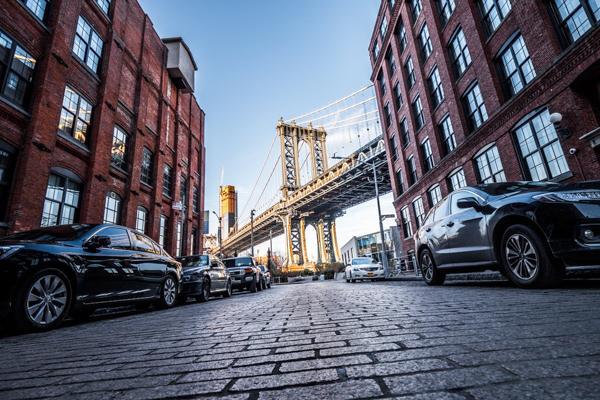 Guide to driving in Manhattan
Getting from Manhattan to the airport
● For LaGuardia, cross from Manhattan into Brooklyn and take the I-278 north to get on the Grand Central Parkway, and follow signs to the airport.
● For JFK, cross into Brooklyn and take the I-495 to get on the I-678 heading south which will take you directly to the airport.
Manhattan car hire driving tips
● In the United States, always drive on the right-hand side of the road.
● Manhattan's roads experience heavy traffic at all hours. Public transport is a good option for getting around within the city - save the car hire for longer trips.
● Many interstates and highways converge in New York. A GPS added to your rental will make navigating much easier.
● Always keep a sharp eye out for pedestrians.
● You are likely to come across toll roads in the city and beyond. Take a look at our guide to tolls in North America.
Parking in Manhattan
Parking spots in Manhattan are at a premium. On-street parking is the most affordable option (USD$1-$4 an hour) but very scarce. Parking in a commercial garage is pricier and can cost upwards of USD$10 per hour. If you are staying a night in the city with your car, it is recommended that you find accommodation with a parking space included.