Cruise on down to Lubbock, Texas for a real cowboy experience. Home of Buddy Holly and Texas Tech University, this city is best explored via rental car. Book yours today to discover the South Plains of Texas and plan a holiday on your schedule.
Lubbock offers intrepid travellers every type of entertainment. Enjoy art museums, cowboy style rodeos, exciting University-level sports, local live music, dance clubs and square dancing. To experience the depths of Texas football mania, swing by Texas Tech's stadium in autumn to find the entire city in one place. Head to the lakes for sunshine and warm weather all year round.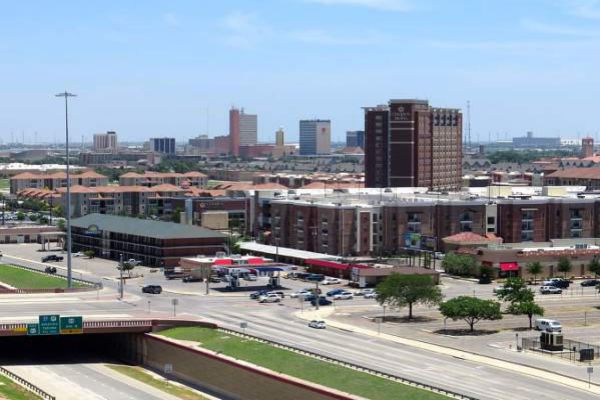 Image: Redraiderengineer
Planning a road trip? Visit other big Texan cities like Dallas and the quirky city of Austin, famous for its nonstop live music and food truck mania. Head west to Albuquerque, New Mexico or northwest to Denver to see the staggering Rocky Mountains. Want to experience a legendary North American spring break? Drive south to the Gulf of Mexico to South Padre island. Pick up and drop off your rental car just about anywhere in this adventure-filled country.
Hiring a cheap rental car in Lubbock
At Airport Rentals, we help you find the ideal rental car for your Lubbock trip at the right price. Search and compare top-rated rental car brands in seconds.
Choose your pick-up and drop-off location, followed by preferred travel dates and click 'search' to view cars available at Lubbock Airport for your upcoming trip. Narrow your search using handy preference filters like transmission type, group size and more. Choose from brands like Alamo, Avis, Budget and Hertz and vehicle styles like economy, 4WD and SUV.
Once you've made your final selection, complete your booking quickly and securely without the hassle of booking fees. Need a hand? Our customer service team is available to answer questions at any point during the process, 24 hours a day, seven days a week.
Lubbock Preston Smith International Airport (LBB)
Named after a former Texas governor, Lubbock Preston Smith International Airport is situated 8 kilometres north of the city, boasting minimal wait times (only ten minutes from ticket counter to gate) and efficient services. The building is a curved designed with nine gates, and one dining area in the middle of the terminal. Options are limited to fast food, a bagel bakery and a deli counter. Enjoy complimentary WiFi and a computer work center if you have business to take care of.
When you're ready to start your Texan adventure, head to your rental car counter on the south end of the terminal near the information desk. Picking up your car hire in downtown Lubbock? Hop on the bus located outside the terminal or hail a taxi for a 10-minute ride.
Driving from the airport to the city centre
After picking up your rental car, head south to the city. Exit the airport taking a right on Regis Street to merge onto I-27 S/US-87 S and continue on this highway until your reach exit 3, which you will take toward US-62. Turn right on 19th Street to drive into the town centre.
Driving your rental car in Texas
In Texas everything is bigger, including the cars. Pick-up trucks and oversized SUVs rule the multi-lane highways. Here are a few driving tips worth noting:
● Although Texas law doesn't prohibit the use of mobile phones, it's best to stick to hands-free devices.
● Always buckle up.
● Speed limit is up to 70 mph on the highways and 30 mph in urban areas.
New to the USA?
● Drive on the right-hand side and overtake on the left.
● Right turns on red are allowed unless stated otherwise, treat it as a stop sign and only turn if there is no oncoming traffic.
● For more tips, read our USA driving guide.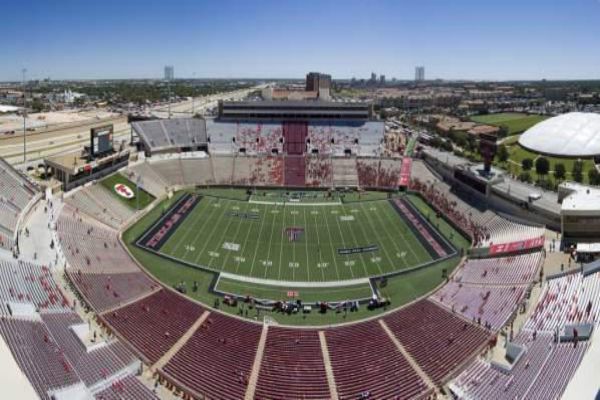 Image: John McStravick
Parking at the airport and in the city
At Lubbock Airport, find three parking areas located in the Parking Facility in front of the Terminal. Choose from short-term, long-term and covered lots and enjoy the first 30 minutes free of charge. A cell phone waiting area is available if you need to wait for arriving passengers.
Parking is easy to find in downtown Lubbock. Select from on-street parking and garages, and enjoy free parking with a visit to most attractions. Abide by rules on posted signs to avoid fines.