Enjoy the southern region of the Greater Los Angeles Area with a Long Beach CA car rental.
This Southern California city offers the perfect mix of beach and city life with numerous seaside activities and a variety of dining and shopping options. Relax on over 18 kilometres of sparkling sand and partake in a plethora of water sports such as paddle boarding, sailing, surfing and more. See the city from afar with a harbour cruise, learning about the marine life and history of Long Beach. Whale-watching and a gondola ride through the Naples canals are tourist favourites.
Make the most of your Long Beach car hire and soak up all the sun, fun and entertainment this sunny city has to offer and then hit the highways for further exploration. Continue your California adventure by completing the Top 10 things to do in Los Angeles, cruising down to laid-back San Diego or winding up Highway 1's jaw-dropping coastline via Big Sur to San Francisco.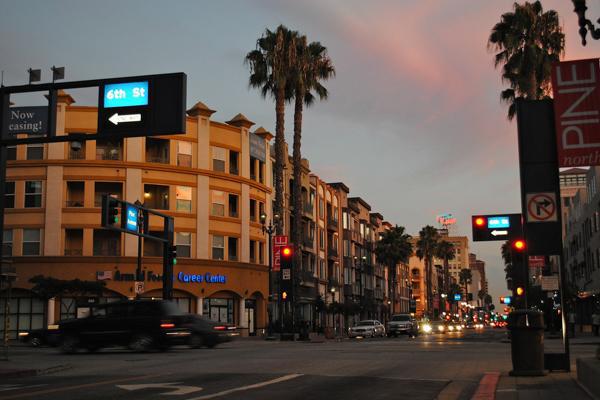 Hiring a rental car in Long Beach
The only way to explore the Pacific coastline of the United States is with a car hire from Airport Rentals. Secure an incredible deal in just a few clicks using our easy-to-use comparison platform. Just input your travel details along with Long Beach CA for your pick-up location and relax as the available car options roll in. Choose any type of vehicle, from a wide selection of optimal rental car brands such as Avis and Budget - and don't forget to use our helpful preference filters to shorten your search time.
When selecting your perfect road trip car hire, check out the exclusive benefits provided with each rental. Choose one with unlimited mileage if you plan on a long haul journey, or one with theft protection to give you extra peace of mind. Updates and changes can be made to your booking using our handy online reservation system, and you always have access to our amiable customer service team, available any hour of the day.
City guide for Long Beach
Long Beach is the second most populated city in the Greater Los Angeles region with over 450,000 residents. It is home to one of the world's largest shipping ports, Port of Long Beach and has earned its nickname as the "Aquatic Capital of America" thanks to its competitive marine sports and year-round warm weather.
Long Beach Airport is the local domestic terminal, and Los Angeles International Airport serves both domestic and international flights. Both airports are nearby and provide rental car services.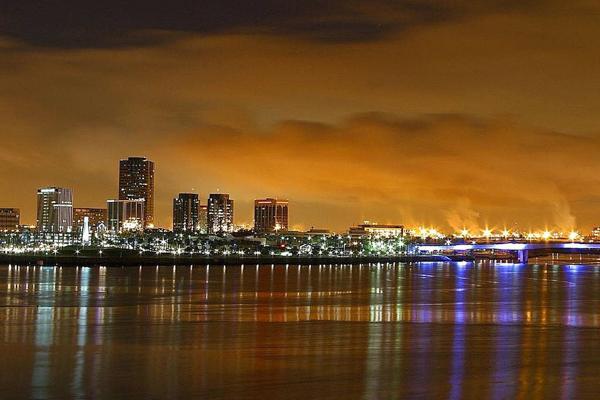 Driving guide for a rental car in Long Beach
Driving from Long Beach to Long Beach Airport (15 minutes)
● From the city, head west towards Los Angeles River and merge onto I-710 N, then take exit 4 to I-405 S towards San Diego. Last, take exit 27 onto CA-19 N toward Long Beach Airport and follow signs to the terminal.
Driving from Long Beach to Los Angeles Airport (~30 minutes)
● If you are catching a flight out of LAX Airport, head west towards Los Angeles River and merge onto I-710 N, then take exit 4 to I-405 N and continue on this until exit 45A to merge onto I-105 W. Finally, take exit 1C following signs for LAX Airport.
Driving tips for your Long Beach car hire
Traffic in the city rarely backs up, however, its best to avoid driving in rush hour and always give yourself extra time for travel on the highways during these peak hours.
California road rules
● The speed limit on the highways is between 55 and 70 miles per hour.
● Always give way to pedestrians.
● Take extra caution and slow down when driving on the windy coastal roads.
● Use a GPS or smartphone app to help you navigate the LA traffic.
● Take advantage of the carpool lanes if you have multiple passengers in the vehicle.
● For more tips, read our USA driving guide.
Where to park your rental car in Long Beach
You should be able to find parking spots near all the top Long Beach attractions. There are numerous parking options along the waterfront and within the city limits. Expect to pay between USD$2 to USD$5 per hour. On-street spaces are often cheaper than parking garages, but many garages offer discounted daily rates. Make sure to abide by time restrictions and permit-only areas to avoid fines.