You won't find a city as steeped in American history as Boston, for most intents and purposes the oldest major city in the USA. With one foot in the stories of the past and another firmly planted in the future, this dynamic metropolis is a fantastic place to explore and discover before heading out on a rental car adventure. From arts to sports to food and beyond, Boston has everything to offer the visitor. Home to a major airport, it's the perfect place to begin your travels in the United States.
Not only is the city itself full of incredible things to do and see, it is close by other fabulous destinations. From Boston it's a short drive to New England centres like Portland, Bangor, Providence and New Haven. The bright lights of New York City are just half a day's drive away, as is the border with Canada. With a cheap car rental from Logan International Airport, you could even head west on an unforgettable cross-country road trip.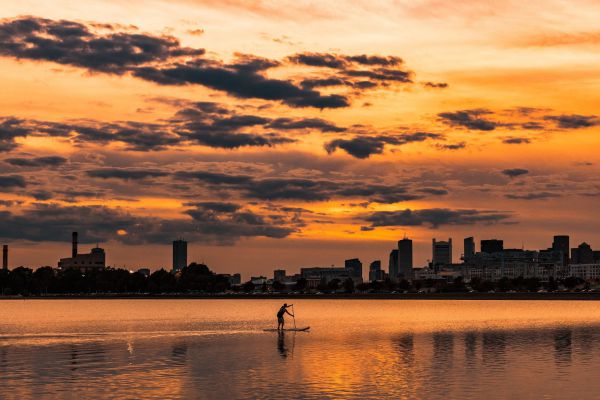 Get the best car hire from Logan Airport
In a major international airport, there are always many car rental suppliers with different vehicles, rates and locations. Trying to track down one that fits your requirements at the right price can be a mammoth task - but it's one that Airport Rentals can take off your hands. Our easy-to-use search engine trawls the huge range of rental companies on our database, and can find the perfect rental car with ease.
The search results display the relevant facts so you can see and compare rental options without clicking through, and there are filters to narrow down your choices by features like transmission type or passenger capacity. Besides convenience, Airport Rentals offers some of the best rates on the internet - and there is help available by phone 24/7.
Guide to Logan International Airport
The official full name for Boston's primary air hub is General Edward Lawrence Logan International Airport - it's no wonder that it's often shortened to Logan or Boston Airport! Whatever you call it, it's a big place, and throughout Terminals A, B, C and E you'll find everything you need there as far as dining and shopping options go - from fast food to sit down restaurants, newsstands to fashion stores.
The airport also has art exhibits, children's play areas, free WiFi and a non-denominational chapel. Car rental counters are in the Rental Car Center, which runs free shuttle buses.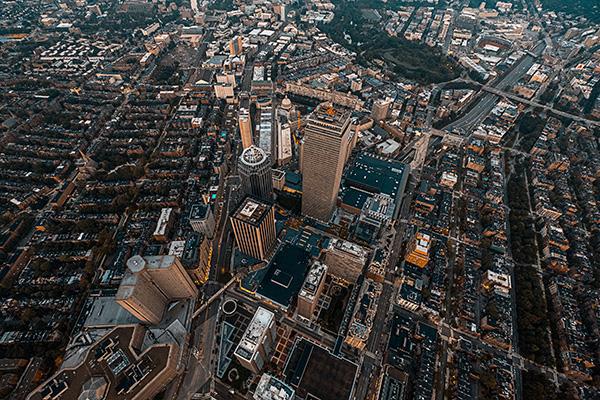 Guide to driving a car hire in Boston
Getting from the airport to downtown Boston
The airport is centrally located but the roads around the terminals and Rental Car Center can be confusing. Look for signs to get on the I-90 W from Harborside Drive, and head through the tunnel underneath the harbor. Take exit 24 to get on the I-93 N towards the city centre, then take exit 23 to North Street. Go left on North Street, left onto Congress Street at Boston City Hall and you will be in the middle of the action.
Tips for driving a rental car in Boston
Before you set out, it's good to know a bit about the quirks of driving in Boston and Massachusetts.
● In New England, winters are harsh. Read up on our winter driving tips.
● There are many toll roads in the region and within Boston itself, so be prepared and read our turnpike guide.
● Boston's streets are often narrow and winding. Go slowly, and consider renting a smaller vehicle to make driving easier.
● The city has a lot of vehicular and foot traffic. Expect your trip to take a while due to congestion (particularly at peak hours), and watch carefully for bold pedestrians.
● Use of seatbelts or appropriate child restraints is compulsory for drivers and all passengers in Massachusetts.
Parking at the airport and around Boston
Parking of all kinds is available at Logan International Airport. The Central Parking and Terminal B Garage are good options for short term. The first hour is USD$7, two hours is USD$19 and the prices increase hourly until the maximum rate of USD$35 per day. For more affordable long term parking, there is the Economy garage just a few minutes from the terminals with shuttle buses available 24/7. The rates also start at USD$7 per hour but are capped at USD$26 per day.
Parking in downtown Boston is understandably in relatively short supply. Be prepared to pay hourly or daily rates at a parking garage, or the hourly rates at parking meters. On-street metered parking is free on Sundays and public holidays, and otherwise costs anywhere from USD$1.25 to USD $3.75 an hour. Check for time limits - these are often set at two hours.