Pretty, pastoral Lexington is a centre for equestrian activities, as well as home to the University of Kentucky. There is a lot of great culture, art and dining to be found and enjoyed here, and a compact downtown that is easily walkable, surrounded by leafy historic neighbourhoods. Pick up your car rental here for a pleasant and relaxed start to your trip.
There are many possibilities for places to head to from lovely Lexington, centrally located as it is to different regions of the United States. Head to the Midwest and visit Indianapolis, St Louis, Chicago and more great cities, or go south and see the musical powerhouses of Nashville and Atlanta. Even the east coast is within one long day's drive, with destinations such as Norfolk, Washington and Baltimore. Wherever you choose to take your Lexington car hire, pack up your road trip essentials and enjoy a memorable road trip exploring new places.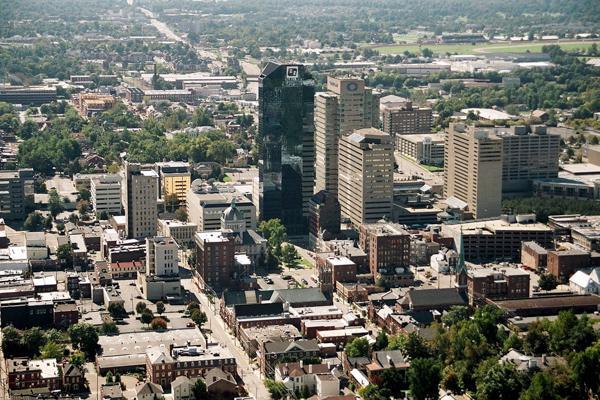 Image: Public Domain via Wikimedia Commons
Booking a Lexington KY car rental
Searching for and reserving a car hire in Lexington is made easy with Airport Rentals. Rather than spending hours trying to track down the perfect rental car on many different sites, just enter your details into the simple search engine and see an array of options all in one place. With a list of possible vehicles and filters to narrow the field according to your preferences, it's not a problem to compare them all and find the car that suits your plans.
Once you have made your selection amongst the range of suppliers and vehicles, book it in on our secure booking engine. You won't be paying extra for the convenience of using Airport rentals, as our team negotiates bulk prices and special deals to ensure that you are getting the right car at the right price. You'll also get excellent service from friendly and knowledgeable rental consultants who are available over the phone lines 24/7 to answer any questions and help with any part of the search, booking and hire process.
Guide to Lexington
Commonly called Lexington-Fayette due to its consolidation with Fayette County, Lexington is the second largest city in Kentucky and known as the "Horse Capital of the World". The fertile land on which the city is set has been occupied by Native Americans for centuries and began life as a European pioneer settlement in 1775. It has a stable and strong economy.
Right at the northern edge of the region that is considered humid subtropical climate zone, Lexington has hot summers and moderately cold winters.
Lexington Airport (LEX) is commonly called Blue Grass Airport and serves the city and surrounding region with flights to domestic destinations.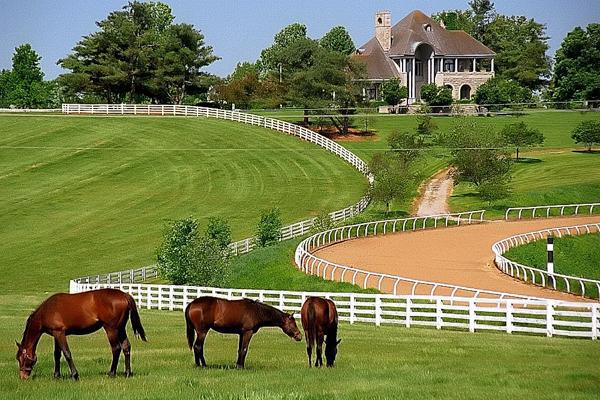 Image: David Ohmer (Own work), CC-BY-2.0, via Flickr
Guide to driving a rental car in Lexington
Getting from Lexington to the airport
If you are heading to the airport from the city, head out of downtown on W High Street and continue as it becomes Versailles Road/US-60. Keep going out of town until you can turn left onto Man O War Boulevard which will quickly lead you to the airport.
Lexington car hire driving tips
● Remember that in the USA, traffic drives on the right-hand side of the road.
● Lexington is not far from several state borders. Be aware that road rules can change between states. The state is split into two time zones, so if you head east, you may switch from the Central to Eastern time zone.
● In Kentucky and northwards, you may encounter snow during the colder months. Be prepared for any eventuality by reading our winter driving tips.
● 65 miles per hour is the highest speed limit in Kentucky, on interstates and similar highways.
● Be aware that you may come across turnpikes as you travel. Read our guide to toll roads for more information.
Parking in Lexington
There is a variety of parking options in Lexington, from street meters to parking lots, costing around USD$1-2 per hour. Always check for time limits.
At Lexington Blue Grass Airport, there is short-term parking at USD$2 for the first hour and USD$1 hourly thereafter. Long-term parking has similar rates but these are capped at USD$10 per day.