Make the charming city of Lansing, in the heart of Michigan, your next holiday destination. The state capital offers visitors an array of attractions including museums, art galleries, trendy shops, fantastic dining options, and beautiful parks and gardens. Pick up a cheap rental car and start exploring the moment you touch down at the Capital Region International Airport.
Take the time to tour the famous Michigan State University, check out the impressive State Capitol Building, delve into some history at the Michigan Historical Museum and explore the city's automotive heritage at the R.E Olds Transportation Museum. Fancy the great outdoors? Enjoy a relaxing stroll or bike ride along the 13 mile Lansing River Trail or explore the beautiful W. J. Beal Botanical Gardens. For something different, head to the Potter Park Zoo where you can marvel at over 160 species of animals.
Lansing's central location makes it a great destination to explore more of Michigan. Enjoy day trips to Flint, Grand Rapids, and Traverse City.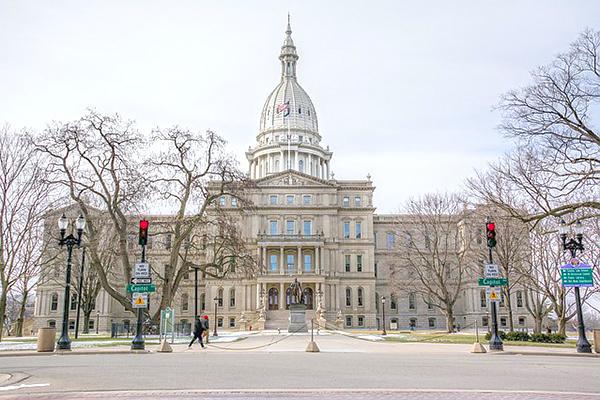 Hiring a cheap rental car in Lansing with Airport Rentals
Secure your Lansing rental car quickly and easily with AirportRentals.com. Simply pop your travel dates into our powerful search engine to generate a list of car rental options and compare the hot deals available at Capital Region International Airport. Use the handy preference filters to narrow your search with options such as manual and automatic transmission. Whether you're looking for an economy, mid-range or luxury vehicle, you will easily find it with Airport Rentals.
To finalise your reservation and receive instant confirmation, just pop a few details into a short form, and choose any optional extras such as a child seat or navigational system. You never need to worry about hidden fees or additional charges when you book your car hire with Airport Rentals.
Enjoy access to our easy-to-use online booking management system and feel free to contact our friendly customer service team who are available to help 24/7, should you require any assistance.
Capital Region International Airport (LAN)
The Capital Region International Airport is located three miles northwest of downtown Lansing. The airport offers year-round domestic flights to Detroit, Chicago, Minneapolis and Washington DC, as well as seasonal international flights to Cancun, Punta Cana, and Montego Bay.
The airport offers a range of traveller services including free WiFi, an ATM, and an information centre. Visitors can enjoy a bite to eat at the Capital City Cafe, located in the public area or dine at the Spartan Pub, after the security check area.
Make your way to the arrivals area to locate the rental car service desks and get your Lansing visit underway.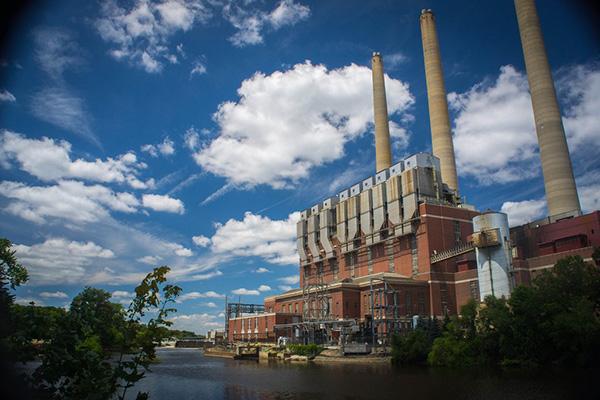 Image: Davidshane0, CC BY-SA 3.0, via Wikimedia Commons
Driving a car hire in Lansing
Getting from the Capital Region International airport to Lansing city centre
The drive from the Capital Region International Airport to the city centre of Lansing will take roughly 15 minutes. From the airport, take Port Lansing Road and then turn right onto Dewitt Road. Continue straight onto Martin Luther King Jr Boulevard and follow this road until you reach the city centre.
Driving tips for Lansing rental car
Use our driving tips and safety information to get the most out of your Lansing hired car.
● Visiting from overseas? Use our guide to driving in America for advice and safety tips for your United States rental car experience.
● Take extra care when driving in winter conditions by giving yourself plenty of time to reach your destination, reducing speed and allowing plenty of distance between other cars.
● Headlights are required when visibility is less than 500 feet.
● Passing on the right is permitted on roads with two or more lanes.
● It is compulsory for all passengers of the car to wear a seatbelt.
● Take the stress out of navigating your road trip with a map, app or navigation system.
Parking at the Capital Region International Airport and around Lansing
The Capital Region International Airport offers travellers plenty of long-term and short-term parking conveniently close to the terminal. Parking is free for the first fifteen minutes.
Visitors will find both on-street parking and a variety of paid parking garages throughout Lansing. Parking is affordable with on-street parking charged at USD$1.50 per hour.