Sitting at 1,897 meters above sea level amongst the Sierra Nevada range, Lake Tahoe is a holiday hotspot known for its panoramic views. Cruise around the largest alpine lake in North America and enjoy the scenery with an airport rental car.
Lake Tahoe is a great getaway for those who love the outdoors and those who love a bit of peace and quiet. The lake itself sits on the border of California and Nevada and is surrounded by national parks and ski resorts. South Lake Tahoe is the main township and where Heavenly Mountain Resort resides - great to visit all year long.
Visitors can head up the gondola, and hike along the granite cliffs of Emerald Bay State Park for the best views of the region. Go for a swim at Sand Harbor in summer, and head to the resorts for skiing or snowboarding in winter. Squaw Valley is one of the largest ski areas in the country.
If flying into Lake Tahoe Airport isn't an option, try Reno Tahoe Airport, an hour north of South Lake Tahoe. Access nearby cities such as Sacramento and San Francisco with a cheap airport rental car.
Hiring a cheap rental car in Lake Tahoe with Airport Rentals
Reserve a cheap car hire for your upcoming trip to Lake Tahoe in minutes with Airport Rentals. Our leading rental car comparison site allows users to find the best online deals from multiple world-class car suppliers in one place. All you need to do is select your travel dates, click 'search' and let the choices roll in. Simplify and minimise your search by using the preference filters to select your favourite rental brand, car type and more. Each offer comes with free benefits like theft protection and unlimited mileage, and you never have to worry hidden charges with Airport Rentals.
Ready to book that Hertz SUV to hit the mountain roads? Hit 'select,' choose any add-ons needed (such as a child seat or GPS unit) and fill out your details through our secure site and receive instant confirmation. Need a hand? Call up our customer service line at any time of the day.
Lake Tahoe Airport (TVL)
Lake Tahoe Airport, sometimes referred to as Tahoe Valley Airport, is conveniently located minutes away from town. The small airport has one runway, basic amenities, and a single restaurant called Flight Deck Sports Bar & Grill offering a patio with surrounding mountain views.
Head to town if you booked a car hire from a south Lake Tahoe depot by taking a taxi or the BlueGo shuttle service operating 24 hours a day, seven days a week.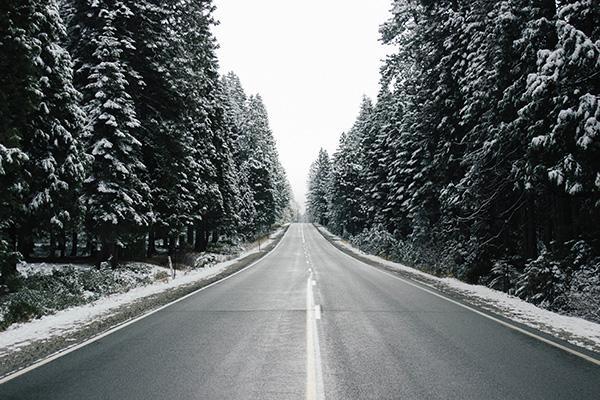 Driving a rental car in Lake Tahoe
Heading to Lake Tahoe in winter? We recommend booking a 4WD with a set of snow chains. For more winter driving advice read up on how to prepare.
Getting from the airport to downtown Lake Tahoe
The drive from Lake Tahoe Airport to downtown South Lake Tahoe takes less than 10 minutes. Head north on Airport Road, then turn right onto Emerald Bay Road. Continue north to Lake Tahoe Boulevard, turn right and head into the small town centre.
California road rules
● Visiting from overseas? Check out our USA driving guide.
● All passengers in the vehicle must wear a seatbelt.
● Take it slow down on the windy mountain roads, especially in winter conditions.
● Right turns at red lights are allowed unless stated otherwise.
● Children 8 years old and under must be in an approved child car seat.
● Always give way to pedestrians at crosswalks.
● Carpool lanes are reserved for vehicles with two or more passengers.
Parking at Lake Tahoe Airport and around town
The airport offers parking directly across from the terminal.
When parking your rental car in South Lake Tahoe, use the Heavenly Village parking facility at a rate of USD$3.75 per hour and USD$25 for the day. During holiday periods prices rise to USD$7.50 per hour and USD$50 for the day. Do note that accommodation providers offer guest parking as well as most restaurants and stores in the area. Street parking may be available, but pay attention to signs for restrictions, especially during snowstorms.