Klamath Falls in southern Oregon dazzles visitors with its surrounding natural beauty of lakes, rivers and volcanic mountains. Known as the 'city of sunshine', it offers visitors country charm, welcoming locals and a plethora of historical, cultural and outdoor attractions. Pick up a rental car and start exploring the moment you touch down at the Crater Lake-Klamath Regional Airport.
Klamath Falls is a popular base to explore the famous Crater Lake National Park. Pack a picnic, jump in your hired car and take the 33-mile scenic drive around the rim of the crater. Nature lovers will be delighted with the opportunities for bird watching. Visiting during November? Don't miss out on seeing the migrating bald eagles, a popular activity of the region.
Also worth a visit is the downtown area, where you can marvel at historic buildings, monuments and impressive architecture. To learn about the town's Native American heritage, head to the Favell Museum or discover more about the region at the Klamath County Museum.
With the freedom of a rental car, you may wish to get to know more of Oregon with a trip to nearby cities such as Eugene and Medford, or travel a little further to check out funky Portland. Feeling adventurous? Try a one-way rental and head south to California, where you can visit iconic cities like Sacramento, San Francisco and Los Angeles.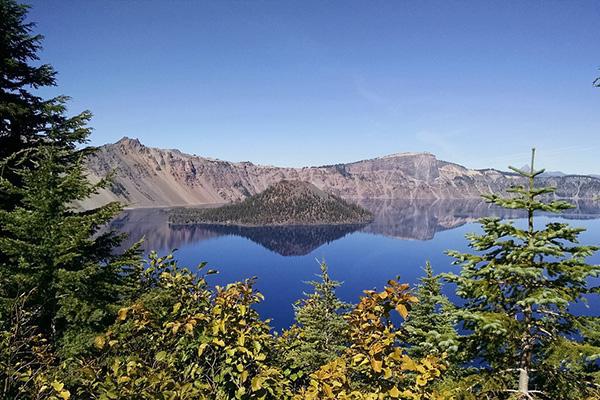 Hiring a cheap rental car in Klamath Falls with Airport Rentals
Secure your Klamath Falls rental car in just a few clicks when you book with AirportRentals.com. With our powerful search tool you can quickly and easily compare multiple companies at the Crater Lake-Klamath Regional Airport. Simply pop in your travel dates to be instantly presented with a list of available cars, with the lowest priced vehicles at the top. The easy-to-use filters allow you to narrow your search results by preference until you find the perfect car hire for your trip.
Finalise your reservation in just a few clicks and enjoy peace of mind with instant confirmation. Plus, there's no need to worry about hidden fees or charges when you book with Airport Rentals. Easily manage and update your booking online or feel free to contact our helpful customer service team who are available 24 hours a day, 7 days a week.
Crater Lake-Klamath Regional Airport (LMT)
The Crater Lake-Klamath Regional Airport is located five miles east of Klamath Falls. The city-owned airport caters to private, corporate and charter flights only. Visitors to the airport can enjoy access to free WiFi and complimentary coffee and bottles of water. The car rental service desks are located near the baggage claim area.
Travellers seeking commercial flights will find the closest airport is the Rogue Valley International-Medford Airport, 70 miles west of Klamath Falls.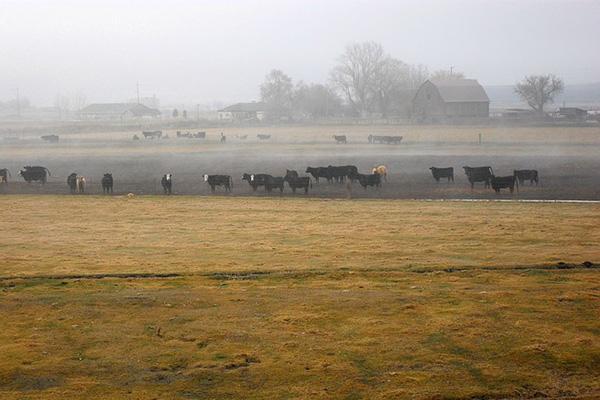 Driving a rental car in Klamath Falls
Getting from the Crater Lake-Klamath Regional Airport to downtown Klamath Falls
Navigating your rental car from the Crater Lake-Klamath Regional Airport to downtown Klamath Falls is straightforward and should take no more than fifteen minutes. From the airport, head west on Airport Way. Take a right onto Arnold Avenue, a left onto Joe Wright Road and then a right onto County Highway 875. Turn onto 6th Street and follow it until you reach downtown Klamath Falls.
Driving tips for Klamath Falls car hire
Driving around Klamath Falls is a relaxing way to explore the area and take in the breathtaking scenery.
● Is this your first time visiting the United States? Check out our guide to Driving in America for extra safety tips.
● Out-of-State drivers can legally drive in Oregon with a valid driver's license.
● It is prohibited to use hand-held devices while driving.
● Headlights are required between sunset and sunrise, and any time visibility is less than 1000 feet. It is also recommended using your headlights any time you use the windscreen wipers.
● Take extra care when driving in winter conditions.
Parking at the airport and around Klamath Falls
The airport offers visitors free parking in an open-air car park, located a short walk from the terminal building.
Most hotels in Klamath Falls offer free parking to their guests. Visitors will also find an abundance of on-street and off-street parking throughout the city.